There really isn't much offseason stuff happening when it comes to the Jays as of right now. And all of this is totally fine because we're only in the first week of December and soon the Winter Meeting will begin…
…which should give us some stuff to talk about, but right now the shitter is definitely not full, unless you're a Mariners fan, of course.
So I was bored and started to think about all the gonzo MiLB team names and logos out there in the baseball world. I'm sure all of the large adult son fans, who order the MiLB TV package and read Baseball America, know about some of the bizarre teams that prospects play for before they're all growns up and have their names on jumbotrons in MLB stadiums.
I thought about doing a top 10 list or something, ya know, the whole 'best of the worst or best of the best' type of thing, but instead I'm just going to toss a couple head-scratchers and then you can decide what's the most effed up.
***  
Somehow a graphic designer was able to make this rubber duck look like it could take some real ducks into the back of an alley and mess them up, so that's something. The Rubber Ducks are Cleveland's Double-A affiliate, and they play in the Eastern League. I mean, every little baseball squirt probably dreams about playing on a team that is called the Rubber Ducks one day, amirite?
"Hey man, who you play for?"
"I play for the Rubber Ducks dude."
"Whoa…whoa…whoa…whoa…whoa…whoa, the Rubber Ducks?
*whispers*
…Dope."
What the hell is a sod poodle? Seriously, what is it? Apparently, the team is nicknamed the 'Soddies', but not like the Saudis from Saudi Arabia, but like the soddies like, ya know, a soddie. The Sod Poodles are the Double-A affiliate of the San Diego Padres, and they play in the Texas League in case you were wondering.
And if you are wondering what a Sod Poodle is, this guy is here to try and answer the question, sort of:
Moving on…
The Binghamton Rumble Ponies (and how do you even come up with that name?) are the Double-A affiliate of the Mets and play in the Eastern League, as well. The Rumble Pony is one bad pony who isn't scared of any rubber ducks. I'm sure every little baseball squirt probably dreams about playing on a team that is called the Rumble Ponies one day, amirite?
"Hey man, who you play for?"
"I play for the Rumble Ponies dude."
"Whoa…whoa…whoa…whoa…whoa…whoa, the Rumble Ponies?
*whispers*
…Dope."
So Cedar Rapids is in, of course, the flyover state of Iowa, which is the home to many corn fields – lots of 'em. Corn is cool and the people of Cedar Rapids know it. The Kernels play in the Midwest League and are the Class-A affiliate of Minnesota.
I'm going to get all educational for the hell of it since I learned this last summer while listening to a minor-league game. Baseball in Cedar Rapids dates back all the way to 1890, which was probably around the same time Goose Gossage was born.
At that time, the city was home to a team called the Canaries and not the Kernels. The city and its team then decided to move away from the whole canary thing and from 1896 to 1903 they were the Cedar Rapids Rabbits, which then turned to the Cedar Rapids Bunnies. 
I'm not gonna lie this jersey is kind of cool.
Next…
Everett is located close to 25 miles north of Seattle and I'm guessing that it rains there a lot, so maybe that's why they are called AquaSox or something, but I don't get the whole frog thing. Maybe there are a lot of frogs in Everett – a lot of baseball eating frogs that look like they took LCD, listened to hours of the Grateful Dead, and are in the middle of some weird trip.
The team is the Class-A affiliate of the Seattle Mariners and might actually be able to beat the Mariners next season once Jerry Dipoto finishes doing Jerry Dipoto things this offseason.
The Hartford Yard Goats are another team in the Double-A Eastern League. The Yard Goats are an affiliate of the Colorado Rockies. Apparently, a 'yard goat' is slang for a terminal tractor, which is used to tow trailers around a yard or warehouse – cool stuff.
Honestly, I have no idea what to say about this one. There are rubber ducks, rumblin' ponies, and yard goats all playing in the same league. And to be honest, I am very fine with this.
Apparently, every Tuesday at the Baseball Grounds of Jacksonville ballpark where the Jumbo Shrimp play, you can buy 10 jumbo shrimp for two bucks. And on these Tuesdays, they have a shrimp eating competition in the third inning and a shrimp tail throwing competition in the seventh.
It's shrimp madness.
(Ed. I'm being sarcastic and none of what I just wrote is true, but I wouldn't doubt some kind of 'shrimp theme things' going on down there in the summer.)
…Don't mess with Kannapolis. (That's all I've got).
Now, of course, I have to include the Lehigh Valley Iron Pigs. A lot of Jays fans have hit the ol' QEW and drove down to Buffalo to watch the Bisons and have probably even seen them play the Iron Pigs.
The Iron Pigs are the Triple-A affiliate of the Philadelphia Phillies and play Buffalo like a million times. They were also like really good last year because the Phillies farm system is pretty damn good. If I were in a metal band, I'd want to be called the Iron Pugs – not pigs.
Mmm…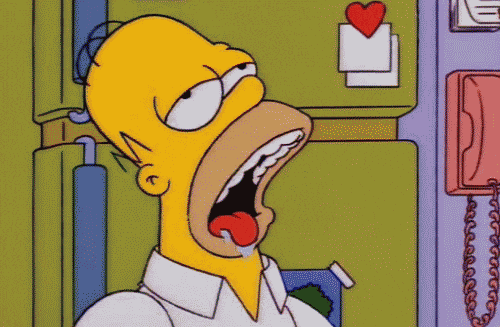 …Biscuits.
The Montgomery (not Burns) Biscuits play some real hardball in the Double-A Southern League. They are an affiliate of the Tampa Bay Rays, so they probably win a lot of games because Tampa drafts good baseball players and has a good farm system.
I feel like a lot of Jays fans forget how dumb good Tampa actually is at not being trash when you think they are trash. I mean, I still can't believe that they finished the season last year 90 – 72, so much for that whole 'Tank Rays' thing. Oh yeah, and they have one of the top 5 farm systems in the league – fun times.
Ahh…I think I should just stop here.
But, man this 'baby cake logo' thing reminds me of some villainous bad dude that I would have to try and beat at the end of a level in Double Dragon for NES. Imagine this guy jumping around while you try to kick him a bunch of times until he flashes and disappears.
Some honourable mentions: Vermont Lake Monsters, Tulsa Drillers, Toledo Mud Hens, Tampa Tarpons, Rocky Mountain Vibes, Hickory Crawdads, Fort Wayne TinCaps, Florida Fire Frogs, El Paso Chihuahuas, Down East Wood Ducks, Batavia Muckdogs, and our very own Lansing Lugnuts.
***
I absolutely love how totally gonzo some of these MiLB team names and logos are. And the truth is that it would be weird not to watch the Rubber Ducks take on the Fisher Cats or the Bisons play the Iron Pigs. I've been following the MiLB for some time now, so I'm really used to just how absurd some of the logos and team names are in the minors and I wouldn't have it any other way.