21 Things To Think About Heading Into The 2021 Season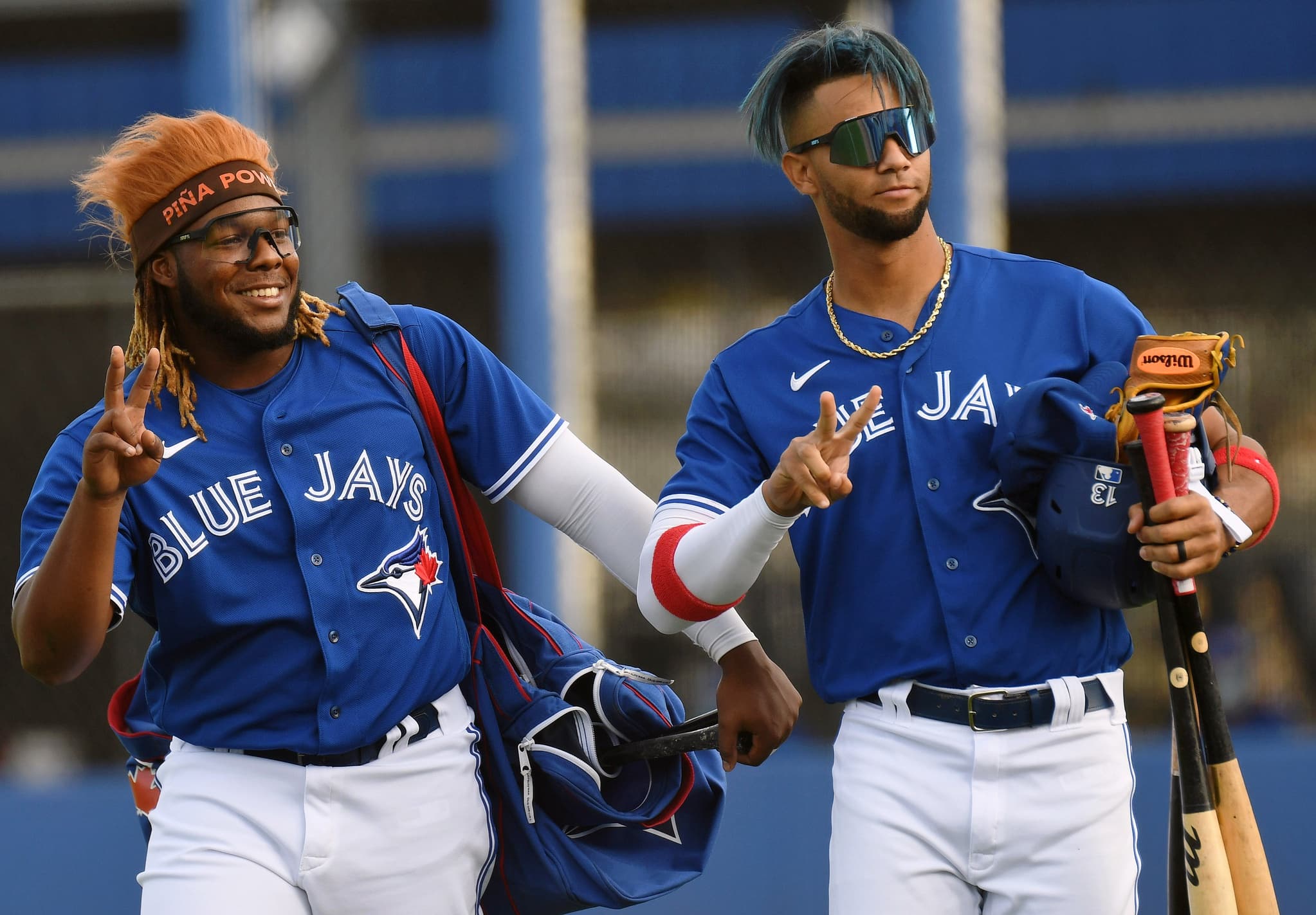 Photo credit:© Jonathan Dyer-USA TODAY Sports
We're finally here.
After a long, dark, cold, miserable (save for a few days when the Blue Jays went out and dropped $200 million on players) winter, baseball is back.
The Blue Jays are going to be interesting this year. They made the "playoffs" in last year's 60-game dash and appear poised to compete for a playoff spot in the normal, five-team format. But while the team is undoubtedly on the upswing, they're far from perfect, and you could reasonably convince me that they could be a 75-win team or a 90-win team or anywhere in between.
A lot can go right and a lot can go wrong, because that's baseball, so I've gone ahead and put pretty much everything interesting that this team is facing into a nice, easy-to-digest listicle. So here are the 21 things to think about heading into the 2021 season…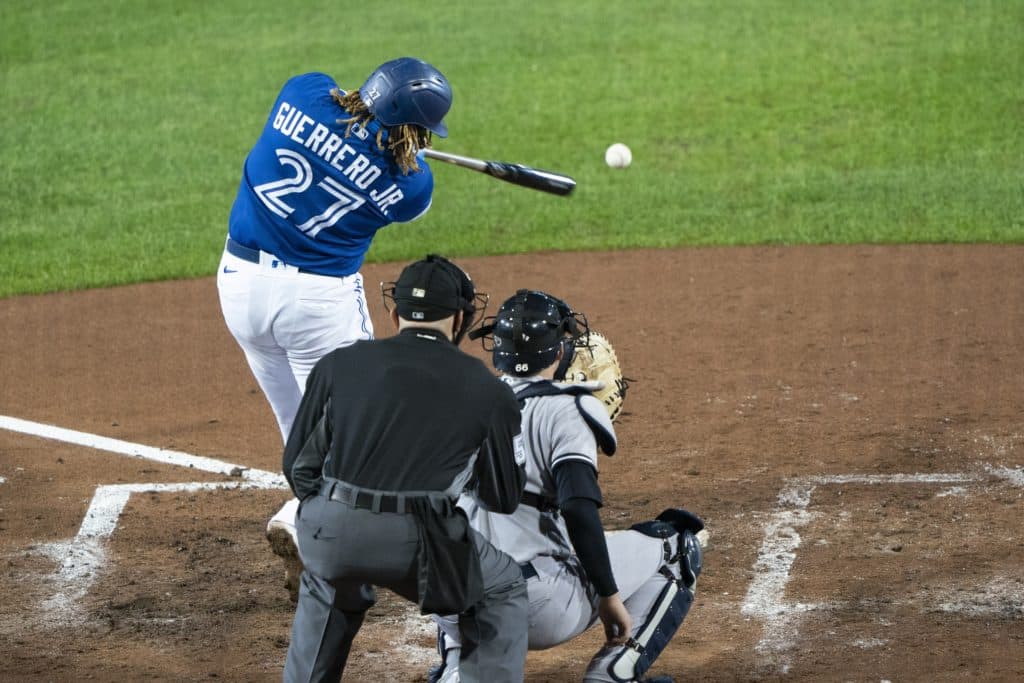 Vladdy Breakout SZN
I know it's an eye-roller to say that so-and-so rolled into spring training in The Best Shape Of His Life, but, holy shit, Vlad Jr. rolled into spring training in really good shape. Vlad has apparently lost something like 40 pounds between last season and this season and that could be the key force behind that breakout season that we've all been waiting for. If his spring stats (16-for-47 with six extra-base hits) are any indication, Thin Vlad might get the launch angle thing figured out this year and go nuclear.
Who's Playing Third?
Speaking of Vlad, his new-and-improved fitness has ultimately led the team to give him another shot at playing third base. Cavan Biggio will start the season at the hot corner but Vlad, who didn't play a single inning at third in 2020, got some reps in spring training and it looks like he'll be used there a bit in 2021. There's also Marcus Semien who could factor into the third-base equation while Lourdes Gurriel worked out at third during spring. It'll be interesting to see just how much time Vlad gets at third. Having him there obviously makes life easier for Charlie Montoyo, as you can use Rowdy Tellez at first and then have the designated hitter spot open for somebody else to have a day off from the field.
Does Defence Matter?
That also leads me to another question — just how important 
is 
defence in modern baseball? It obviously seems very important, as a booted ball could change the course of a game. But we tend to over-value things like this that stand out in our memories and we don't necessarily consider how much more valuable a guy's bat is over his glove in the grand scheme of things. Baseball is changing a lot and we're seeing a lot more of the Three True Outcomes (homer, strikeout, walk). In 2008, there were 
58,253
plays in the field, and, in 2018, there were
48,472
. That's a massive difference. The Blue Jays have 
a lot 
of guys who are, to be blunt, much better at hitting than fielding. At a glance, it seems like a bit of an issue. But is it? Does it matter how much they boot the ball around if they're all mashing?
Ryu's Durability
The Blue Jays made the playoffs last season despite a whole bunch of issues with injuries. They lost Ken Giles for virtually all of the season, Bo Bichette was out for half of the year, and guys like Rowdy Tellez and Teoscar Hernandez also got sidelined while they were hot. The lineup has quite a bit of depth so that part of the team can overcome injuries, but I'm not sure they would be able to navigate an injury to their ace, Hyun Jin Ryu. Ryu was undoubtedly the team's MVP last year as he posted a 2.69 ERA over the course of 12 starts. But the worry here is whether he can do that over a normal, 162-game season. Ryu missed virtually all of 2014 and 2015 due to injury and was limited to 82 innings in 2018. He's the most difficult player on this roster to replace.
Pete Walker's Magic Wand
The rest of the team's starting rotation behind Ryu is a bunch of reclamation projects. We saw Robbie Ray improve when he came over from Arizona last summer and we've also seen Steven Matz look excellent in spring. This is due to the work of pitching coach Pete Walker. If Walker can fix these two (and, hell, Tanner Roark, maybe?!?!?), there's significantly less pressure on Ryu.
The Pitching Puzzle
We're already seeing on opening weekend just how much of a clusterfuck the Blue Jays pitching plans can be this year. Ross Stripling is slated to go for Game 2 and T.J. Zeuch is apparently going in Game 3. While the Blue Jays don't have very many old-school, six-good-innings type starters on their roster, they have a handful of pitchers with good stuff (Anthony Kay, Tom Hatch, maaaaybe Nate Pearson, if he can't get stretched out) who can come out and throw a couple of effective innings. It'll be interesting to see Charlie Montoyo navigate this in a Tampa Bay Rays style way, using openers and bulk guys who pitch three innings to make it all work this year.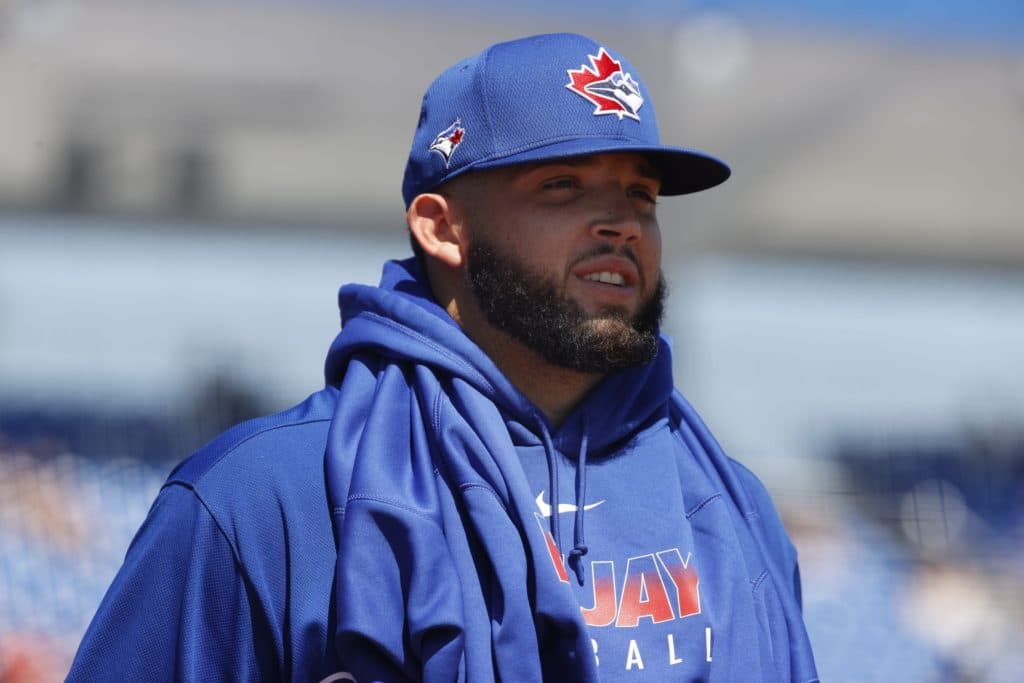 Credit: Kim Klement-USA TODAY Sports
Young Arms Who Aren't Far Away
One of the most exciting parts of this year's spring training was the breakout party from Alek Manoah and Simeon Woods Richardson. Both pitchers, especially the former, were excellent and both don't appear to be that far away from reaching the big-league level. Could either, or, hell, both of them factor into that aforementioned bulk guy puzzle this summer? I could see it.
Closer By Committee
Yet again, the Blue Jays are without a closer this year. Ken Giles' arm fell off last year and his replacement, Kirby Yates, underwent Tommy John. What now? Do the Jays appoint somebody like Jordan Romano or Rafael Dolis to be their closer? Or do we see Montoyo lean into more of a Bullpen Ace situation, in which the best arm in the 'pen isn't saved for the ninth inning, but is instead used in a key, game-changing situation, whenever that arises?
The Kirk Express
To the joy of everyone other than Reese McGuire, Alejandro Kirk has cracked the Blue Jays' roster. He made a hell of a jump last summer, going straight from High-A to the big-leagues and didn't at all look out of place. Danny Jansen hasn't hit much the past two seasons so it isn't unreasonable to assume Kirk could become the main guy behind the plate by the time the year is over.
Is This The Real Teoscar?
I said that Ryu was the Blue Jays MVP last year but there's an argument to be made for Teoscar Hernandez, who finished 11th in American League MVP voting last year. Teoscar slashed a .289/.340/.579 and made fans draw the obvious conclusion to another late-bloomer who played right field for the team a decade ago. Skeptics will say Teoscar's success was that of a small sample size, but, if you go back in time, he slashed a .248/.325/.548 line in 86 games after coming back from Triple-A with a different swing in June of 2019. Between the second half of 2019 and 2020, that's 136 games. Seems legit, right?
How Rowdy Are We Getting?
An even smaller sample size is the one owned by Rowdy Tellez. We saw Rowdy come up in 2018 and put together an insane hot streak at the plate and then regress in 2019. But, in 2020, Rowdy slashed a .283/.346/.540 line, albeit in 35 games. I'm not quite as sure about this breakout as I am with Teoscar's.
George Springer Is A Blue Jay
Have you heard? The Blue Jays dished out $150 million to signed former World Series MVP George Springer this winter, making him the biggest free-agent splash in franchise history. He's averaged a .276/.363/.512 over the past three seasons and he proved last year that his success wasn't the result of trash cans. Springer being a Blue Jay is cool as fuck.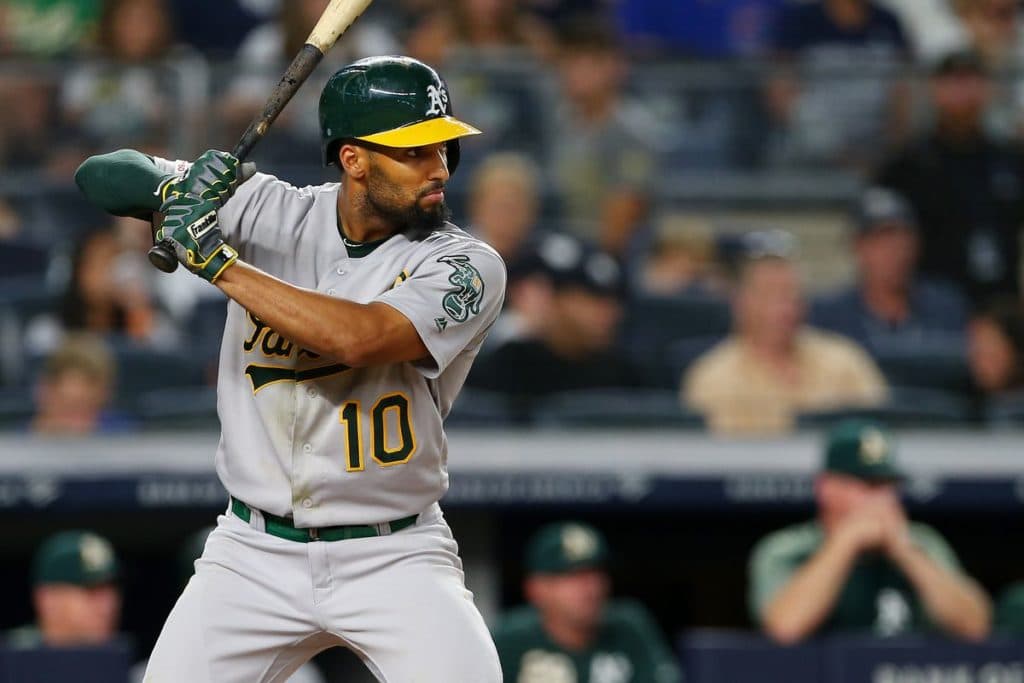 A Semien Rebound
Sort of overshadowed by the signing of Springer was Marcus Semien, who, only a couple of years ago, was a finalist for American League MVP. He had a miserable season last year but heated up down the stretch and ended up hitting very well for the Athletics in the playoffs. If Semien can be anywhere near as good as he was in 2019 when he slashed a .285/.369/.522 line, that's huge. You're essentially replacing Travis Shaw's at-bats with Semien, which could be a massive upgrade.
Can Cavan Handle The Heat?
Cavan Biggio has become a controversial player. He's very much an old-school guy, as he plays multiple positions, has great at-bats, and his leadership is often praised. But the more SABR-slated community, namely Keith Law, points out that his success seems unsustainable because he struggles to hit velocity. We saw that last year in the playoffs when he got dominated by the Rays' fireballers. There will be a lot of focus on how Biggio does this season facing heat.
Minor League Ball Returns
After a year without minor-league ball, things are set to look very different this year. There's no more Rookie League and the Blue Jays' High-A team is now in Vancouver. There are a handful of big-time prospects, like Jordan Groshans, who haven't played in real games in quite some time, so it'll be interesting to see where the Jays place their prospects and how they do.
Austin Martin Turns Pro
One of those names that'll be fun to follow this year is Austin Martin, who the Blue Jays grabbed with their first pick in the draft last summer. Martin is 22 years old with three years of experience playing for Vanderbilt but it's difficult to say where he'll start out. Double-A would be my guess and it seems he could work his way up the system quickly.
Get On The Orelvis Hype Train
Another name to mention is Orelvis Martinez, a newly-minter Top-100 prospect who only has 40 games of pro experience under his belt. Martinez slashed a .275/.352/.549 line in the Gulf Coast League in 2019 as a 17-year-old and that's all we have to go off of. He mashed this spring as a non-roster invitee and a big season in the minors could result in him rocketing up the prospect rankings.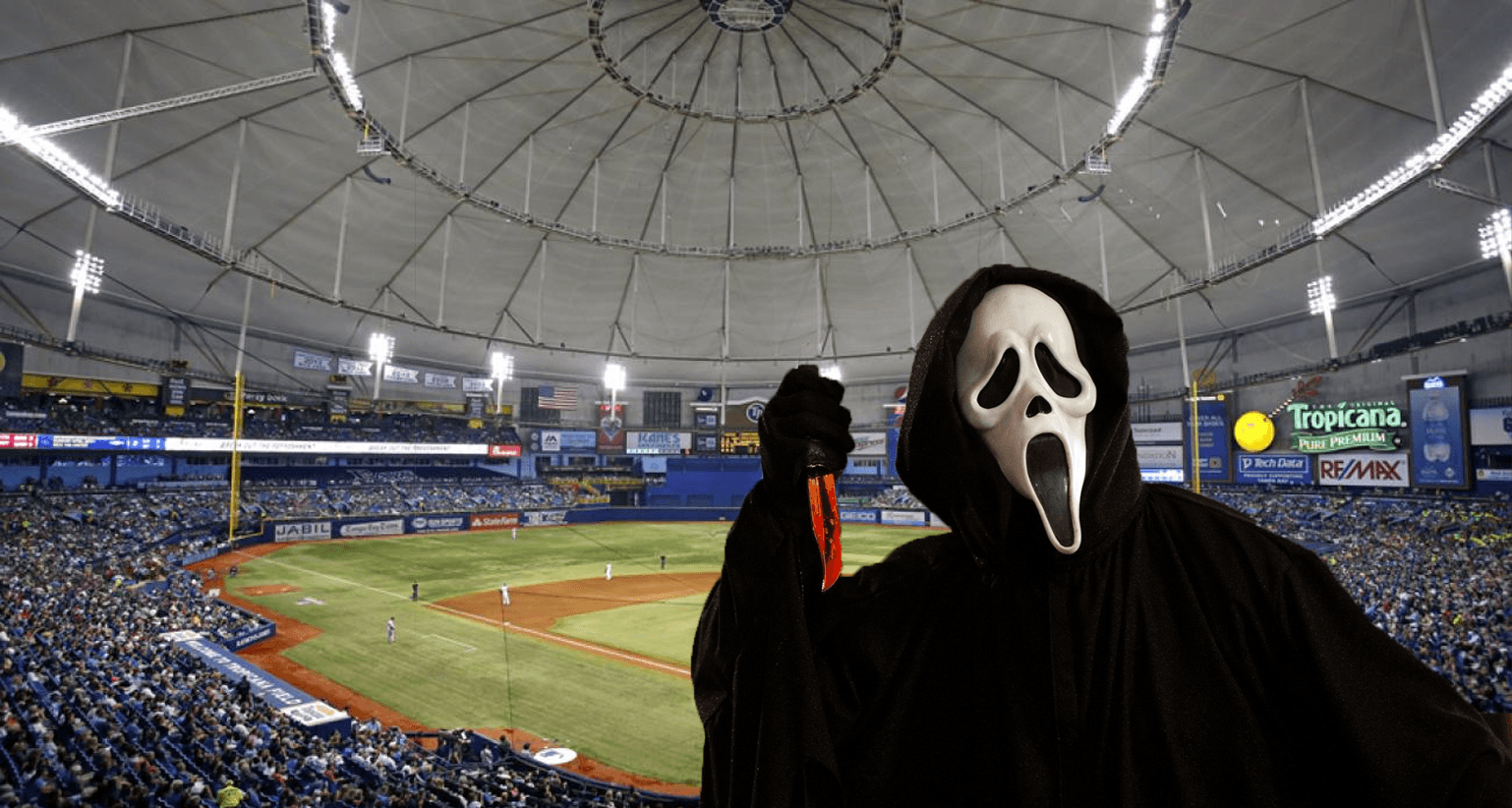 Those Pesky Goddamn Rays
The Rays were the best team in the American League last year and they made it all the way to the World Series. After that, they went and traded their ace, Blake Snell, and allowed another veteran starter, Charlie Morton, walk in free agency, which seems insane. Most projections are hard on the Rays because they lost those two key guys, but these projections don't account for one really, really important thing: depth. While ZiPS and STEAMER and so on assume that everyone on the Yankees and whoever else are going to be healthy, that obviously isn't going to happen. While the Rays seemingly got worse this winter, they still have this neverending stream of quality players that essentially makes them rubber when it comes to injury. I wouldn't count the Rays out.
The Wild Cards In The Wild Card Conversation
If we assume the Yankees win the East, that would leave the Jays fighting for one of the two Wild-Card seeds in the American League. In the mix, I think, are the Rays, White Sox, Twins, Astros, and A's. One of Chicago and Minnesota is going to win the Central and one of Houston and Oakland is going to win the West. That means it's between Toronto, Tampa, and the two losers of those other divisions for the Wild Card. The head-to-head against Tampa is going to be huge this year. Finishing ahead of the Rays puts the Blue Jays in a very good spot.
A Big Deadline Splash?
We've seen the Blue Jays act as buyers twice in the Mark Shapiro era. There was 2016 when they added the likes of Jason Grilli, Joaquin Benoit, and B.J. Upton and there was 2020 when they added Robbie Ray, Taijuan Walker, and Jonathan Villar. None of those were what I would consider to be a Big Splash. This front office has been very reluctant to trade away top prospects as Alex Anthopolous did in 2015 but maybe this is the year that changes. Going out and acquiring a top-end starter or two could turn the Jays from a bubble team into a legit contender. Is the front office ready to make that kind of move yet?
Extending The Core
Finally, we have the interesting topic of handing out long-term deals to the team's young core. If Bo and Vlad have breakout seasons this year, I expect we start to hear more speculation that it's time for the team to go and do what San Diego did with Fernando Tatis and what Atlanta did with Ronald Acuna. These are your guys, right? Why not make the commitment?