A change of scenery is just what was needed for Rowdy Tellez
Photo credit:Jeff Hanisch-USA TODAY Sports
In Toronto, the ceiling was only so high for Rowdy Tellez before he was traded to the Milwaukee Brewers.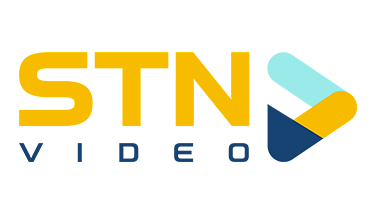 And on Friday night, the Blue Jays will get to see their old friend for the first time since the July 2021 trade.
Drafted in the 30th round of the 2013 draft, Tellez broke onto the scene with the big club in 2018. He jumped into 23 games and in 70 at-bats by the end of the year, he slashed an impressive .314/.326/.614 hitting four home runs and 14 RBI.
Come 2019, things cooled for Rowdy. His slash line fell to .227/.293/.449 over a much larger sample size of 111 games and 370 at-bats, and his walk-to-strikeout rate rose to 29-116.
But in a COVID-shortened 2020 season, it seemed like he figured things out at the plate. He cut down on swings outside the zone slashing .283/.346/.540, hitting eight homers, and had a strong 11-to-20 walk-to-strikeout rate. But as 2021 rolled around, Rowdy started to cool off. His numbers dipped significantly. He posted a .283/.346/.540 line, clubbed eight dingers, and had a solid 11-to-20 walk-to-strikeout rate.
The biggest issue? The first baseman had a man named Vladimir Guererro Jr. breathing down his neck. On July 6, 2021, the Jays moved Tellez to the NL's Milwaukee Brewers in exchange for relief pitcher Trevor Richards and another pitcher in Bowden Francis.
For Tellez, it was just what the doctor ordered. He's found a level of consistency not only at the plate, but in the field, that he just couldn't get in Toronto. In 112 games with the Brewers, he's slashed .261/.330/.473, all up from his time in Toronto, while cracking 18 dingers and bringing in 68 runs.
Rowdy had a massive breakout game earlier this year, too. In a May 4 home game against the Cininnati Reds, Tellez went 4-for-6 at the plate hitting two home runs, a double and a staggering eight RBI. He became just the 154th player to bring in eight runs during a game.
For Toronto, meanwhile, the trade has been, well, meh. Tellez was finding himself on the outside looking in when it came to getting players in the lineup, and Richards, 29, has struggled with the Jays. While he showed well in 2021 with a 3.31 ERA and .796 WHIP allowing 12 earned runs over 32.2 IP.
Those numbers, however, have plummeted this year. Richards has struggled out of the pen this year with a 6.59 ERA, 1.57 WHIP while allowing 21 earned runs in 28.2 IP.
Francis, 26, has thrown 44.1 IP in with the Triple-A Bisons this year and he's had his struggles. He's posted a 7.51 ERA, a 1.647 WHIP and has allowed 15 home runs this year. The jury's out on whether or not he'll develop into anything useful in the bigs.
---
Zach Laing is the Nation Network's news director and senior columnist. He can be followed on Twitter at
@zjlaing
, or reached by email at zach@oilersnation.com.
---
PointsBet is live in Ontario.
Get started here
.