A few thoughts on the Toronto Blue Jays Farm Team rosters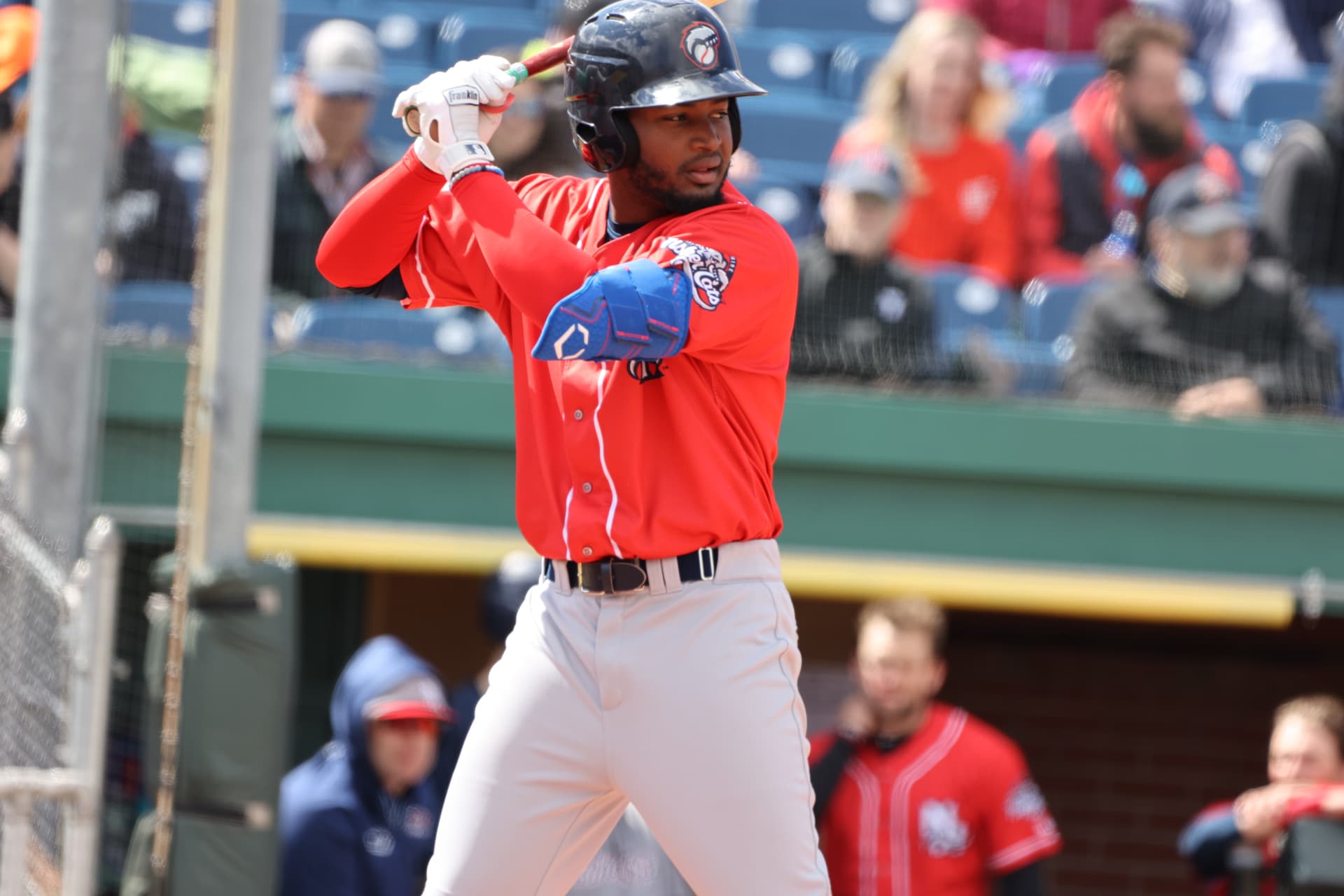 Lots of folks are doing this so I'll be more brief than usual but here are some train-of-thought notes on each roster…
Triple-A Buffalo
There are 10 players here on the 40-man roster, out of 33 players (five of whom are either on the IL or the developmental list)… I'll be watching to see if Zach Thompson shows potential to be useful if the Jays need a fill-in starter, whether the promising winter results (and spring) translates into a bounce-back to prospect status for Bowden Francis, if a move to the bullpen helps Thomas Hatch rebuild value, and every single thing having to do with Yosver Zulueta.
I'm interested in how long the Jays can resist Otto Lopez absolutely pounding on the door for admittance to the 26-man roster, the reps Addison Barger gets at various defensive positions, and what to make of Vinnie Capera hanging around ST until the last round of cuts.
The hard throwers in the bullpen will be the focus of attention for some time to come, not just Nate Pearson but intriguing story Jay Jackson (who's 35!), the control of Junior Fernandez, as well as other notable relief prospects like Hayden Juenger.
Double-A New Hampshire
Rickey Tiedemann starts out on the IL but is projected to get a start during opening week and all eyes will be on the #1 prospect, other starters Sem Robersse and Jimmy Robbins both got off to a great start this weekend and will be the object of buzz all season if healthy.
Reliever Hagen Danner is also injured to start but we have less insight into the nature of his injury or recovery, his health will be in the spotlight all year, spring invitee LHP Jimmy Burnette is now very much on the radar and the org will be considering how fast he can move, Adrian Hernandez is back here trying to polish up his status and get back to AAA, and there's Troy Watson who surprisingly showed a big jump in velo – and thus prospect status – last year is also here.
How much time Zach Britton spends behind the plate, rather than LF, will be of as much interest as his bat, everyone wants to see Orelvis Martinez demonstrate some growth in his plate judgement in order to magnify the impact of his remarkable power, can Leo Jimenez stay healthy and find consistency for his notoriously hot-and-cold bat, I'll be watching Damiano Palmegiani to see how he deals with AA pitching and also how many starts he gets at each corner since Martinez will likely be the priority at 3B.
High-A Vancouver
The VanCs were supposed to open up their season this weekend but the whole set was washed out, LH Trenton Wallace got the start in an exhibition game Thursday and one would expect he'll be a big factor to watch in the rotation, and the announced starter for opening night was top 10 prospect Dihain Santos, like New Hampshire, this rotation has two top 10 prospect pitchers, the other being Adam Macko who has a lot to prove and will get a lot of eyeballs on whether he can stay healthy and harness his stuff, all these teams except Buffalo will likely be running six-man rotations and all of the pitchers in this one still has something to prove, CJ Van Eck for example on how well he pitches after Tommy John surgery 18 months ago.
I may be the only one left but I'm still clinging to a faint hope that I'll see Eric Pardinho establish himself this year, there are a plethora of guys who might be considered marginal guys with a decent amount of promise and a lot of proving to do in this bullpen: Connor Cooke, T.J. Brock, Anders Tollhurst (they thought enough of him to send him to Arizona last fall), and maybe Matt Svanson, Mason Fluherty, and Deveraux Harrison.
A couple of prospect evaluators told us to pay attention to catcher Carlos Gonzalez who is NOT the same as the Juan Gonzalez that's on this roster (despite my initial misunderstanding), the infield is stacked with five ranked prospects – Rainer Nunez, Cade Doughty, Josh Kasavich, Estevan Machado, and Alex De Jesus.
There are also three ranked players in the outfield and another who has a good shot at joining them – Gabe Martinez, Dasan Brown, Alan Roden and Devonte Brown. All in all, this is, on paper, a powerhouse offence that should have a lot of success until the promotions start happening.
Low-A Dunedin
I'll be interested in Irv Carter if/as/when but he starts the year on the IL, Cuban Kendry Rojas gets mentioned enough as a prospect to make me pay attention, another Cuban who's gotten less notice but has shown good results is Rafael Sanchez who might be the first SP promoted off of this squad if he's not blocked by the crowding at higher levels, another guy who's older for this level and likely only still here because of crowding is a guy I've been watching – when healthy – for a few years because he gets good results is Lazaro Estrada..
Top five prospect Tucker Toman will surely suck up all the attention among the hitters, he'll surely have mine, but Adrian Pinto, Payton Williams, and Manuel Beltre are infielders I'll be watching as well as outfielders Robert Robertis, and Roque Salinas.
Technically on the short season rosters are last year's first pick Brandon Barriera – whom I think may well throw his first pro pitch for Dunedin, not the Complex team, but is still building up there and no one outside can be sure what the org thinks of his timetable – and J6 bonus baby Emanuel Bonilla who, like all of them, will get his first innings in the DSL. So in both cases, I'll have to bide my time.
---
Recent articles from Tammy Rainey