A Fortnight (More or Less) on the Farm Vol. 1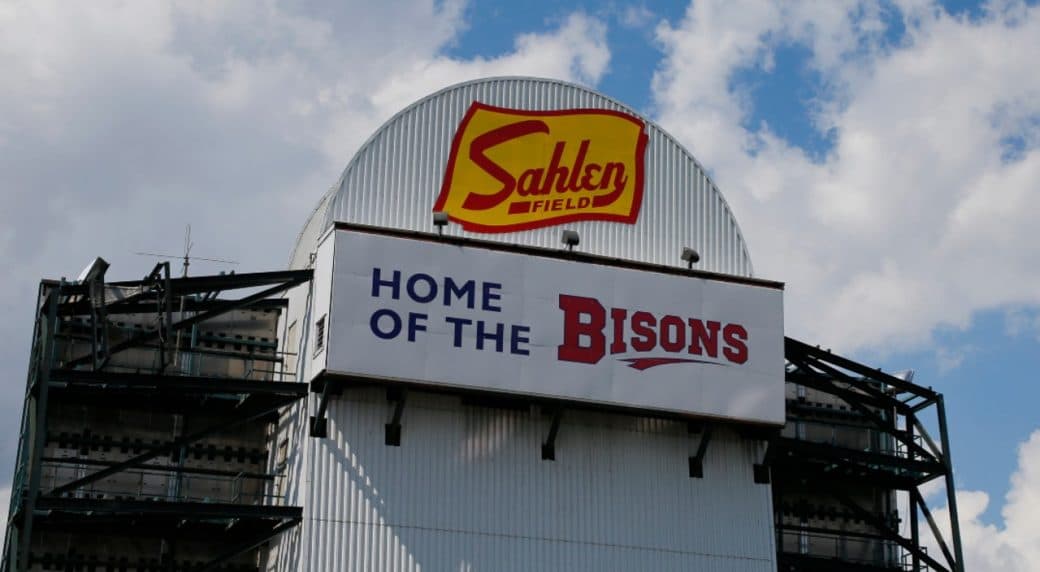 Between quirks of scheduling and adverse weather, the one thing we don't have to begin the year in the Blue Jays' minor league system is a consistent sample size.
Buffalo was scheduled to start a week before the other teams but they've also had to play three doubleheaders already because they've faced four postponements. Still, they've played 20 games so far. Both New Hampshire and Dunedin have played 15 games, the full schedule to this point (two weeks plus an opening weekend three-gamer). Meanwhile the Canadians, again, thanks to the weather, have only managed to get in 11 games.
Obviously, as I repeat every spring, these samples are FAR too low to draw any real conclusions about anything. The most we can do is note the progress of already identified prospects, tip our hat to the "non-prospects" (according to respected observers) who have started hot, and comment on anything that's extraordinary regardless of the sample. So let's take a look.
Triple-A Buffalo
The story above all others for this pitching staff is Big Nate Pearson. While Pearson has, on some lists, lost his "prospect" status due to days in the majors, for the purpose of these reviews I'm going to treat him as a prospect and not a journeyman like, say, Matt Peacock or a player squeezed out of the 26 man roster like Trent Thornton. Pearson is sporting a well-earned 2.16 ERA and has struck out 16 of the 25 batters that he's retired. All he's really waiting on is an injury or an utter collapse in the Blue Jays' highly inflexible bullpen. It's true Bass and Cimber are underachieving so far but the Jays are a long LONG way from just cutting them loose. Another reliever and well-respected prospect, Hayden Juenger, is impressing early: 19 strikeouts, and just three walks, in 11.2 IP along with a 3.09 ERA. Thomas Hatch, working fully in relief, as looked good striking out 14 in 9.1 innings. The premium prospect in the rotation is Yosver Zulueta who was aces in his first start and then…not. He needs to get his groove back. The one other guy who's recognized as a marginal prospect in this rotation is Bowden Francis who has ended up on the IL after two starts.
Among the hitters (excepting Nathan Lukes who's not been down here the whole time) the surprising leader is undersized utility man Rafael Lantigua who's got a .911 OPS in the early going. Don't make any bets on that lasting. Among the ranked prospects here, Spencer Horwitz has been just okay and all the rest are struggling.
Double-A New Hampshire
Of course, what we find here is the Rickey Teidemann Show and he hasn't disappointed. He's just thrown 6.2 IP over two starts (be design) but he's put five men on base and struck out 15 just as it was scripted. In general, most of the staff here is doing well, albeit Sem Robersse wrecked what had been a shiny stat line when he got knocked around in his last two starts after striking out 16 over 9.2 IP in his first two. Interestingly the strikeout totals collapsed in the two bad starts. Stay tuned.
I'll cast a nod at Adam Kloffenstein who had one of his typically frustrating outings in his first start, was better over just 3 IP in the second, and was straight-up impressive on Saturday, striking out 8 while walking just one and allowing only one run over five innings. You can't really get excited yet but the org would love to see more of that from the frustrating hurler. Former starters Luis Quinones and Nick Fraze have shifted to relief as many expected, and the former actually moved up to AAA over the weekend. In both cases, their effectiveness hinges on suppressing the walk rate. On the worrisome side, Adrian Hernandez has been utterly lost and you really don't want to see the stat line.
Here, too, the actual prospects among the hitters on this roster have all started slow, but props to CF Steward Berroa and infielder Luis De Los Santos who've found their way on base a lot in the early going. Orelvis? He has three homers… in five hits.
High-A Vancouver
Chad Dallas has started off doing Chad Dallas things, striking out 11 against only one walk in his first game, then walking six in his second. Still, work to do. Adam Macko was delayed getting started because of all the cancellations but looked good in his one outing. Trenton Wallace has, so far, kept the walks down which was the problem he seemed to solve late last season after an uncharacteristic spike. Several relievers are off to hot starts: Connor Cooke has retired 10 of the 12 hitters he's faced, 8 via the strikeout; Mason Fluharty has ten strikeouts without a walk in 4.1 IP; TJ Brock has nine strikeouts in 5.1 IP. All of these were considered potential sleepers coming into the season. Abdeil Mendoza wasn't, but he too has started well with ten strikeouts and one run allowed in his 10.1 IP.
Offensively this is clearly the hottest team in the system. Thing is, six of the seven ranked prospects here are not hot at all. Cade Doughty is the exception to that, rocking a .952 OPS, but that's only good for fifth on the leaderboard in that stat. Infielder Michael Turconi, LF Alan Roden, CF Devonte Brown, and 1B Riley Tirotta (in that order) are ahead of him. Roden and Turconi have more walks than strikeouts.
Low-A Dunedin
There are 16 pitchers who have thrown an inning for the D'Jays, the 12th of those, ranked by ERA, has a 2.00 in that column. And yet almost no one among those 12 names is someone that you've likely even heard of unless you are as obsessive as I am about the minor league rosters. The highest-ranked prospect here is 20-year-old Cuban lefty Kendrys Rojas who gave up just one run in his 9.1 IP so far, but he's been a little outshined by 24-year-old Rafael Sanchez, also a Cuban, who really is too old for the level and will no doubt be promoted as soon as they can make space for him in Vancouver, In three starts he has 18 IP, 3 earned runs allowed and 20 strikeouts against a single walk. No pitcher in the system is making his case for a fast promotion schedule better than Sanchez. Another guy to watch is Ryan Jennings.
Offensively here pretty much everyone is floundering except for two. Manuel Beltre is hitting .500 but he's only gotten into five games and hasn't played in over a week, and Glenn Santiago who was just activated and has only started four games. Notably, Tucker Toman has struck out 21 times already in 47 at-bats. Can't really blame it on cold weather or missed games down in Florida either.
Hopefully, these reviews get more interesting in the weeks to come.
---
Discover Betano.ca
 – a premium Sports Betting and Online Casino experience. Offering numerous unique and dynamic betting options along with diverse digital and live casino games, Betano is where The Game Starts Now. 19+. Please play responsibly.
Recent articles from Tammy Rainey