A senior MLB executive said he expects other teams will use the Rogers drama against the Blue Jays in free agency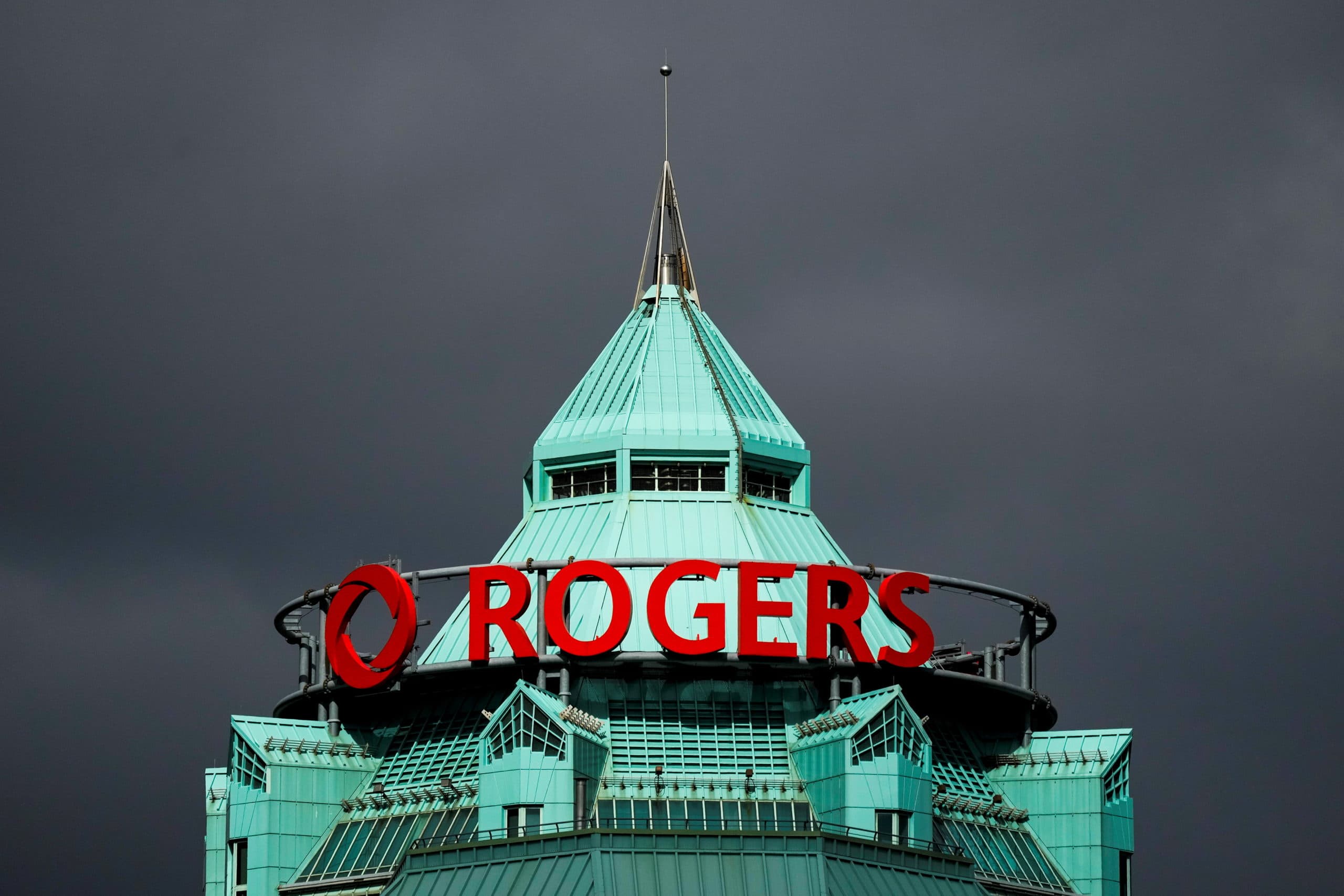 Photo credit:REUTERS
The Rogers drama took an even weirder turn over the weekend.
For those who haven't been paying attention, the long story short here is that Ed Rogers, the son of Ted Rogers, was pushed out of his role as the chairman of the company after he tried to boot Joe Natale, the company's CEO, and replace him with Tony Staffieri, who was the company's CFO at the time.
While Ed was removed as the chair of Rogers Communications, he's still the chair of Rogers Control Trust, which ultimately controls the majority of voting shares within Rogers Communications. On Sunday, Ed used his position atop the Control Trust to hold a board meeting with his hand-picked directors in which he was apparently reinstated as the chair of Rogers Communications.
Here's what his sister, Martha Rogers, had to say about it…
Given all of that, the timing of this story in the Toronto Star, which came out on Monday, isn't at all surprising. While Ed Rogers seeks to hijack the telecom giant from his family, they're fighting back by leaking some really ugly stories to the media in order to paint him like the bad guy in public.
Monday's story was about
how he actively fought against plans to keep Masai Ujiri, the President of Basketball Operations for the Toronto Raptors, and how Larry Tannenbaum and Maple Leafs Sports and Entertainment thwarted the plan. Ujiri, of course, was the architect of the Raptors' championship team in 2019 and is a very, very beloved figure in Toronto.
Anyways, while this drama is largely quite entertaining, it's also very worrying if you're a fan of a sports team directly related to Rogers, which the Blue Jays, of course, are. This situation, unfortunately, is going to loom over the Blue Jays like a dark cloud as they roll into one of the most important off-seasons in franchise history.
According to TSN's Rick Westhead, other teams around the league are cognizant of this and, as one senior MLB executive said, they're more than likely going to use it against the Blue Jays in free agency…
So, basically, what this exec is saying is that a team like the Yankees or Giants or Dodgers might be negotiating with, say, Marcus Semien, and they'll tell him, 'hey, look, this situation in Toronto is a complete mess, do you really want to be employed by this shit show? You'd much rather just focus on playing baseball and winning in a stable environment, like the one we have here!'
I'm sure the verbiage would be better than that, but you get the picture.
Really, though, how much does this actually matter?
I mean, the biggest anxiety from our position is that this drama is going to result in Rogers not forking over the dollars needed to make the team good, as the Mark Shapiro plan has indicated all along. But, even if there's family drama at the top, this is still a massive, publicly traded company and it isn't like there's a genuine concern about relocation or anything major actually happening as a result of the drama.
There are plenty of owners around pro sports with stupid drama and many of them are much worse than what's going on here. If the dollars are available, that's what talks. Players will sign contracts that pay them a bunch of money.
Yes, that's still a very big if, but I wouldn't be too concerned about another team being like 'hey, look at this insane shit going on between Ted and his family, wow, what a distraction!' and that being a big-time deterrent for free agents. That's especially the case for Semien and Robbie Ray, who have already played here and already know what the environment is like around the team.