A very early look at who the Blue Jays could target ahead of the 2023 Trade Deadline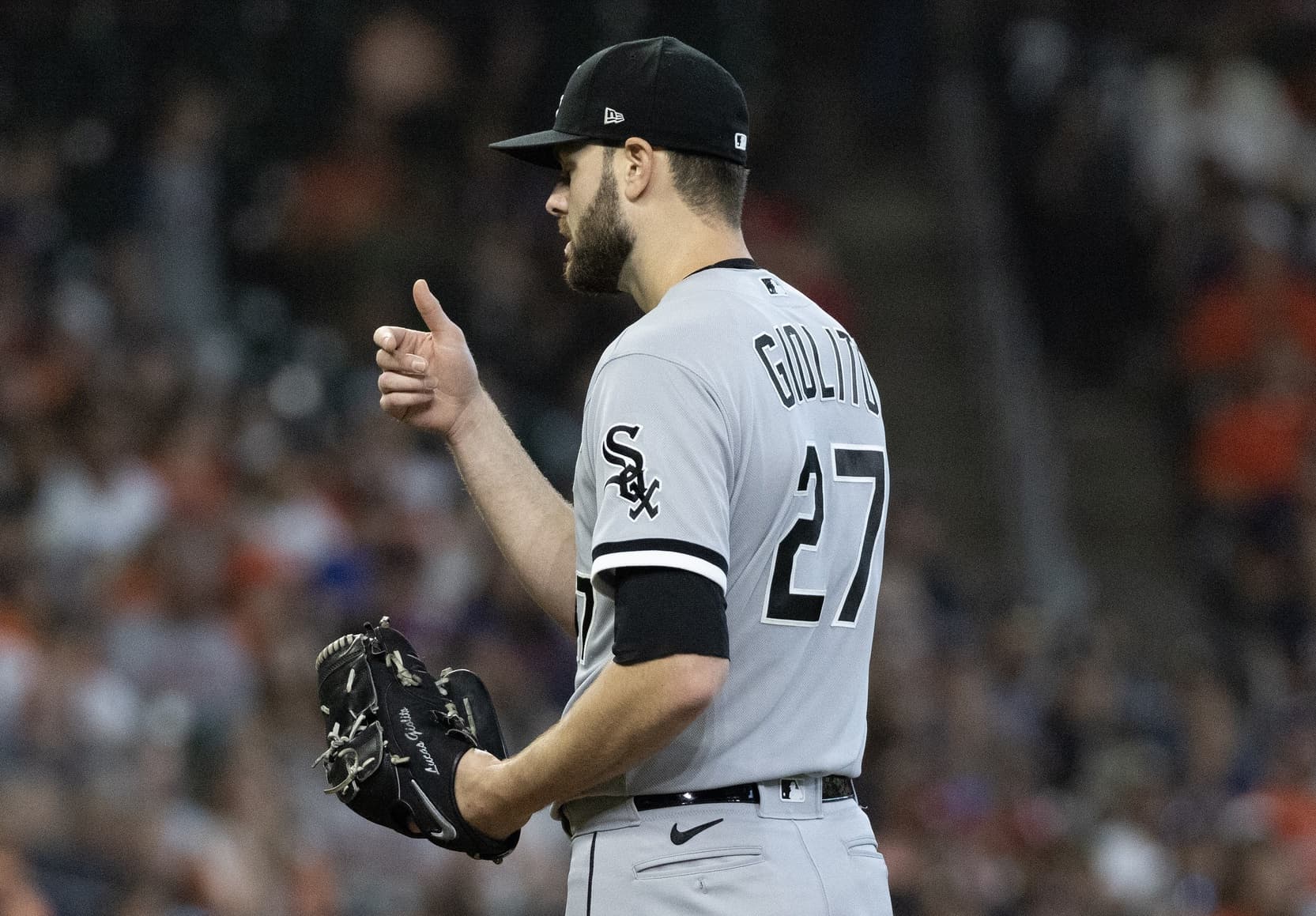 Photo credit:Thomas Shea-USA TODAY Sports
Wait, we're talking about August 1st already?
After just one month of the season, it's clear that the AL East is once again a bloodbath. The Toronto Blue Jays sit in 4th with a 21-16 record and have struggled since the calendar flipped to May. While the team isn't exactly underperforming, they also aren't doing enough to make it to the postseason. Reinforcements could be helpful (especially with top prospects underperforming), and it's never too early to be looking at potential sellers and targets come to the trade deadline.
Here are some teams that could be sellers at the August 1st trade deadline, and the players that Toronto should try and acquire.
Chicago White Sox
It wasn't that long ago when the Chicago White Sox fell short in the 2021 ALDS. Unfortunately, the wheels have just fallen off the wagon the last two years, with this season seeing them stumble out to a 13-25 record in the AL Central. While there's definitely time to turn things around, the way this team's been playing lately doesn't inspire much confidence in that happening.
If things continue the way they have been going in the Windy City, then expect the White Sox to be sellers at the deadline. With 8 unrestricted free agents to resign on an already aging roster, the time might be right for Chicago to embrace a full-scale rebuild. And, if that indeed happens, the Blue Jays could be in the mix to scoop up some intriguing assets.
Chiefly among them would be Lucas Giolito, probably the most prized asset that could be scooped up. The 28-year-old pitcher has bounced back from a down 2022 season, recording a 3.59 ERA and 50 strikeouts through 8 starts. Giolito's fastball is only sitting at the 45th percentile, but a 78th percentile walk rate and 63rd percentile strikeout rate are showing that he's still got effective stuff. For the Blue Jays, who have seen Alek Manoah and Jose Berrios struggle a lot this season, Giolito's presence in the rotation can offer some much-needed stability for this ball club. He'll probably command quite the return too, being the best starting pitcher on the trade market.
Other players that Toronto should consider scooping up from Chicago include Yasmani Grandal. While the Jays don't really have the need to upgrade at catcher, the 34-year-old vet could make for a great option to have both behind the plate and at the DH spot. Andrew Benintendi could be a solid if unspectacular addition to the outfield, helping solidify Toronto's batting lineup with his lefty bat.
Oakland Athletics
This one is a little too easy. History has shown us that the Oakland Athletics love to sell off any pieces that have any semblance of value in an effort to cut costs. With their move to Las Vegas on the horizon and the owner probably looking to pinch some more pennies prior to then, we can safely expect the A's to jettison any players that they can.
One of the breakout stars of this season has been Brent Rooker, the 28-year-old OF slashing an absurd .313/.431/.657 while putting up 10 HR and 26 RBI. He's probably not going to be around for the long run in Oakland/Las Vegas, which makes all the more sense for the Athletics to get some value for him while they still can. Rooker still has four years of team control and adds quite the offensive punch for any team that would be looking to acquire him, though it'll remain to be seen if he can sustain this level of production down the stretch. If Rooker does, then the Jays should definitely be interested in acquiring his services.
Toronto could also find a fit in OF Ramón Laureano, who has been a little better this season with .222/.278/.400 in 97 PA. Laureano would make for good depth down the order and his defence in the outfield would be a very useful addition. Right-handed relief pitcher Zach Jackson would also be a welcome addition to the volatile Toronto bullpen. Jackson is sporting a 2.25 ERA and 20 Ks in 16 innings pitched, which is a pretty big deal when you're playing on the worst team in the MLB.
Kansas City Royals
The only team that's worse than the KC Royals is the Oakland Athletics. That's saying a lot when said team is actively throwing out an AAAA roster most nights. Kansas has been embroiled in a rebuild for the last couple of seasons, their windowless approach clearly being abandoned. They have some very good young pieces like Bobby Witt Jr., MJ Melendez, and Vinnie Pasquantino, but are still a ways away from making any sort of noise in the AL Central.
What the Jays could get out of the Royals are a couple of good relief pitchers. Of course, the big name would be 35-year-old Aroldis Chapman, who's regained triple digits on his fastball and is posting a 2.84 ERA, 1.11 WHIP, and 14.2 K/9 in 12.2 innings pitched. He would probably contend with Jordan Romano for the closer spot, but would also make a good setup man as well. The additional fact that Chapman is a proven bullpen arm should make him a worthy target for Toronto.
Amir Garrett is a low-cost option should the Jays want to add more relief arms. He's low-cost for a reason, with a much less flashy 3.45 ERA, 1.66 WHIP and 9.2 K/9 in 15.2 IP. But, Garrett has shown streaks of effectiveness which might be useful for Toronto as a middle-relief option, and would probably be much cheaper than the bigger names on the market. Hopefully, Garrett's puking session on the mound helped clear any of the issues that he's had in the past.
There are still a lot of games to be played before the trade deadline and a lot could still change between now and then. But, for the Toronto Blue Jays to make the postseason, it's never too early for them to start thinking about moves to make ahead of time. Teams will be selling, and there are definitely additions to be made to help this team make a run.
---
Recent articles from Michael Liu