Adam Cimber has been placed on the 15-day injured list, Bowden Francis recalled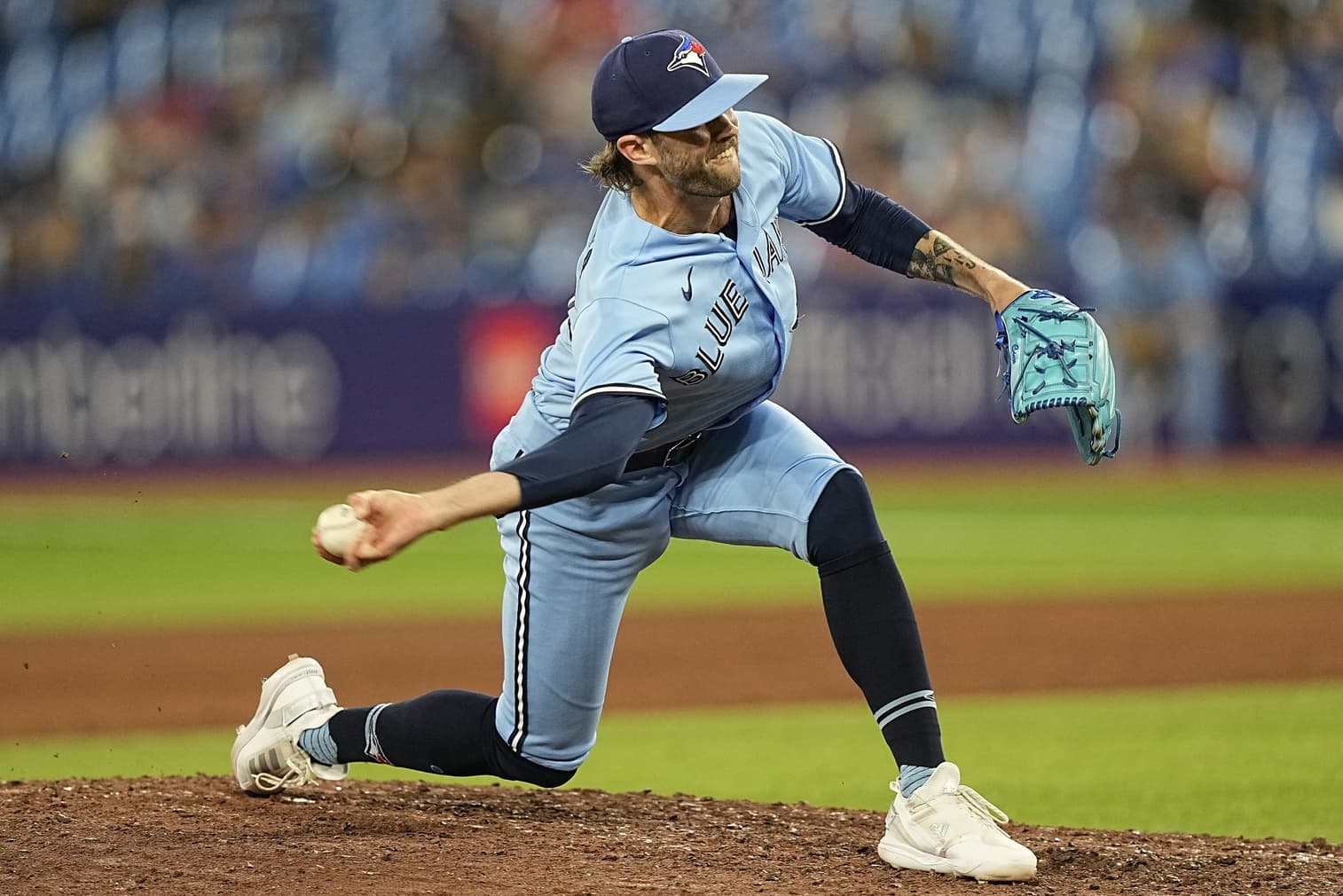 Photo credit:© John E. Sokolowski-USA TODAY Sports
On Saturday afternoon, the Blue Jays Twitter account announced that Adam Cimber has been placed on the 15-day injured list, while Bowden Francis has been recalled.
As you all may know, Adam Cimber has had a rough go of things this season. The 32-year-old has a 7.40 ERA and a 7.48 FIP in 20.2 innings pitched with the Jays, along with a 12.6 K% and a 7.4 BB%.
Since coming off the injured list with a rhombus injury in late May, the submarine pitcher has a 10.13 ERA and a 7.49 FIP in 10.2 innings pitched, along with an 11.5 K% and a 5.8 BB%. The good news is that his ground ball percentage has jumped back to his pre-Blue Jays days, as it sat at 56.4%.
Cimber was a steady presence in the Blue Jays bullpen the past two season. After the Jays traded Joe Panik and Andrew MacInvale to Miami in exchange for Cimber and Corey Dickerson, Cimber has a 1.69 ERA and a 2.82 FIP in 37.1 innings pitched.
While he regressed a bit in 2022, he still posted a 2.80 ERA and a 3.47 FIP in 70.2 innings pitched, and had a 20.5 K% and a 3.4 BB%. So to say he has regressed in 2023 is an understatement.
The Jays are in a tough spot with Cimber, as he has some leeway from his past two seasons. However, he's out of option years, meaning sending him to Buffalo would mean DFA'ing him. Still, he has a rather short leash with the trade deadline quickly approaching.
Bowden Francis recalled:
As for the 27-year-old, he has a 3.68 ERA and a 6.14 FIP in 7.1 innings pitched this season with the Jays. His 21.9 K% is not as high as it could be, as he has a mid-90s fastball, a sharp slider, and a nasty curveball that generates a lot of swing and miss.
With the Triple-A Buffalo Bisons, he has a 3.45 ERA and a 4.89 FIP in 15.2 innings pitched. In the minors, he has a 35.4 K% and a 6.2 BB%, so hopefully that can translate to the big leagues in this stint.
If Francis were to be optioned again, he would only have two more options remaining this season. After the fifth time a player is optioned in a season, they are automatically designated for assignment. With that being said, you really don't want to lose Francis' potential.
Francis last pitched on June 17th with the Blue Jays. He was scheduled to start for the Bisons on Sunday, so he's fresh and ready to go for Saturday's action.
---
As always, you can follow me on Twitter and Instagram @Brennan_L_D.
---