Alejandro Kirk is the American League's Silver Slugger at catcher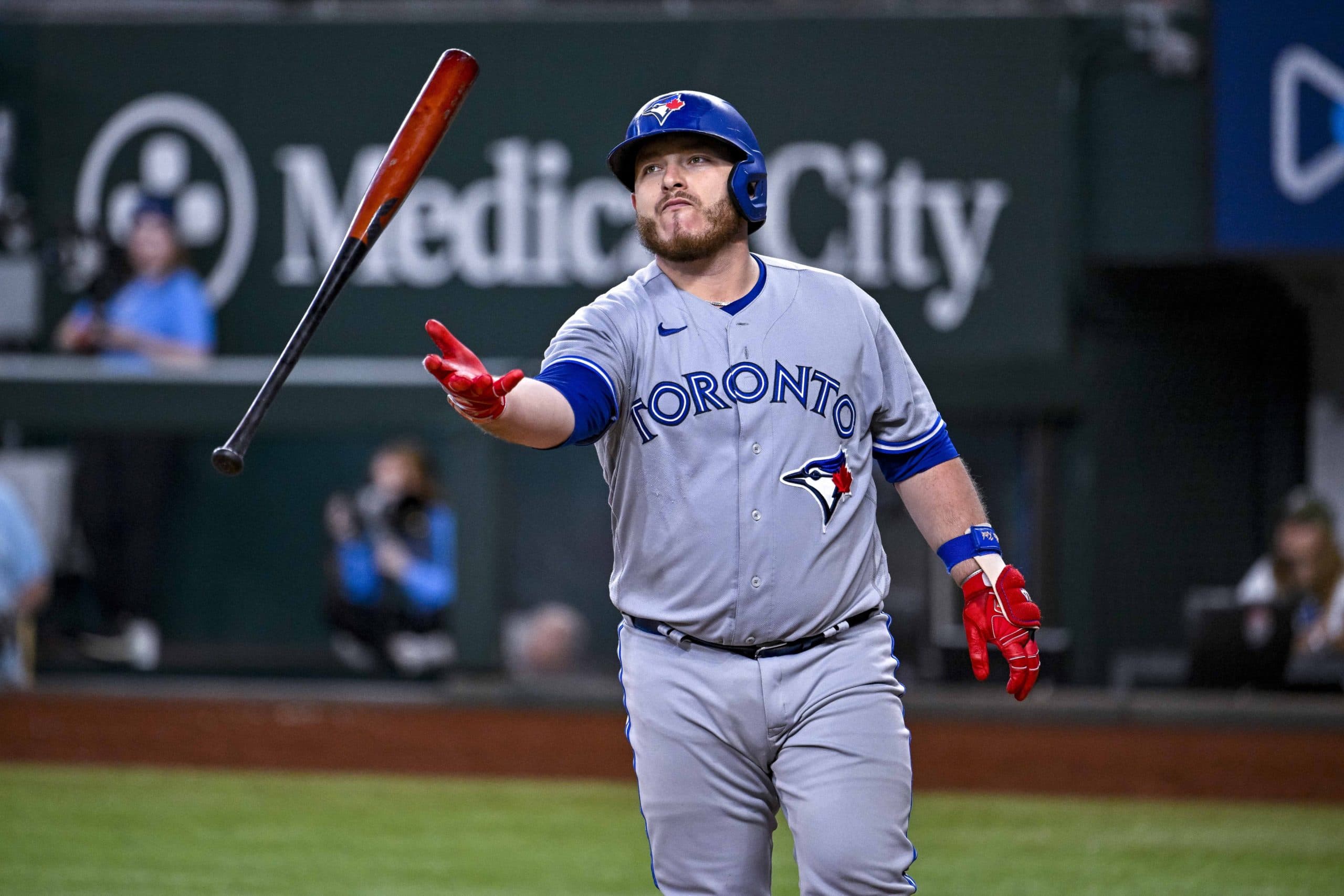 Photo credit:© Jerome Miron-USA TODAY Sports
Alejandro Kirk has won his first piece of silverware.
It was announced Thursday evening that the 24-year-old catcher has won his first silver slugger at the catcher position. Kirk slashed .285/.372/.415 on the season with 14 homers. Kirk was also one of only six players this season who had a walk percentage (11.6%) higher than a strikeout percentage (10.7%).
As one of only five qualified catchers, Kirk's 129 wRC+ led the position, beating the likes of J.T Realmuto, Will Smith, Sean Murphy, and MJ Melendez. 
The Blue Jay catcher beat out the likes of Sean Murphy (122 wRC+), Cal Raleigh (121 wRC+), Adley Rutschman (133 wRC+), Salvador Perez (108 wRC+), and
Martín Maldonado (70 wRC+, seriously, why was he nominated?).
Had Rutschman had more plate appearances, it's not impossible to believe he could have won the award. Regardless, Kirk is your 2022 Silver Slugger award winner for American League catchers.
He also should have been nominated for the Gold Glove for the position, but Trevino was always going to win that. Anyway, please don't suggest that the team should Kirk, because as you can see, he may be literally the best catcher in the game right now.
Which other Jays were nominated, but failed to win?:
Three Jays infielders were nominated but didn't win. Shortstop Bo Bichette (129 wRC+) lost out to Xander Bogaerts (134 wRC+). Third baseman Matt Chapman (117 wRC+) lost out to José Ramírez (139 wRC+), while first baseman Vladimir Guerrero Jr. (132 wRC+) lost out to Nathaniel Lowe (143 wRC+).
As for the outfielders, George Springer (132 wRC+) and Teoscar Hernandez (129 wRC+) lost out to Julio Rodriguez (146 wRC+), Aaron Judge (207 wRC+), and Mike Trout (176 wRC+).
The fact that they had six silver slugger nominees was incredible, and the offense will be a force heading into the 2023 season.
As always, you can follow me on Twitter @Brennan_L_D.
---