Alek Manoah is an American League Cy Young finalist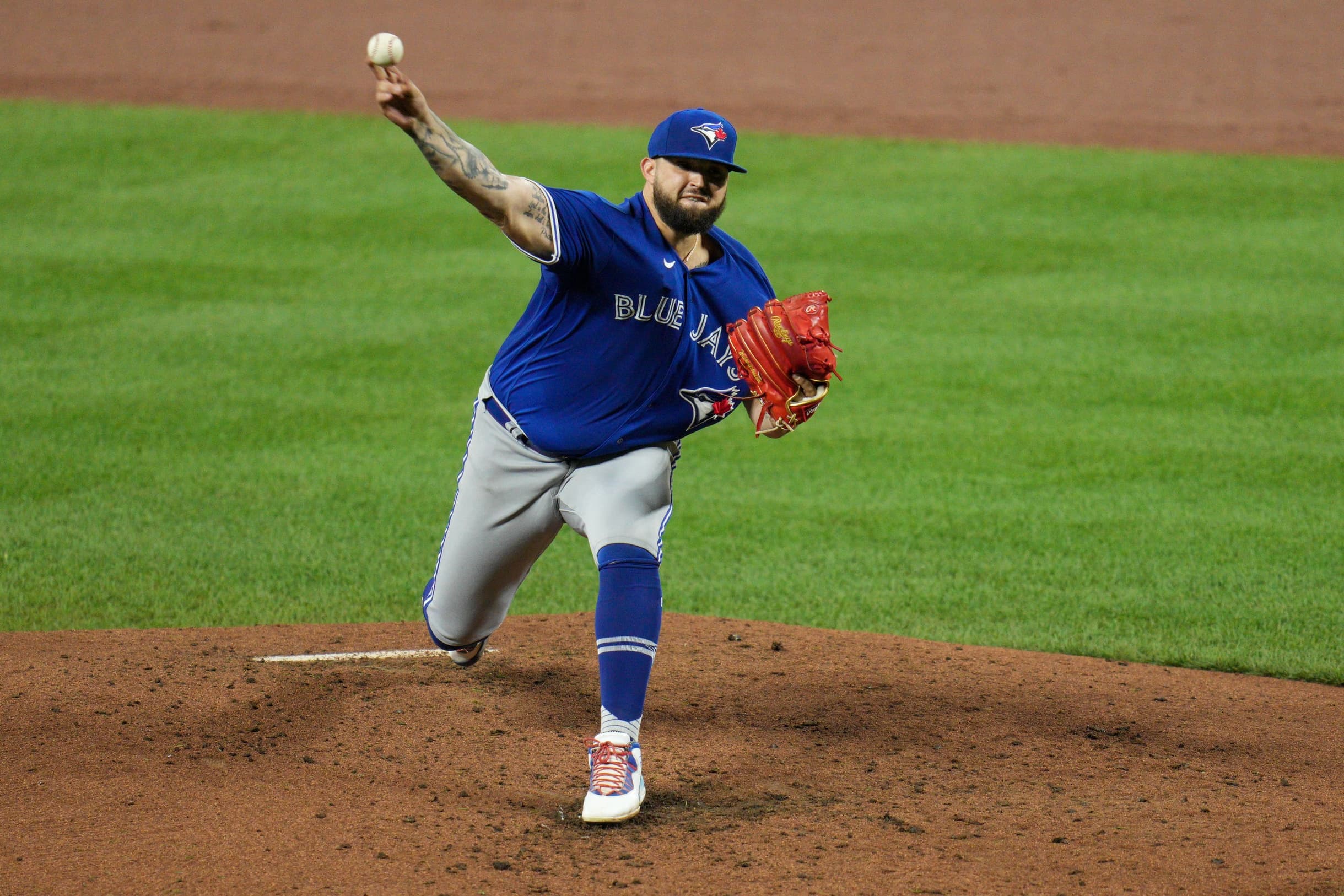 Photo credit:© Jessica Rapfogel-USA TODAY Sports
The ace of the Blue Jays' staff is a Cy Young nominee… Again
It was announced Monday evening that 24-year-old Alek Manoah is a nominee for the 2022 American League Cy Young award, along with Justin Verlander and Dylan Cease.
Manoah had a 2.24 ERA and 3.35 FIP in 196.2 innings pitched this season. The 24-year-old righty had a 22.9 K%, which is on the rather low side, but he had a solid 6.5 BB% with the Jays. The Big Puma also put up a 0.88 ERA and 3.09 FIP in September, which helped the Jays clinch home-field advantage for the Wild Card Series. Let's see how he measures up compared to the competition.
Dylan Cease also had a great season, posting a 2.20 ERA and 3.10 FIP in 184 innings pitched. Out of these three pitchers, he had the highest K% of 30.4% and the highest BB% of 10.4%. If he had a competent team behind him, perhaps the White Sox would've made the playoffs.
Finally, we have a two-time World Series winner in Justin Verlander who had an incredible season with the Houston Astros. The righty had an amazing 1.75 ERA and 2.49 FIP in 175 pitches. This included a 27.8 K% and a 4.4 BB% with the Astros. He'd be my pick to win the AL Cy Young award… Oh, and he was also 39 years old this season. Incredible.
The Jays have a chance to have back-to-back winners in the Cy Young category, as former Blue Jay Robert Ray won the 2021 Cy Young winner. It's unlikely that Manoah will win it, but it'd sure be awesome if he did!
The winner will be announced on November 16th.
As always, you can follow me on Twitter @Brenann_L_D.
---