Alek Manoah is the best Blue Jays pitching prospect since Roy Halladay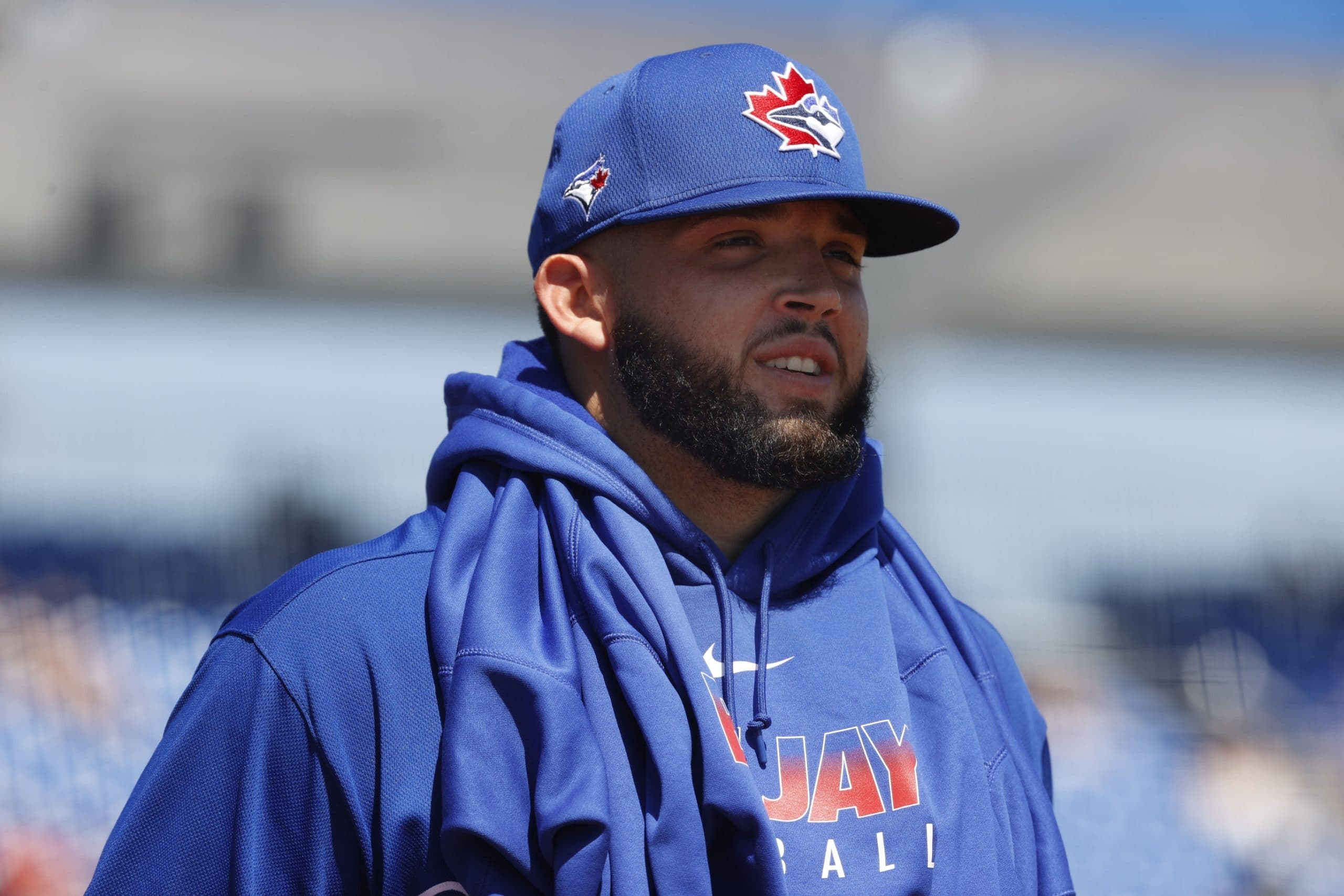 Photo credit:© Kim Klement-USA TODAY Sports
I got on the Alek Manoah hype train at the first stop, when he was the second pitcher taken at 11th overall in the 2019 Amateur Draft.
It wasn't any of his immense on-field attributes that pulled me in, however, but his larger-than-life personality and big heart. When Alex Anthopoulos signed Jose Bautista to a team-friendly, five-year, sixty-five-million dollar contract in 2011, he said he wasn't making a bet on the player, but on the person. For some reason that's always stuck with me.
It was a tweet to the newly acquired Anthony Kay in July of 2019 that made me a fan of Alek the person, as much or more than I was of Alek the player. He welcomed Kay to the family, of which he himself had only belonged for a few weeks.
A close eye on Manoah's social media timeline showed in the weeks and months that followed that this wasn't out of the ordinary — this wasn't just a kid trying to make a good impression with so many new eyes on him. He has a history of building those up around him. His confidence and passion are contagious.
It's a mentality that will endear him to an entire fanbase when he finally gets to take the mound at the Rogers Centre. The Blue Jays as a fan base have always fallen in love with those willing to lay it all on the line every single night. I think back to the Reed Johnsons and John McDonalds of the world, guys who didn't allow their play to dictate their personality.
You'll notice him, of course, it's hard to miss a bearded six-foot-six bull, upon the field, past the warning track—the first one to high-five his teammates as they come off the field after every single inning. It doesn't matter if he's still in the game, or if he started the night before. It's easy to see his priority is being the best teammate he can be.
On the mound, Manoah offers just about everything you could hope for in a young pitcher. Physically, he's built to last; tall with a solid lower body that he uses to aggressively drive his pitches in. Batters are noticeably uncomfortable, especially right-handed hitters, as his near hundred-mile-an-hour fastball tails back in towards their hands. And like a predator, toying with his prey, he'll come back inside with a 90mph slider.
Manoah's repertoire is mostly what you'd expect from a young power pitcher. He relies heavily on an impressive fastball. He throws it often and more often than not throws it for strikes, only having walked two batters in two starts. He also features a short, tight slider, you might even call it a cutter) as well as a long looping slurve-type breaking ball. He throws either of them in any count with supreme confidence. And like any hopefully dominant starter, he throws an ever-evolving change up with great, deceptive arm action.
He works quickly and stands tall on the mound as if he wasn't already enough of an imposing figure. He steps off the mound and goes for a walk as the ball is thrown around the infield after a strikeout before the batter even realizes what's happened.
Through two starts this year in AAA, no more than a few opposing hitters have made solid contact against him. There seems to be very little resistance in the cards to what he's offering hitters in the East Division. It would appear the only things keeping him from being in the Blue Jays lineup is the potential of workload management later in the season and the ever-thought-about, seldom acknowledged Super-Two cut-off date.
However, despite never having thrown a pitch in a regular-season inning for the Blue Jays he carries with him the family mentality. The same one he carries for WVU alumni and fellow Floridians.
It's easy to bet on a player with such an immense skill set, but it's even easier to bet on a player with the strength of character to hold up those skills and translate them into success at the highest level in the sport.