Alek Manoah strikes out four batters as the Blue Jays lose 7-0 to the Twins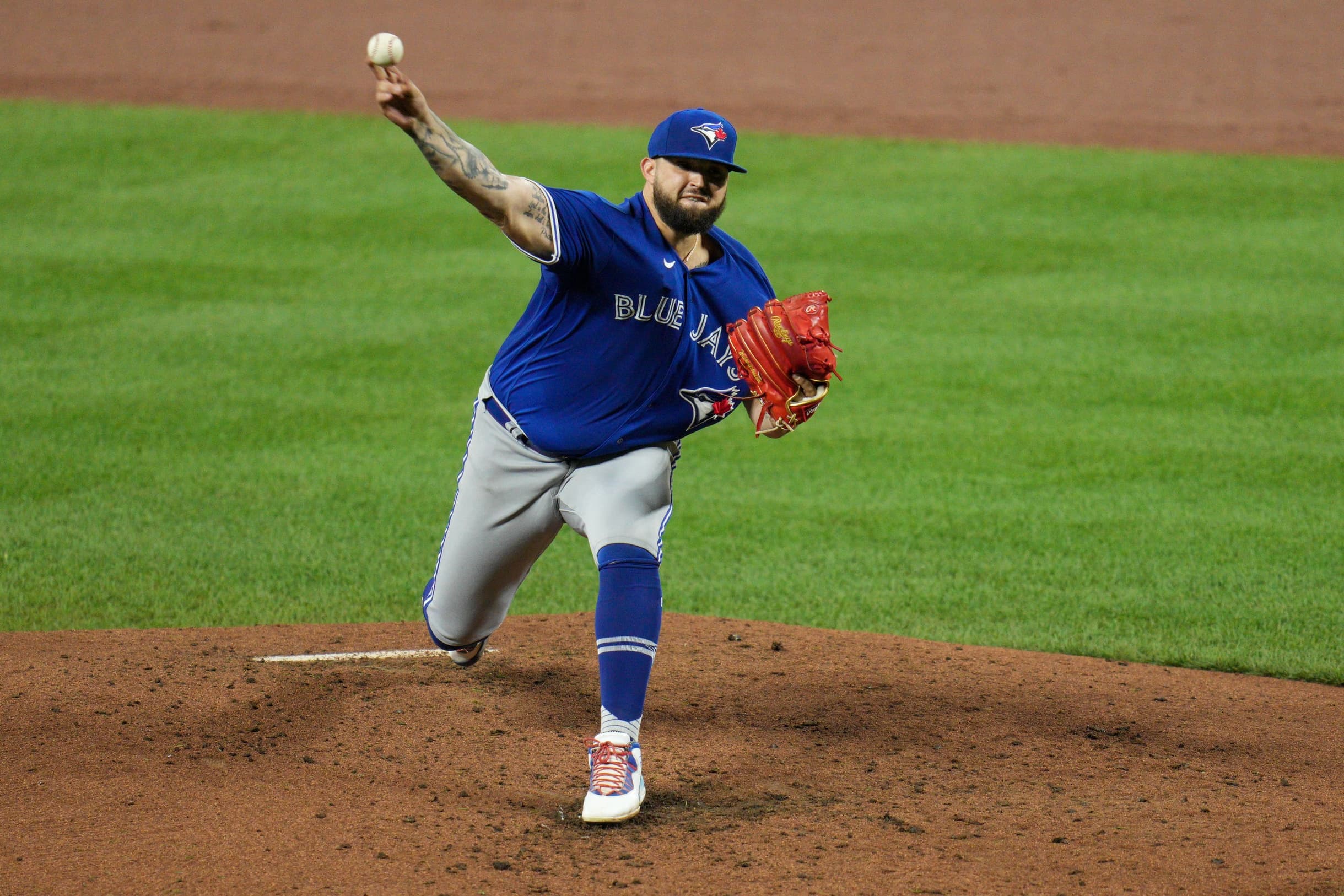 Photo credit:© Jessica Rapfogel-USA TODAY Sports
Woof, there wasn't much to like about that snooze-fest.
The Minnesota Twins held the Blue Jays to just four hits in a 7-0 win in Dunedin on Wednesday afternoon. Let's go through some worthwhile notes from the game and then forget it ever happened…
Alek Manoah got the start for the Blue Jays and he looked sharper this time around than he did in his first outing last week. Manoah went three-and-one-third innings and allowed one earned run on three hits. He didn't walk anybody and struck out four batters.
It's worthwhile to note that Minnesota sent nothing close to their 'A' lineup to Dunedin on Wednesday, but, hey, it's fun to watch Manoah generate whiffs regardless…
A couple of depth arms had difficult outings for the Blue Jays on Wednesday. Trent Thornton went one inning and allowed two earned runs on three hits but struck out two. Julian Fernandez allowed three earned runs on three hits and didn't strike out anybody.
The star of the day for the Blue Jays was probably Trevor Richards, as he came into the game in the sixth inning and allowed one hit and one walk but struck out three batters. Luke Bard also had a clean frame with one strikeout.
As mentioned earlier, this was a limp game offensively for the Blue Jays as they only mustered four hits and didn't score a run. The star of the day at the plate was Addison Barger, who went 1-for-2 with a double.
---