Alek Manoah to start Opening Day for the Blue Jays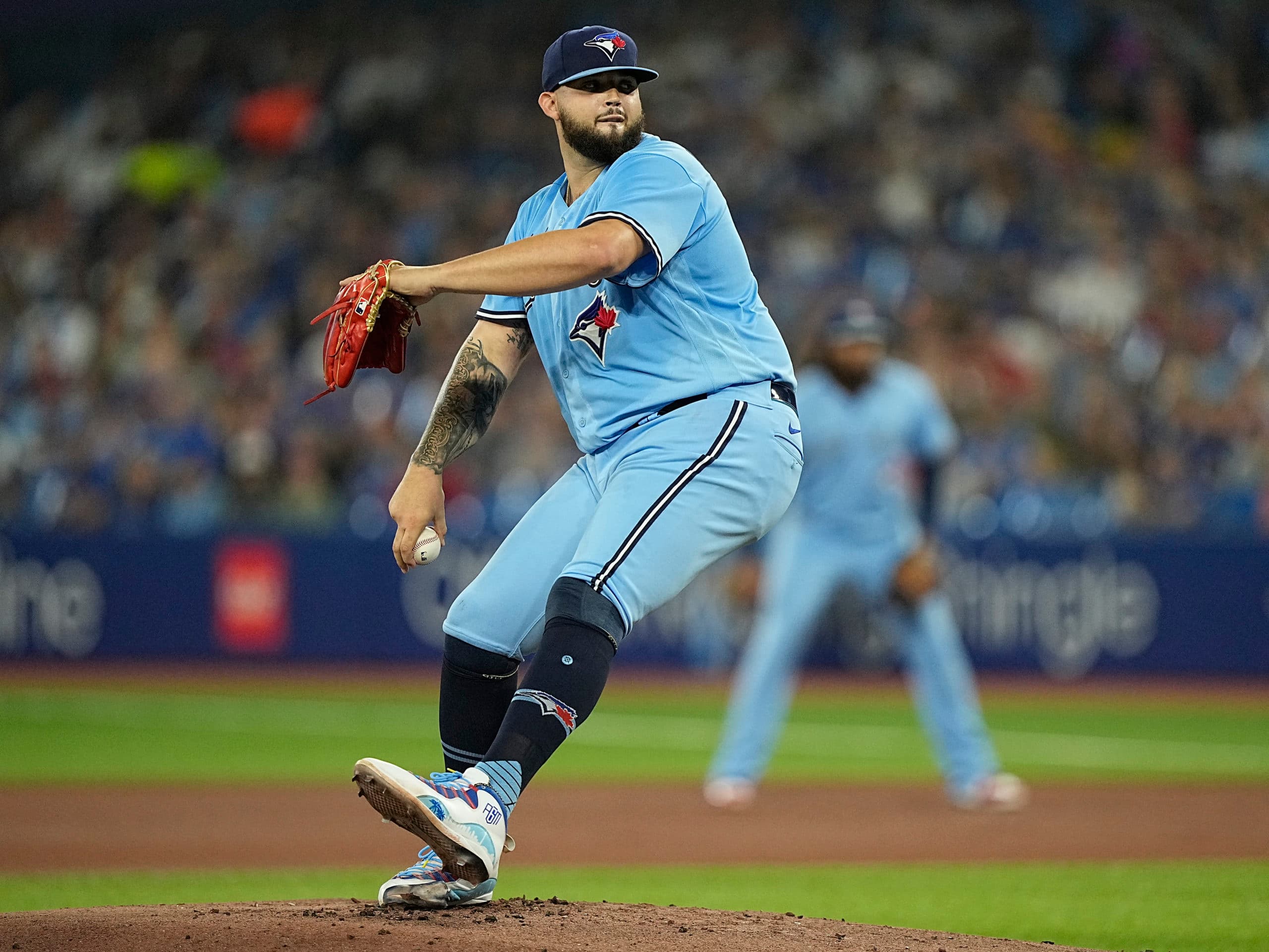 Photo credit:John E. Sokolowski-USA TODAY Sports
Alek Manoah will take the mound when the Toronto Blue Jays open up the 2023 Major League Baseball season in St. Louis next week.
Manager John Schneider announced to reporters in Dunedin that Manoah will be the team's Opening Day starter and the team posted the news on the team's official Twitter account as well…
There wasn't much doubt that Manoah would kick things off for the Blue Jays this season given the performance he had last year. Manoah posted an ERA of 2.24 over 196 2/3 innings for the Blue Jays in 2022 and finished third in American League Cy Young voting behind Justin Verlander and Dylan Cease.
Manoah is also lined up to pitch Toronto's Home Opener against the Detroit Tigers on April 11. The team is scheduled to start the season off with a 10-game road trip through St. Louis, Kansas City, and Anaheim before heading to the newly-renovated Rogers Centre for the first time.
This will be the first time that the 25-year-old has pitched on Opening Day. Jose Berrios got the ball last year and was only able to record one out before being pulled and Hyun Jin Ryu kicked things off for the Blue Jays in 2020 and 2021. The late Roy Halladay has the most Opening Day starts in Blue Jays history with seven, followed by Dave Stieb with four and Jimmy Key with three.
The Blue Jays haven't yet announced how the rest of the team's rotation will be organized at the start of the season but Schneider did say that Yusei Kikuchi will be among the five starting pitchers out of camp. Kikuchi came into spring training battling for the fifth spot in the rotation and earned it by allowing just two earned runs over 18 innings of Grapefruit League play.
---