American League Preview: The Baltimore Orioles put up a 253-455 record over five seasons and finally have a good farm system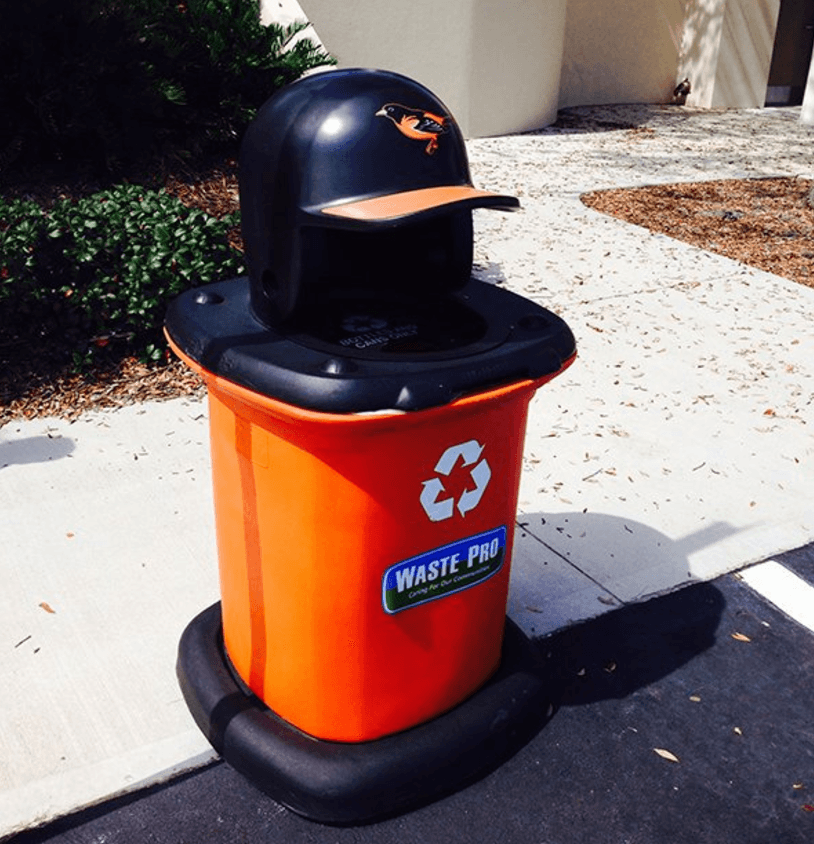 It's funny to take a look at how things have gone for the Blue Jays and Orioles since they met in the American League Wild Card Game in 2016.
The Blue Jays missed out on the playoffs last season despite winning 91 games and are coming into this season as legitimate contenders. Meanwhile, the Orioles now are where the Blue Jays were in 2019, a team with a
great farm system
and zero playoff aspirations.
Both teams took a step back in 2017 and finished well out of the post-season picture. The Blue Jays went from winning 76 games in 2017 to winning 73 in 2018, while the Orioles imploded from 75 wins to just 47 wins over the course of a year.
Baltimore blew it up during the 2018 season, trading away Manny Machado, Kevin Gausman, Zack Britton, and Jonathan Schoop, which led to them drafting first overall the following summer. Toronto's blow-up started in 2018 when Josh Donaldson was dealt to Cleveland and continued into 2019 when J.A. Happ, Aaron Sanchez, and Marcus Stroman were traded away.
Toronto and Baltimore were both terrible in 2019, but the key difference was that the Blue Jays boasted one of baseball's best farm systems by that time while the Orioles were just in the middle of the pack.
The Blue Jays earnestly started trying to win ahead of the 2020 season when they signed Hyun Jin Ryu in free agency and they snuck into the final post-season spot in the expanded, eight-team field while the Orioles went 25-35. Since then, the Blue Jays have been all-in, adding the likes of George Springer and Matt Chapman to augment the young core they developed. The Orioles, on the other hand, haven't made a single splash in free agency to set the table for their young talent. Instead, the talk is about how the likes of John Means and Cedric Mullens
could be sold off for more prospects
.
It's astonishing how slowly Baltimore's rebuild has unfolded. Since losing the Wild Card Game in 2016, the Orioles have put together a record of 253-455 and there's another losing season on the horizon.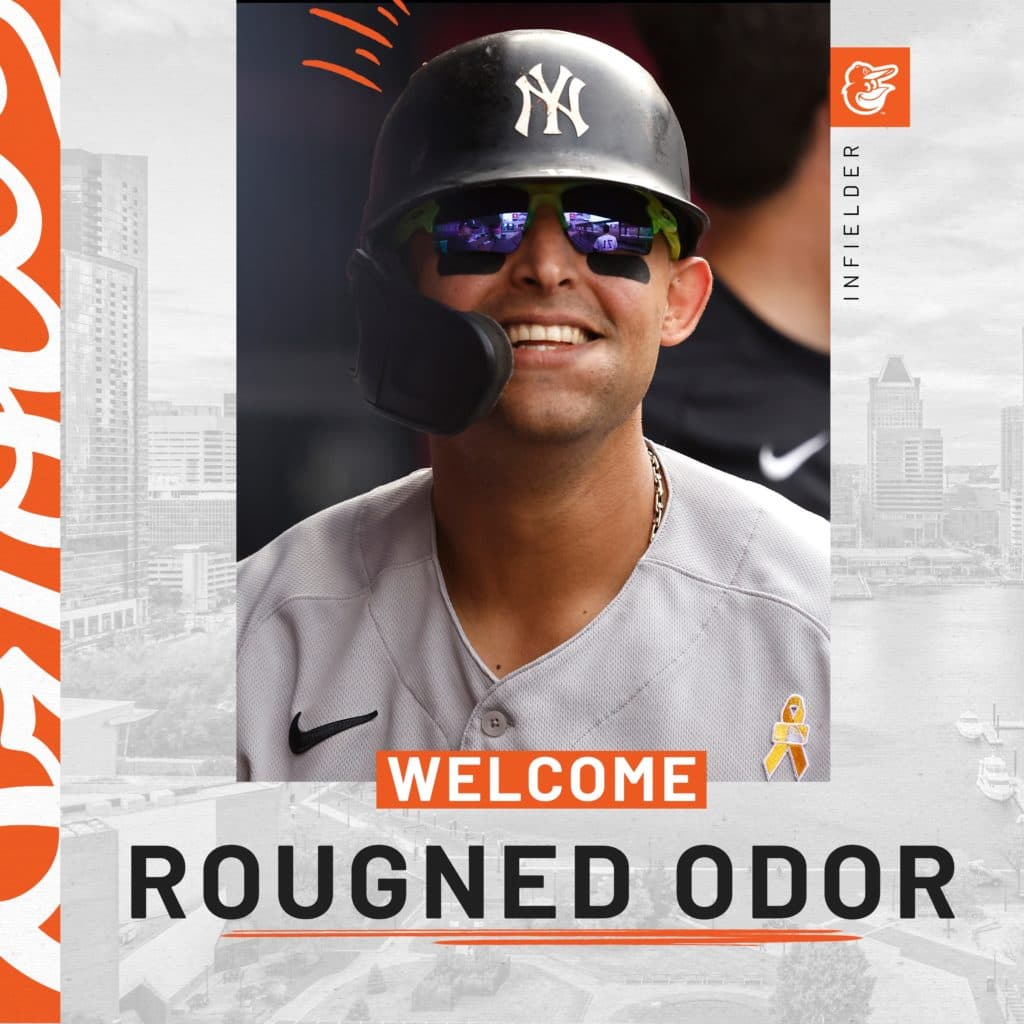 What happened over the off-season…
As I said above, the Orioles are essentially where the Blue Jays were three years ago, so they had an off-season similar to the one the Blue Jays had three years ago — which is a whole bunch of nothing.
Toronto's big splashes ahead of the 2019 season were Matt Shoemaker and Freddy Galvis. Baltimore's big splashes ahead of the 2022 season were Jordan Lyles and Rougned Odor.
The team waved goodbye to catcher Pedro Severino and utility guy Pat Valaika in free agency but it appears that
Matt Harvey might return for another round of beatings
. The Orioles also dealt away Tanner Scott and Cole Sulser, a pair of veteran relief arms, to Miami in exchange for a couple of prospects who ranked No. 29 and No. 34 on Baseball America's most recent Marlins Top-40 Prospects List and Miami's pick in Competitive Balance Round B of this summer's amateur draft.
The most interesting part of Baltimore's off-season is the moves that they didn't make. John Means, Cedric Mullins, Anthony Santander, Austin Hayes, and Trey Mancini are all still members of the Orioles despite speculation that the team could trade any of them away for a nice haul of prospects.
Outlook for 2022…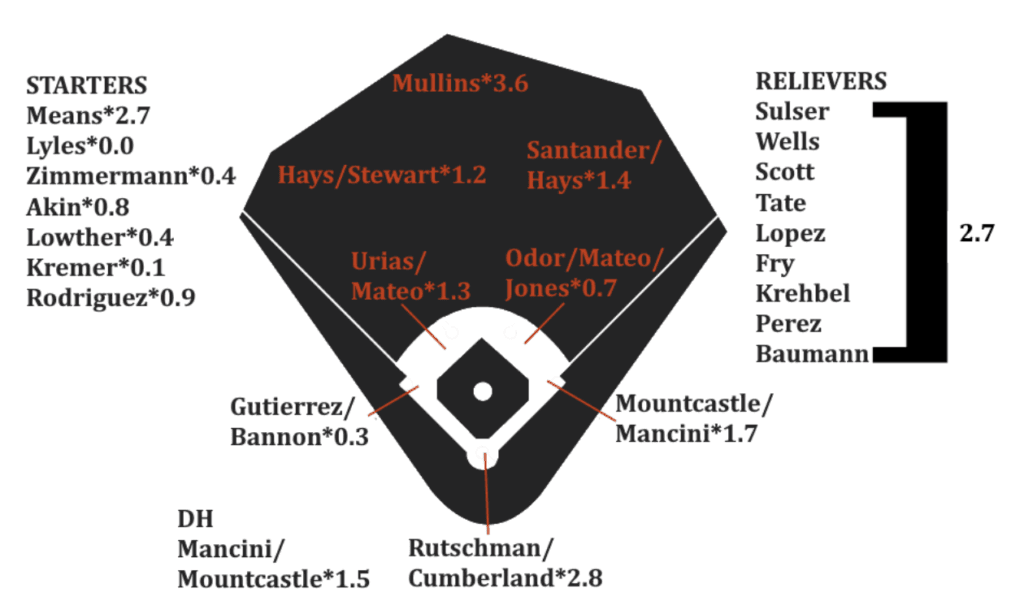 I've talked my shit and now it's time to actually provide an objective analysis, which is that Baltimore's tanking is very soon going to pay off for them. The Orioles own the best farm system in baseball according to
MLB Pipeline
and
ESPN
, while Baseball America has them fourth and
Keith Law
has them 10th.
The Orioles will see an influx of high-quality talent make their debuts at the big league level this season. The player with the most hype is former Adley Rutschman, who was Baltimore's prize at the top of the 2019 draft after going 47-115 in 2018. Also expected to debut this season is Grayson Rodriguez, the team's first-round pick from 2018 who's widely considered to be the top prospect in baseball among pitchers. A couple of other Top-100 names to keep an eye on are infielder Gunnar Henderson and outfielder Colton Cowser, both of whom could be in the mix for a late-season cup of coffee if they perform well in the minors.
Also, the Orioles again own the No. 1 overall pick in the upcoming draft and could Druw Jones, the prodigy son of former Atlanta Brave great Andruw Jones.
The Orioles went 52-110 last season and they won't be that bad in 2022. They certainly won't be good, as
FanGraphs is projecting
them to go 65-97, but there'll be enough top-level young talent in the mix that Baltimore won't be quite as easy to walk over as they were last year.
That being said, while adding the likes of Rutschman and Rodriguez will surely be a boost in Baltimore's arm, they could also be subtracting from their roster as the season goes along.
Trey Mancini just signed a one-year deal with a mutual option for 2023, and he can become a free agent at the end of the season if either side doesn't pick up the option. Anthony Santander and John Means each have three seasons left of control while Cedric Mullins and Austin Hayes are one year behind them. Mancini is the obvious one who'll get moved ahead of June's trade deadline, but it really wouldn't be shocking to see the O's move any veteran for more players with years of control in return.
---