An already difficult off-season has become much tougher for Blue Jays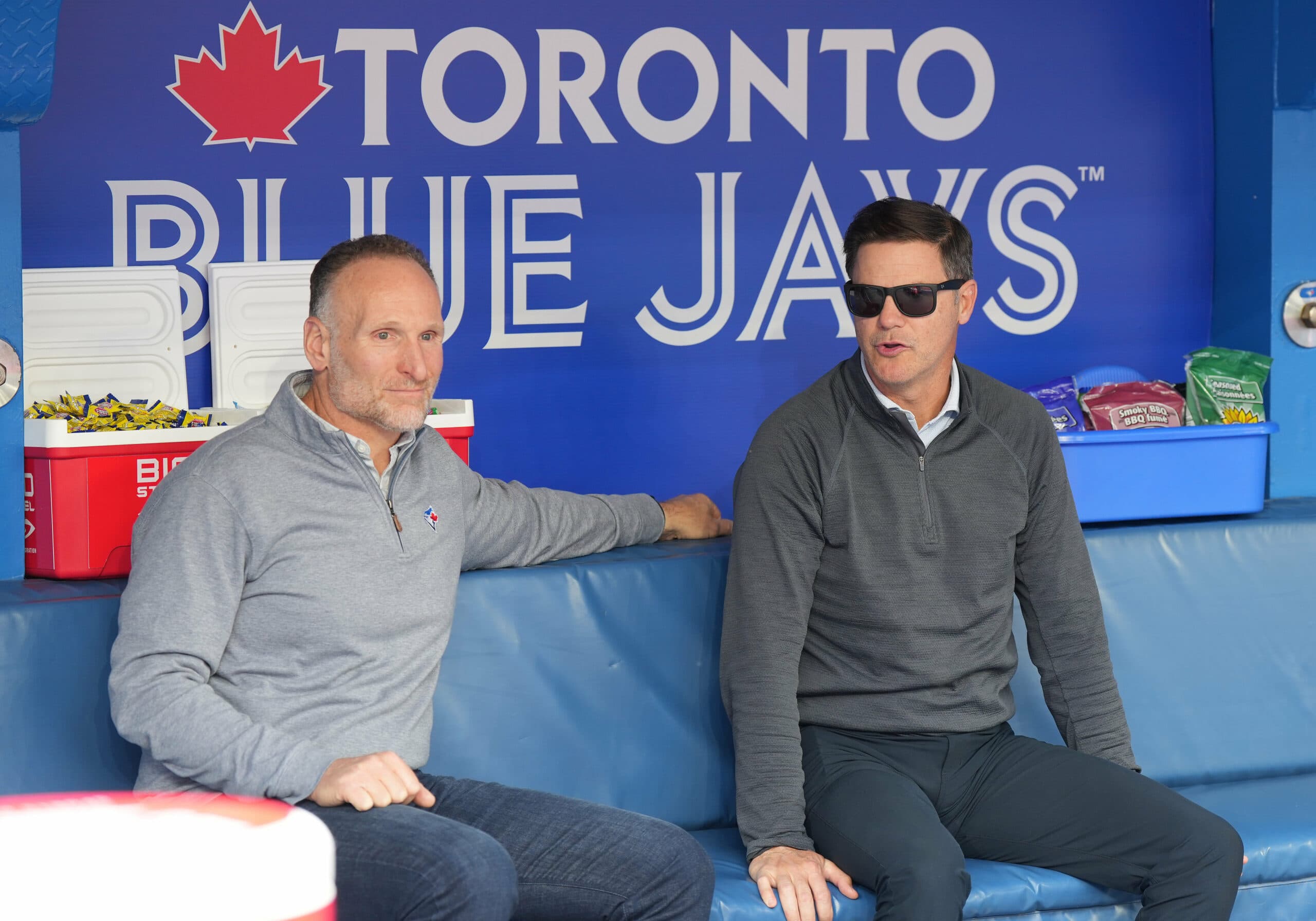 Photo credit:Nick Turchiaro-USA TODAY Sports
The 2023 Toronto Blue Jays don't like to make things easy on themselves, do they? Whether it's the regular season, playoffs or general manager Ross Atkins' end-of-season press conference, this team has repeatedly gotten in its own way over the last six-plus months.
And that's not about to help them proceed through a rather complicated and critical off-season.
First and foremost, one of the most pressing items on the agenda will be Toronto's upcoming free agents – a group headlined by Matt Chapman, Jordan Hicks, Brandon Belt, Kevin Kiermaier and Hyun Jin Ryu. Plus, management must decide on Whit Merrifield ($18 million mutual option) and Chad Green (three-year club option).
A coaching vacancy must also be addressed this winter, with third-base coach Luis Rivera retiring following 14 seasons with the Blue Jays organization – 13 of which were spent with the big-league staff. Rivera's departure may not be the only alteration to manager John Schneider's personnel for 2024, as a wide-sweeping reflection is required after yet another disappointing playoff exit.
Since one of the primary reasons for that was the club's underperforming offence, which also plagued them throughout the regular season, much of that focus will likely centre around the hitting department, led by Guillermo Martinez. But others like assistant hitting coach Hunter Mense, hitting strategist Dave Hudgens and those in the analytics room should probably be under the microscope, too.
Credit: Dan Hamilton-USA TODAY Sports
There has to be accountability – an attribute this franchise has preached since Schneider took over as interim manager for Charlie Montoyo in July 2022 – for a supposed potent lineup that endured underwhelming performances from several key contributors, including George Springer, Vladimir Guerrero Jr., Alejandro Kirk, Daulton Varsho and Chapman, who was baseball's top hitter in the opening month before falling dormant the rest of the way.
Along with maximizing that group's potential more effectively, another off-season priority will include
adding more thump
to an offence that ranked 13th in SLG (.417), 16th in home runs (188) and 18th in ISO (.161) in the majors this past season.
But that likely won't be easy to accomplish amidst a weak free-agent class for position players beyond two-way superstar Shohei Ohtani and 2019 NL MVP Cody Bellinger. And it's not like Toronto's front office has a surplus of catchers to dangle in trade discussions like they did last winter.
No matter how you slice it, the Blue Jays will have their work cut out for them this off-season. These hurdles, however, seem like a tiny drop in the bucket compared to the floodgates Atkins opened with his deflecting comments over the Canadian Thanksgiving long weekend, which failed to piece together the organization's fractured culture.
If anything, they made things 100 times worse.
Schneider's decision to pull José Berríos in the fourth inning of Game 2 of the wild-card series against the Minnesota Twins backfired horribly. It wasn't the sole reason Toronto was swept out of the post-season for the third time in four seasons, but it certainly didn't help. Nor did it when Atkins came to his own defence, rather than his manager's, essentially putting his hands up and saying, "I didn't do it."
Atkins could've attempted to extinguish the fire that has engulfed the club's coaching staff over the controversial pitching change. But he didn't. Instead, his transparent responses kept the spotlight firmly on Schneider while dismissing any possibility of management influencing the final decision.
"There was not an influence from the [front] office that factored into that, other than maybe that it was an organizational strategy that had been communicated to players. When I say organizational, I'm including players, many players, over the course of the days prior to that strategy," Atkins said of whether Berríos' early hook was impacted by the front office.
The Blue Jays GM reiterated multiple times he wasn't involved in the pre-game strategy meetings ahead of Game 2. He failed to mention, however, that a front-office member is typically in attendance for those conversations, as Sportsnet
Shi Davidi noted
. That, of course, could've played into the call to bring in Yusei Kikuchi from the 'pen for the lefty-lefty matchup.
Nevertheless, Atkins shifting the blame away from himself was far more damaging, as he could've easily stuck up for his skipper, whom he extended to a three-year contract extension that includes a club option for 2026 almost a year ago.
It wasn't the explanation this fan base wanted. Nor was it one they deserved. All anyone was hoping for was accountability. Accountability for the costly mistake in an elimination game. Accountability for wasting a talent-riched roster for a third straight season.
Instead, they heard from a frustrated general manager, who passed the buck down the line to his subordinates after a year full of squandered opportunities. All eyes will be squarely focused on Toronto's next chance to defuse this ugly situation, which will come when team president and CEO Mark Shapiro speaks to the media on Thursday.
But if it ends up being anything like Atkins' latest debacle, a talented list of impending free agents and a flawed offence will likely be the least of the organization's concerns this off-season.
---