An early look at the 40-man roster decisions the Blue Jays have coming up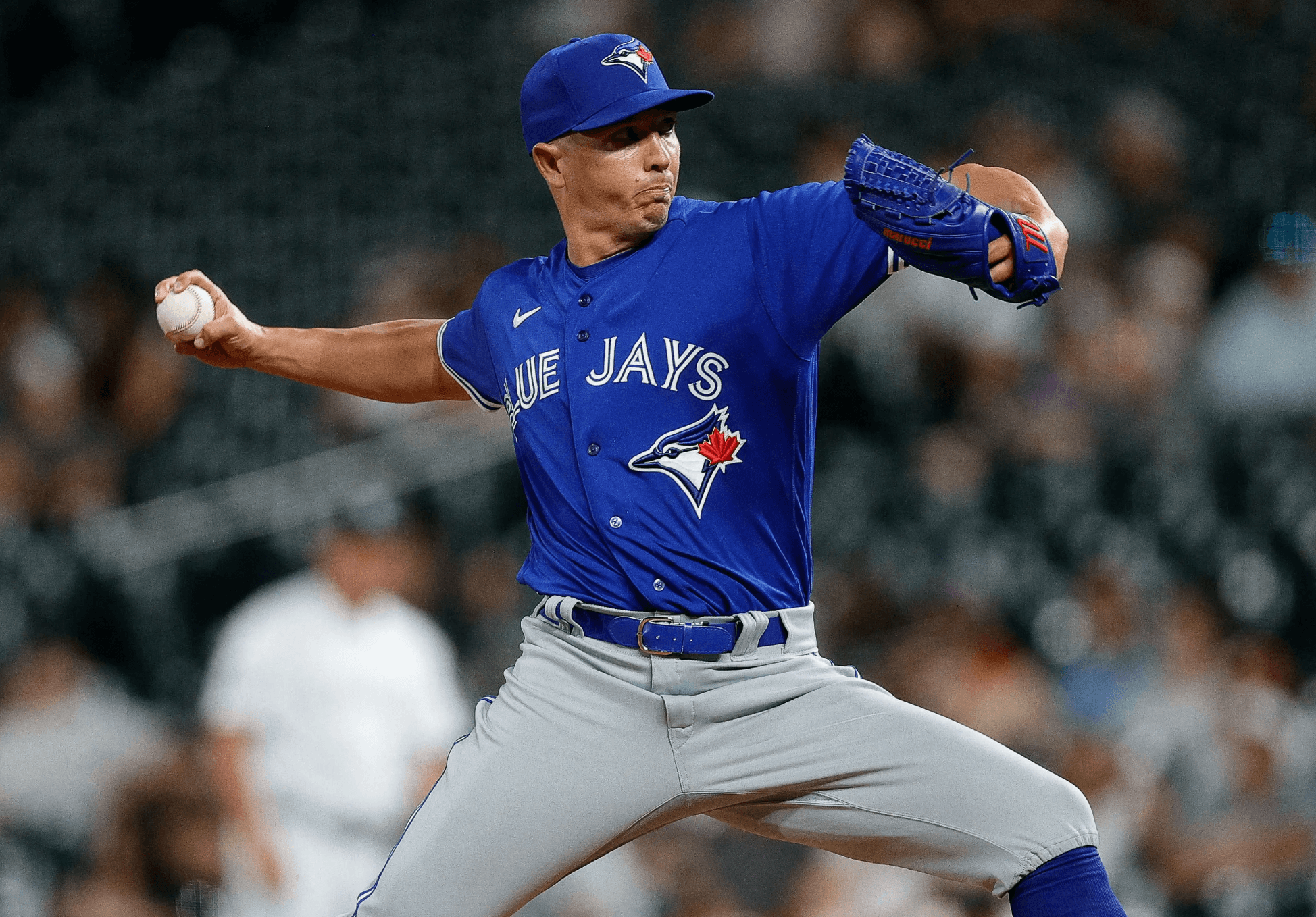 With the Texas Rangers the newly minted World Series champions, one of the most exciting times of the year is officially upon us — the offseason.
Free agent signings, trades, the Rule 5 Draft, the Winter Meetings, all of these are currently in motion, with each team looking to find a way to put a World Series-winning club together for next season.
Considering the 2023 ended in disappointment for the Blue Jays, general manager Ross Atkins is likely on the hot seat in order to create a team that can win a postseason game for the first time since 2016. Each year that passes toward Bo Bichette and Vladimir Guerrero Jr.'s free agent walk year (2025/2026) is a lost cause given the rebuild was put together for this core to succeed, supplemented by key free agent signings in George Springer, Kevin Gausman, and Chris Bassitt in recent memory.
With all this in mind, let's take a quick look at the Blue Jays roster situation with free agency in its infancy this winter and how things could shake up on the roster front.
Looking at the Blue Jays "options"
The first order of business in the offseason is free agency and decisions regarding any players with options for the Blue Jays.
Five players from the 2023 roster are free agent eligible: Hyun Jin Ryu, Matt Chapman, Brandon Belt, Kevin Kiermaier, and Jordan Hicks, who was acquired at the trade deadline earlier this year. Of the group, Chapman is likely the only player who will receive a qualifying offer (
worth just over $20 million
) and in a weak free-agent class outside of Shohei Ohtani, it is unlikely he will accept it.
On top of the free agents heading out the door, Chad Green has options that the Jays will need to make a decision on over the next few days with free agency now in full swing. Merrifield had his $18 million mutual option declined, making the utility player a free agent as well. Green, on the other hand, has multiple layers to his options, which starts with the Jays deciding on whether to exercise the first option at 3yr/$27 million. Should they decline, Green has the ability to pick up a 1yr/$6.5 million option. Should he decline that option as well, the Jays have a choice to pick up a 2yr/$21 million option as the last layer. Should they decline this, Green will also enter free agency.
Although these players are technically free agents, they cannot sign with a new club just yet, as there is a five-day negotiating window for former clubs and players to work out a deal. This five-day period also includes the timeframe on when the Blue Jays need to have their decisions in for Green and his option(s).
November 6th is when the Jays will have to make a decision regarding qualifying offers as well, with any offered players needing to have their decision to accept/reject the offer in by November 14th.
The 60-day IL
Three players from the 40-man roster finished the year on the 60-day IL – Adam Cimber, Otto López, and Hagen Danner. All three are slated to return in 2024 and none should require some additional time on the IL to start next season but all three will require a roster spot, as the IL doesn't exist in the offseason (at least in the same capacity). Throughout the year, teams can use the 60-day IL to add another player to the 40-man until the injured player is healthy enough to return but that stops in the offseason, so these three will need some spots.
That's not to say those spots are guaranteed, as the Jays can outright or non-tender who they choose once they are added back but it's worth noting with the start of the offseason.
Blue Jays that are arbitration-eligible
The Blue Jays have
13 players eligible for arbitration
, led by Guerrero Jr., who is projected to earn $20.4 million in his third go-round. Other position players include Danny Jansen, Cavan Biggio, Santiago Espinal, Daulton Varsho and Alejandro Kirk, while pitchers Cimber, Trevor Richards, Tim Mayza, Erik Swanson, Jordan Romano, Genesis Cabrera, and Nate Pearson will also be arbitration eligible.
Looking at the list, most appear to be locked for contract offers other than Richards and Cimber. The Jays could be out on Richards and/or Cimber heading into next season and potentially use an internal option or add another arm in free agency but there is a chance both could return or both could be free agents this winter. To be determined.
It will also be interesting to see if the Jays will look to lock down extensions for some key players like Guerrero Jr. or Romano, as the Jays don't have any of their core homegrown players locked down past arbitration. Toronto was able to make a bridge deal with Bichette to avoid arbitration last winter but he too will still be free agent eligible after the 2025 season.
The deadline for pre-arbitration and arbitration contract tendering is November 17th.
The Rule 5 Draft
On November 14th, the Blue Jays and the rest of the MLB will need to have any roster additions completed when it comes to protecting prospects from the Rule 5 Draft, which is slated for December 6th. Players signed 18 or younger need to be added within five seasons, while those signed 19 or older (college) need to be added within four seasons.
Looking at the Blue Jays
organization chart via FanGraphs
, some potential Rule 5 picks that may require protecting include C/OF Zach Britton, 1B Rainer Nunez, INF Tanner Morris, 2B Miguel Hiraldo, INF Alex De Jesus, OF Rafael Lantigua, OF Will Robertson, RHP Paxton Schultz, LHP Jimmy Robbins, LHP Adam Macko, and RHP CJ Van Eyk.
Early predictions for the Blue Jays 40-man roster in free agency
With the five free agents off the
40-man
(although Brandon Belt is still currently listed), the 40-man roster sits at 38 players, which includes the three from the 60-day IL who will be added back and Green's option.
Assuming the Blue Jays non-tender at least of Richards or Cimber and all of the free agents sign elsewhere (including Merrifield), that number drops down to 36 with just a few spots available for protecting players from the Rule 5 Draft and the free agent window. This also assumes that anybody who is pre-arbitration eligible gets offered a contract as well, which could add one or two spots if the front office decides to let a player or two head to free agency, although there aren't any glaring candidates currently on the Jays roster.
That roster spot total could change should the Blue Jays trade someone from the 40-man like Espinal or if they decide to DFA a player or two (López, Wes Parsons, and Nathan Lukes could all see this fate) to create additional room while trying not to lose any of the players via waivers.
Overall, right out of the gate, the Blue Jays will only have a few spots to play with when it comes to protecting players from the Rule 5 Draft and adding anybody via free agency, which will likely make for some tough roster decisions later this winter.
---