Another starting pitcher is off the market, as the San Francisco Giants sign Sean Manaea, plus what it could mean for the Carlos Rodón sweepstakes
Photo credit:Mike Stobe/Getty Images
Well, writing two of these articles in less than two days isn't what I wanted to do, but here I am.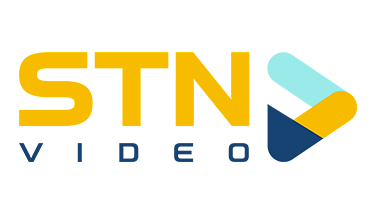 According to Jon Heyman, the San Francisco Giants have signed left-handed pitcher Sean Manaea to a two-year, $25,000,000 with an opt-out.
The Blue Jays were never linked to the 30-year-old lefty, but he was an interesting name for a bounce-back season. Manaea struggled in 2022, posting a 4.96 ERA and 4.53 FIP in 158 innings pitched with the Padres. He had an average K% of 23.2% and a 7.5 BB%.
However, Manaea has solid career totals, owning a 4.06 ERA and 4.07 FIP in 885 innings pitched. His 2022 K% actually surpassed his career 21.6 K%, but his 2022 BB% was higher than his career 6.2 BB%.
Again, the Jays were never connected to Manaea, and it seemed unlikely they'd want to sign a bounce-back candidate when they already employ Yusei Kikuchi and Mitch White on the 2023 roster. However, there may be some alternative ramifications.
Another potential ramification:
The Giants were (and may still be) a front-runner to sign
Carlos Rodón. With the signing of a different left-handed pitcher, have they given up the chase? It wouldn't be a bad thing… except that the Yankees are seen as the other front-runner to sign Rodón. The Cardinals have also appeared as a mystery team, so that's something.
I don't think you need me to tell you that if the Yankees sign Rodón, that puts a wrench in the plans of the Jays to win the American League East in 2023, as Rodón is a really, really, really good pitcher.
Last season, the lefty had a 2.88 ERA and 2.25 FIP in 178 innings pitched. He had an insane 33.4 K% while keeping his BB% to a relatively low 7.3%. 
Rodón
2021 was even better, where he had a 2.37 ERA and 2.65 FIP in 132.2 innings pitched. He had a 34.6 K% and a 6.7 BB%, but the Chicago White Sox decided not to extend a qualifying offer for whatever reason.
What this means:
So while the Jays may not have been linked to Manaea, it does suck to see them miss out on another free agent, even if he isn't a top calibre one. This could also have even more ramifications, which would really screw up the Jays' day if
Rodón heads over to the rival New York Yankees.
I guess we'll just have to see.
As always, you can follow me on Twitter and Instagram @Brennan_L_D. Why is this being broken at 1:30 AM EST? That's still fairly late in San Francisco.
---