Blue Jays can't complete sweep as A's win series finale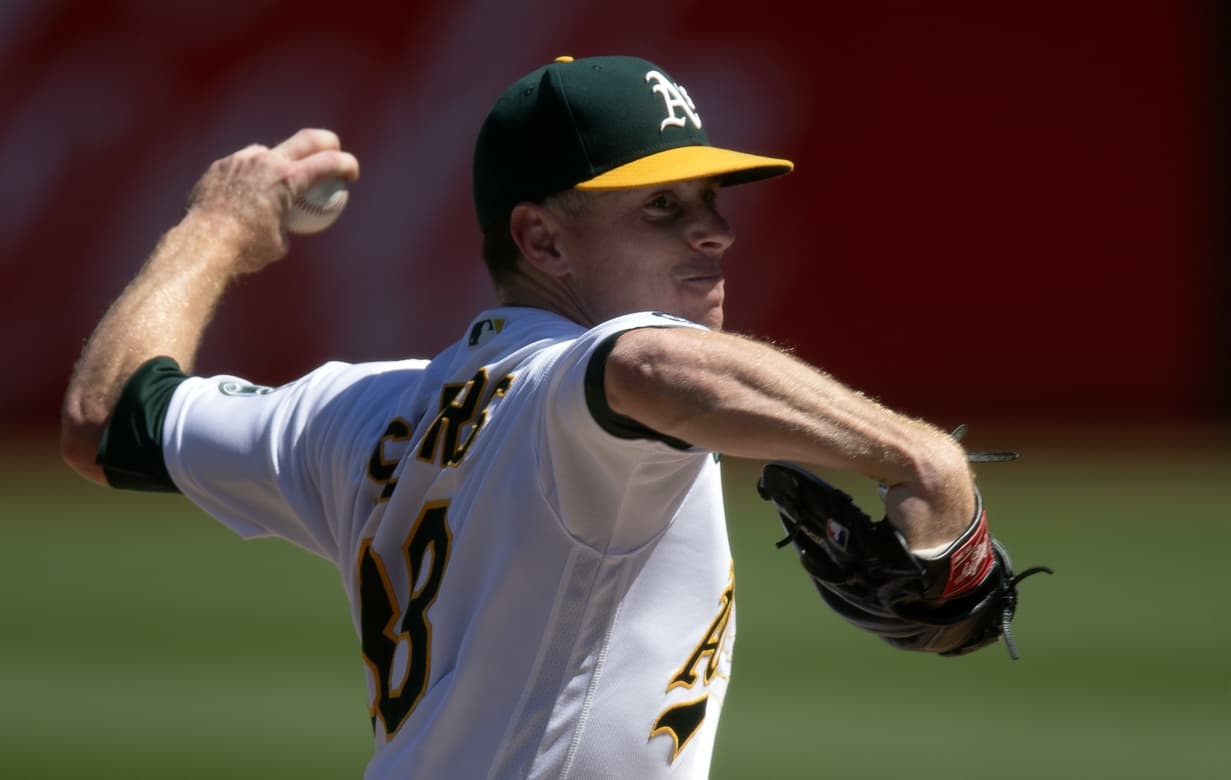 Photo credit:© D. Ross Cameron-USA TODAY Sports
Two out of three ain't bad… Unless you're facing a team on track to lose 110 games.
The Blue Jays had an opportunity to leave Oakland with a sweep on Wednesday but the A's pulled off a 5-2 win to salvage the three-game series.
Things worth mentioning…
Hyun Jin Ryu got the start for the Blue Jays and allowed only two earned runs over five innings of work. He struck out five batters and didn't walk anybody and both of the runs came on a two-run homer in the fourth inning from catcher Carlos Perez.
After Ryu came out of the game, Trevor Richards came in and surrendered a three-run home run to former Blue Jay Kevin Smith that just barely managed to scrape over the wall. Smith, of course, was one of the players who was traded to Oakland when the Blue Jays acquired Matt Chapman.
There's an argument to be made that the Blue Jays should have let Ryu go longer considering he had thrown 77 pitches after five innings of work but this is also a 36-year-old pitcher who just missed a year to Tommy John surgery. Ryu has gone exactly five innings in six of the seven starts he's made since coming off of the Injured List, with the one exception being the game in Cleveland where he got injured fielding a ground ball.
The bats were nowhere to be found in this game. Ernie Clement cashed in Cavan Biggio in the second inning and Davis Schneider hit a solo bomb in the eighth but this was yet another instance of the Blue Jays being shut down by a pitcher they should hit. JP Sears came into the game with a 4.60 ERA this season and he allowed only one run over five innings of work. The Schneider dinger was the only damage Oakland's bullpen gave up in four innings of work.
---