Blue Jays celebrate playoff clinch with 9-0 pounding of the Red Sox
Photo credit:© John E. Sokolowski-USA TODAY Sports
While it was great that the Blue Jays clinched a playoff spot, it certainly didn't feel like it considering that their "clinching game" was in the hands of the Baltimore Orioles on an off day for Toronto. The only move that would've made it better is if they opened up their series with the Red Sox on Friday night with a dominant win.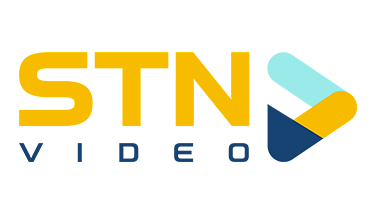 With Alek Manoah on the mound and three home runs from Blue Jays batters, Toronto smoked the Red Sox 9-0. Manoah threw six shutout innings and only allowed two hits – one being an infield single, and the other a broken bat single. With that outing, Manoah's ERA is down to 2.24, fourth amongst all qualified MLB pitchers.
The Blue Jays, who announced before the game that they would have their clinching celebration tonight, had lined Manoah up to pitch the final game of the season if that game had implications on the possibility of hosting their Wild Card series. With tonight's win, the odds of Toronto hosting that series got even better, so it'd be nice if they could simply rest Manoah until Game 1, and maybe use Yusei Kikuchi to start Game 162.
Speaking of Kikuchi, he earned his first career save, pitching the final three innings of tonight's game. He recorded five strikeouts versus only one walk and one hit in what was his best relief outing as a Blue Jay. Amidst the season he has had, it was just a good feeling watching him cruise through the Red Sox order.
Now for the offense. All nine starters recorded a hit, including Raimel Tapia and Whit Merrifield posting multi-hit games. Merrifield, who has been on a heater for the last couple weeks, had four stellar at-bats tongith, going 3-for-3 with two singles, a double, and a sac fly.
Bo Bichette also went 2-for-4, breaking a franchise record for most hits in a month.
Toronto led 2-0 after two innings, scoring runs by productive outs (Merrifield's sac fly and an Alejandro Kirk RBI groundout). Vladimir Guerrero Jr. didn't want to join the "productive out" game, as he smashed a 2-run home run 447 feet into the second deck off of Nick Pivetta. Fans may remember that Guerrero and Pivetta caused the benches to clear back in June after he drilled Kirk with a pitch. It was refreshing to see Guerrero get the last laugh in a huge way.
Tapia and George Springer added home runs in the 6th, a solo home run and a three-run shot, respectively, to sink Boston for good. Toronto outhit the Red Sox 13-2, and played a clean game committing no errors.
Ross Stripling goes for the series win tomorrow, with Boston's young and talented righty Bryan Bello serving as his opposition. Now, it's time for celebration! If you'll excuse me, I'm going to get back to watching these guys pop the champagne and pour booze over Hazel Mae as she makes her way throughout the locker room for interviews.
---