Blue Jays clinch home-field advantage in the wild-card series as Seattle loses to Detroit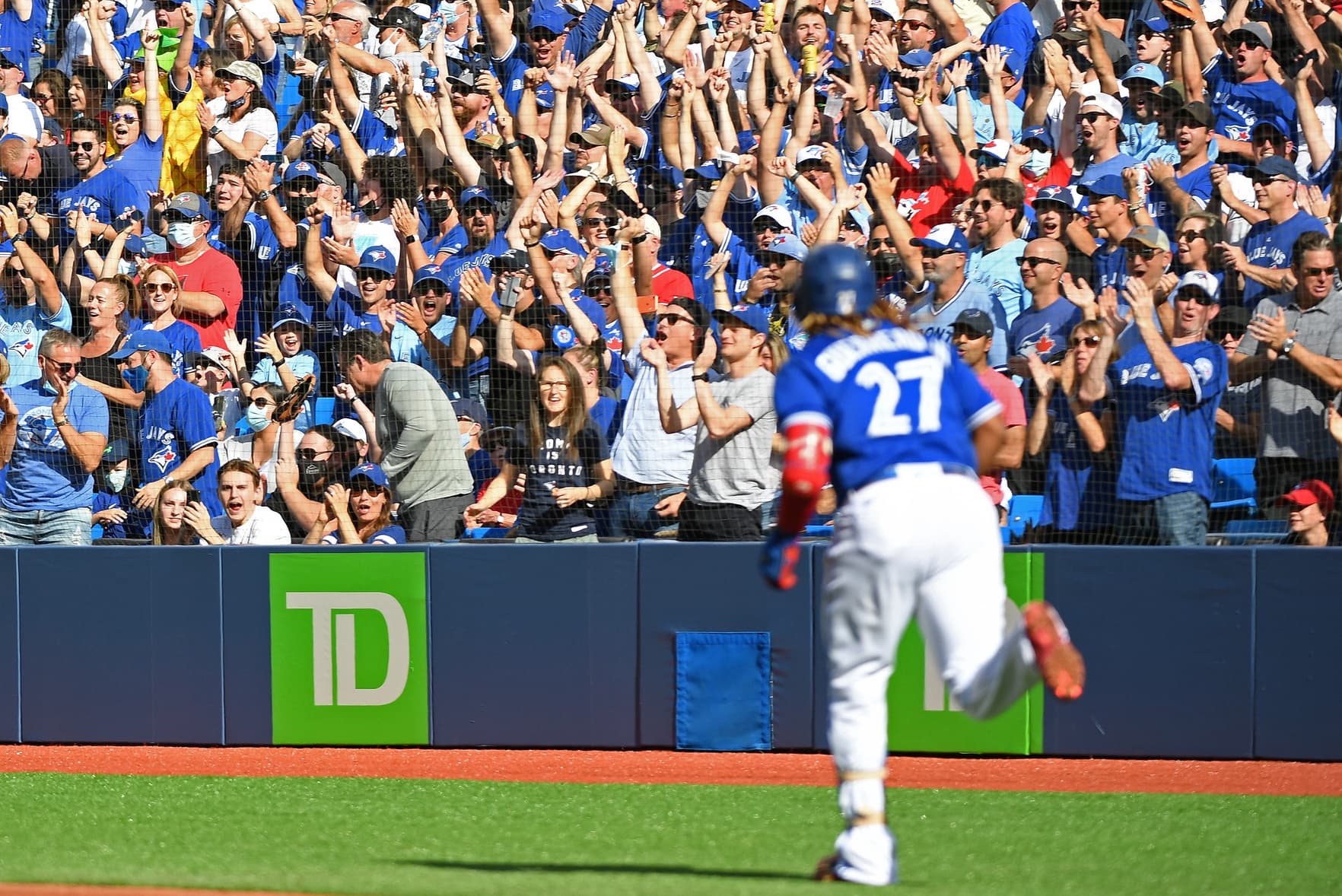 Photo credit:Dan Hamilton-USA TODAY Sports
Playoff baseball is returning to Toronto.
The Blue Jays came into play on Monday with their magic number for clinching the top wild-card spot in the American League down to two. A 5-1 win over the Baltimore Orioles pushed that number to one and then the Blue Jays clinched as the Seattle Mariners lost by a score of 4-3 to the Detroit Tigers.
With home-field advantage locked up, the Blue Jays can now take it easy during their final two games of the season in Baltimore and give their regular players some time to rest. Mitch White is lined up to start against the O's on Tuesday and Wednesday's game is listed as TBA, though Yusei Kikuchi seems to be the likely candidate to start.
The only thing left to determine is who the Blue Jays will be hosting this weekend. The Tampa Bay Rays also lost on Monday so they remain a game-and-a-half back of the Mariners in the standings. Seattle has three more games left against the Tigers, including a doubleheader on Tuesday, while the Rays have two games left against the Boston Red Sox. Tampa also owns the tiebreaker between the two teams based on head-to-head record.
This weekend's wild-card series will be Toronto's first taste of playoff baseball at home since 2016 when the team lost to Cleveland in the American League Championship Series.
---