GDB 129.0: Blue Jays enter 15-game stretch against opponents with sub-.500 records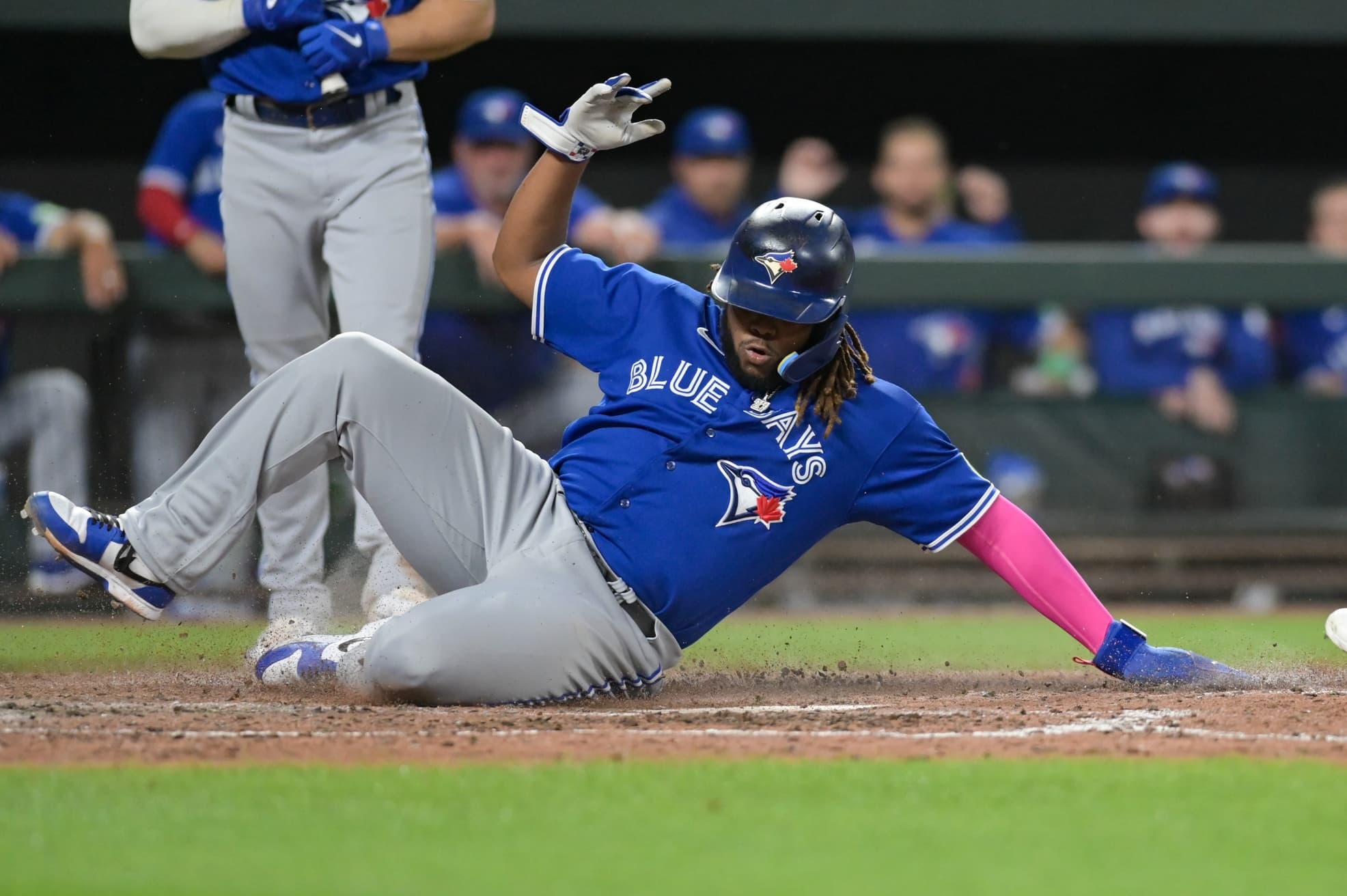 Photo credit:© Tommy Gilligan-USA TODAY Sports
It's time for the Toronto Blue Jays to string some wins together.
The team owns a 70-58 record following this week's series loss to the Baltimore Orioles. They're well out of the race for the American League East and are a game-and-a-half back of both the Seattle Mariners and the Houston Astros for the last two wild-card positions.
Among the most frustrating aspects of Toronto's season has been the team's inability to go on a winning streak. Their longest streak is six wins, which came all the way back during their high-flying month of April. Since then, the most wins they've managed in a row is four.
That should change in the next two weeks. If it doesn't, the team likely won't control its own destiny when it comes to making the playoffs.
The Blue Jays are kicking off a 15-game stretch this weekend in which they'll face teams with losing records. They'll host the Cleveland Guardians and Washington Nationals, after that, they'll head out west to play the Colorado Rockies and Oakland Athletics, and then they'll return to Toronto to play the Kansas City Royals.
Cleveland is the strongest team of the bunch with a 60-68 record, though there's also an argument to be made in favour of the 59-69 Nationals, a team loaded with young guys playing for jobs next season. Oakland, Kansas City, and Colorado have the most losses in Major League Baseball.
From a scoreboard-watching perspective, the Seattle Mariners and Houston Astros both also have light schedules, while the Texas Rangers, who have suddenly lost seven games in a row, have a tougher hand. The Blue Jays will host the Rangers for a four-game set in September and that series could have major implications in the standings if Texas falls behind Seattle or Houston in their division.
"We've got to go home ready to win," manager John Schneider said. "Starting tomorrow, we've got to be aggressive, we've got to be on the attack, we've got to have good at-bats. Our pitching has been really good, but it's just (about) putting everything together.
"There's no time to wait at all, we've got to do it right f****** now."
---
First pitch: 7:07 p.m EST — Sportsnet, Sportsnet 650.
Toronto Blue Jays: 70-58, 9.5 GB, 1.5 WCGB, +56 DIFF.
Cleveland Guardians: 60-68, 6.0 GB, 11.5 WCGB, -11 DIFF.
Moneyline: TOR -167; CLE +142.
*Odds at the time of publishing. Odds subject to change.
Starting pitchers:
TOR: Chris Bassitt RHP – 12-6, 26 GS, 151.2 IP. 3.92 ERA, 107 ERA+, 4.54 FIP, 1.213 WHIP, 2.9 BB/9, 8.5 SO/9.
CLE: Tanner Bibee RHP – 9-3, 20 GS, 1132 IP. 3.01 ERA, 137 ERA+, 3.63 FIP, 1.205 WHIP, 2.9 BB/9, 8.9 SO/9.
Lineups: 
Need to bide the time until first pitch?
Tune into the latest edition of Blue Jays Nation Radio as the crew talks about the Jays' latest series against the Baltimore Orioles.
---