Blue Jays in the Arizona Fall League Update: Ricky Tiedemann, C.J. Van Eyk, and Damiano Palmegiani are thriving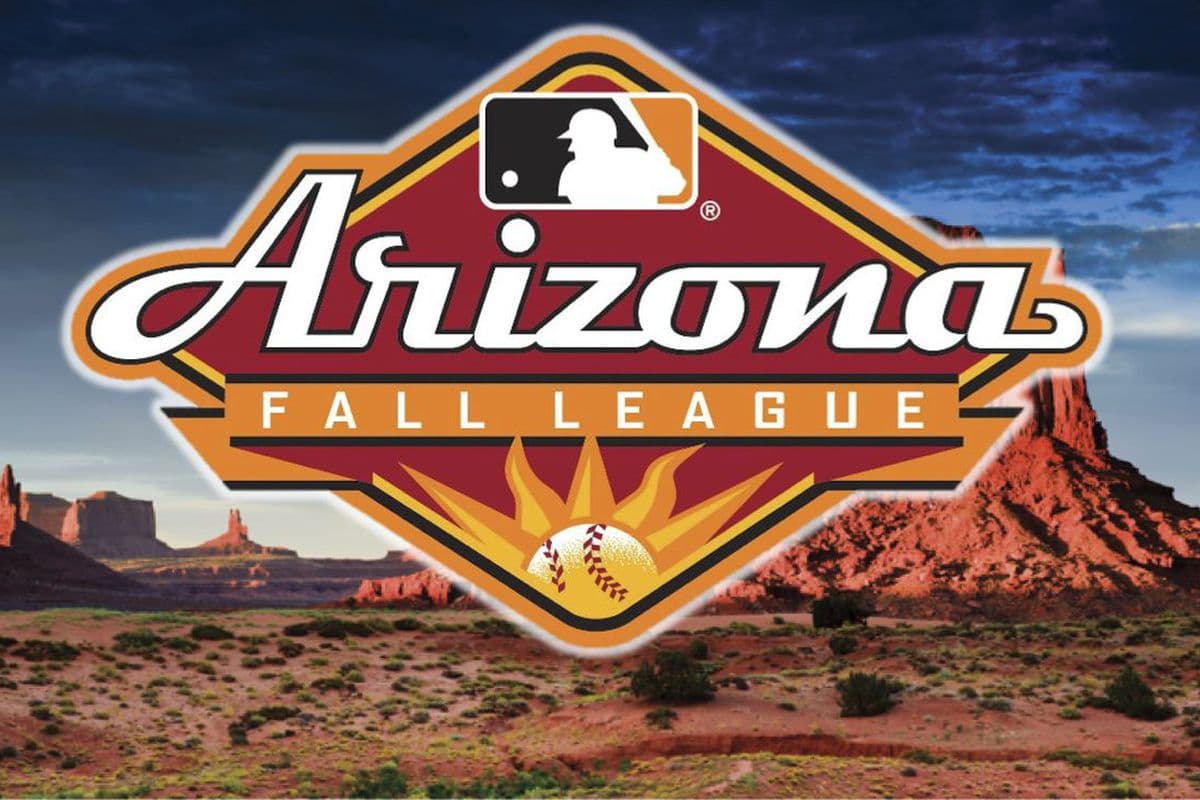 While the Diamondbacks are playing in a thrilling National League Championship Series, there's also prospect ball going on in Arizona so that fans of teams who didn't do anything in the post-season can have something to pay attention to.
The Blue Jays have a handful of interesting prospects who are playing for the Surprise Saguaros in the Arizona Fall League. Here are some performances that have stood out recently…
Ricky Tiedemann regains AFL strikeout lead
The top pitching prospect in the Blue Jays organization had a frustrating 2023 season that was marred by injury but he's making up for lost time in the fall. Tiedemann has made four starts for the Saguaros and has a 2.50 ERA across 18 innings pitched. His 23 strikeouts are the most of any pitcher in the AFL, two up on Cleveland Guardians prospect Ryan Webb.
C.J. Van Eyk ranks second in ERA among all pitchers
Another Blue Jay who's doing well coming off of an injury is righty C.J. Van Eyk, the team's second-round pick from the 2020 draft. Van Eyk posted a 5.83 ERA for High-A Vancouver in 2021 and then missed all of 2022 after undergoing Tommy John surgery. He made a handful of starts in 2023 with Low-A Dunedin and Double-A New Hampshire and put up a 3.67 ERA over 34 1/3 innings.
So far in the fall, Van Eyk has been nearly untouchable. He's made four starts and has only allowed one earned run, good for a 0.79 ERA that ranks second in the AFL. Will this performance be enough for the Blue Jays to add Van Eyk to the 40-man roster ahead of the Rule 5 Draft this winter?
Damiano Palmegiani continues to mash
There's been plenty of talk about Addison Barger or Orelvis Martinez filling Matt Chapman's spot at third base next season if the veteran leaves in free agency, but what about Damiano Palmegiani?
The versatile righty hit 23 home runs between Double-A and Triple-A this season over 557 plate appearances and he has three so far in fall league play. The 23-year-old is slashing a .289/.410/.556 line over 61 trips to the plate. He'll be eligible for the Rule 5 next winter.
---