Blue Jays Minor League Report: The Buffalo Bisons are on fire, the Vancouver Canadians' magical season, and more!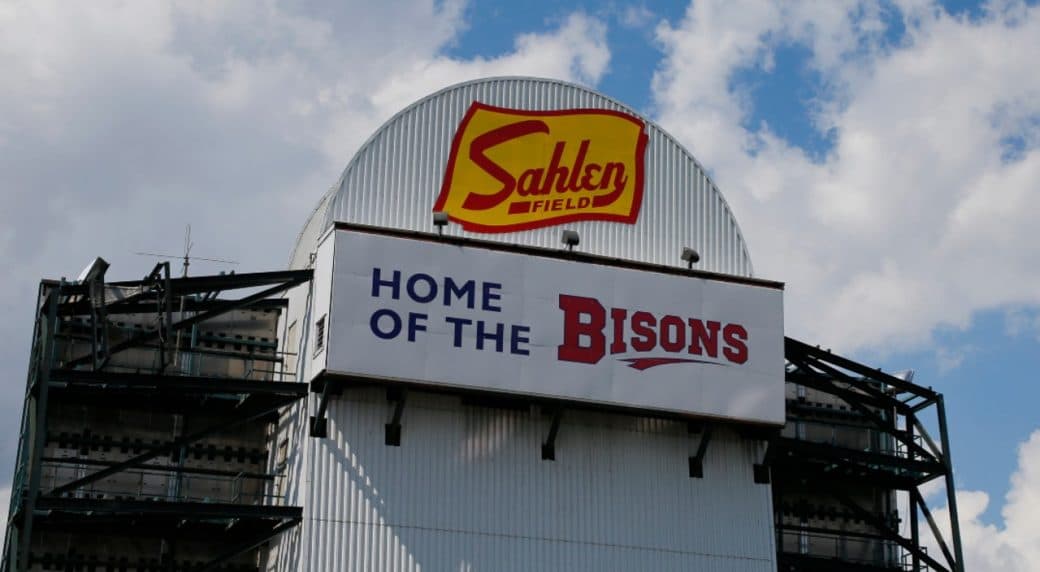 It's the beginning of the Blue Jays Minor League Report 4.0!
Once again, we'll look at each of the games played the night before, but focus on the team's performance, as well as some standouts from the games.
Triple A:
The Buffalo Bisons beat the Scranton Wilkes-Barre RailRiders 3-1, bringing their overall record to 47-49 and their second-half record to 13-8, 0.5 games behind the Worcester Red Sox.
Addison Barger hit his fifth home run of the season, and he looks much better after coming off the injured list. Spencer Horwitz went 2-4 with an RBI and also hit his 20th double of the season. He's now slashing .322/.433/.469 with seven homers in 358 plate appearances for a 131 wRC+. 70-grade hitter. 
Zach Thompson had another good start, going
6 IP, 3 H, 1 ER, 3 BB, 3 K.
He's really settled in.
Double A:
The New Hampshire Fisher Cats defeated the Hartford Yard Goats 11-8, bringing their overall record to 42-46, and their season record to 7-13. They had a solid first half, but already sit seven games behind the first-place team.
Trevor Schwecke went 3-4 with a walk, a strikeout, and an RBI. Damiano Palmegiani hit his 18th double and went 2-5 with two RBIs. Rainer Nuñez has been playing much better as of late, as he went 1-3 with a walk and his third double. 
Alan Roden has been tearing up Double-A, as he went 1-4 with an RBI. Adam Kloffenstein had another solid start, finishing the night going
5 IP, 6 H, 2 ER, 0 BB, 6 K.
I've liked what I've seen from him.
High-A:
The Vancouver Canadians are having a magical season in 2023. After winning the first half, their overall record now sits at 56-34, with an 18-7 record in the second half. On Tuesday night, they were no-hit for 11 innings, before
finally
getting a hit, and then a second one to walk off the Everett Aqua Sox to win 2-1.
Michael Turconi had one of the two hits and wouldn't you know it, the hit was a walk-off single. Devonte Brown had the other hit to break up the no-hitter. Both of these guys took a walk as well, as well as Kekai Rios.
Abdiel Mendoza is an intriguing name in the system, as he was picked up as a minor league rule 5 pick. On Tuesday, he went
5 IP, 2 H, 0 ER, 0 BB, 8 K.
The 24-year-old's ERA now sits at 3.31, and his FIP at 3.98 in 51.2 innings pitched.
Single-A:
The Dunedin Blue Jays defeated the Tampa Tarpons 5-1, bringing their overall record to 5-1, and their second-half record to 10-15, the worst record in the Florida State League West.
Jeffrey Wehler was signed as a minor league free agent in June but has done well in Single-A. Of course, he's 24 years old which is significantly older than the average position player at the level, but two homers on Tuesday gave him the highest wRC+ out of any minor league in the system with 100+ plate appearances. You'd have to imagine he'll be in Vancouver soon.
Roque Salinas had a good game as well, going 3-4 bringing his batting average to .213. Tucker Toman, Manuel Beltre, Peyton Williams, Rikelbin De Castro, and Nicolas Deschamps also had hits, with the former having two singles.
Chad Green also made his second rehab appearance, going
1 IP, 1 H, 0 ER, 0 BB, 1 K.
Yondrei Rojas is a pitcher who has intrigued me for a while now, and he went
4 IP, 4 H, 1 ER, 0 BB, 4 K.
Despite his 5'10", 180 lbs frame, he touched 94 mph and generated eight whiffs.
FCL Jays:
The FCL Jays were the only minor league team in the system to suffer a loss on Tuesday, bringing their season record to 10-23.
Victor Arias hit his fourth homer of the season and is now slashing .214/.385/.471 in 91 plate appearances for a 123 wRC+. In his three seasons in the organization, his lowest wRC+ is 115. It's worth keeping an eye on the 19-year-old outfielder.
There wasn't much else in terms of offence, but Cesar Ayala had a solid start, going
5 IP, 6 H, 1 ER, 2 BB, 4 K.
Winder Garcia is on a rehab assignment, and he went
2 IP, 1 H, 0 ER, 0 BB, 1 K
.
DSL Jays:
Unlike their stateside counterpart, the DSL Jays had a lot more success on Tuesday, beating the DSL White Sox 10-4, bringing their record to 20-15.
Daniel Pérez hit his fourth homer of the season, going 2-5 with a strikeout and three RBIs. The 21-year-old first baseman is now slashing .292/.420/.462 in 133 plate appearances for a 135 wRC+. He may spend the entire season in the DSL, but expect him to move quickly up the minor league ladder next season.
Enmanuel Bonilla has played 32 games, and has only failed to reach base once. On Tuesday, he went 1-4 with a walk and an RBI, good stuff from the Jays' top 2023 international free-agent signing. Maykel Minoso is another player who has impressed me, and he went 2-5 with his sixth double and three RBIs. David Guzmán went 3-4 with a walk and three singles.
In terms of pitching, Sann Omosako finished with a line of
4 IP, 2 H, 0 ER, 1 BB, and 3 Ks.
The 17-year-old Brazilian has a 2.08 ERA and a 3.39 FIP in 13 innings pitched, along with an 18.4 K% and a 4.1 BB%. The low walk rate is incredibly impressive for the DSL.
---
As always, you can follow me on Twitter and Instagram @Brennan_L_D.
---