Blue Jays News Dump: Gabriel Moreno moves up MLB's Top 100 list, Charlie Montoyo defends bullpen decisions, and more!
The Blue Jays won four of six games on their homestand but it never really felt as though they won either series.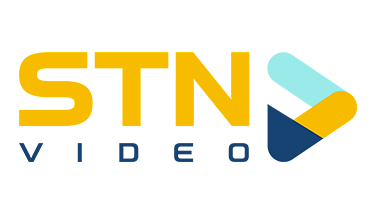 They won the first two games against both the Seattle Mariners and Cincinnati Reds and then came up short when they had a chance to sweep. The issue with not taking care of business against these teams is the schedule is again getting difficult and those "easy" wins were supposed to pad some possible impending losses.
The team is currently in St. Louis for a two-game set with the Cardinals, they'll then play four with the Angels in Anaheim, and then they'll host the Chicago White Sox and Minnesota Twins. These are all teams that either occupy a playoff spot or are in the mix for one.
In the first game of the series on Monday, the Blue Jays edged out a 3-1 lead in the top of the seventh inning thanks to back-to-back bases loaded walks from George Springer and Santiago Espinal. Immediately after that, Jose Berrios allowed a home run to make the score 3-2 and he then allowed a pair of singles. Adam Cimber came into the game and allowed a game-tying single but escaped the jam thanks to a double play.
The Blue Jays didn't score in the top half of the 10th so the Cardinals had a prime chance to walk things off in the bottom half of the inning.
David Phelps came in and threw a wild pitch that moved the ghost runner to third base but he then struck out the next two batters. Phelps then walked Tommy Edman, prompting Charlie Montoyo to bring Ryan Borucki into the game. Borucki walked Edmundo Sosa to load the bases and then Paul Goldschmidt did this…
I can see the logic in Montoyo bringing in Borucki, a lefty pitcher, to face Nolan Gorman, a lefty hitter, but the Cardinals predictably countered by bringing in a righty batter, Edmundo Sosa, to pinch hit. The egregious thing here is that Borucki was brought in for the lefty-on-lefty matchup but the hitter immediately after was Goldschmidt, a righty who crushes lefty pitching.
Montoyo probably would have been better off just leaving Phelps in to deal with Gorman as he had thrown only 17 pitches and struck out a pair of batters. The other move that would have made some sense would be to bring in Jordan Romano in a non-save-but-game-on-the-line situation.
After the game, Montoyo justified the decision by referencing a situation from earlier in the season…
The situation that Montoyo is referencing here is
April 24
when the Blue Jays got walked off by the Astros. Montoyo said the game was tied, but the Blue Jays were actually leading 7-6 after scoring their ghost runner in the top of the 10th, so Romano came in to pick up the save but unfortunately allowed a walk-off bomb to Jeremy Pena.
Misremembering that game isn't a big deal, but Montoyo's logic is flawed here because he's thinking about having Romano available to come in for a save situation that might not even happen. The old-school approach suggests always using your closer in save situations but modern baseball suggests bringing in your closer for the most pivotal situation late in a game. In this instance in St. Louis, it would have been after Phelps walked Edman and there was a runner on first and third in the bottom of the 10th.
I won't pile on Montoyo too much because I feel his bullpen management was been quite good this season and he's done a fair job navigating a difficult situation in which the team always seems to be in close games because the bats are still asleep. That said, it's worth pointing out just how flawed the logic is here.
In more positive news, MLB Pipeline updated its Top 100 list as former No. 1 overall picks Spencer Torkelson and Adley Ruschmann have graduated from prospect status. Gabriel Moreno, who started the season ranked as Pipeline's No. 7 prospect, has been bumped to No. 4…
Through 26 games with Triple-A Buffalo, Moreno has slashed a .347/.407/.459 line with eight doubles and one homer along with 19 strikeouts to nine walks. He also has a perfect fielding percentage and has thrown out nine of the 19 runners who have tried to steal on him.
Elsewhere on the list, Orelvis Martinez and Jordan Groshans have also jumped from No. 38 to No. 31 and No. 80 to No. 75 respectively.
---