Blue Jays News Dump: Teoscar compares injury to one from 2020, Ross Stripling to start on Friday, and more!
The injuries are quickly starting to pile up for the Blue Jays.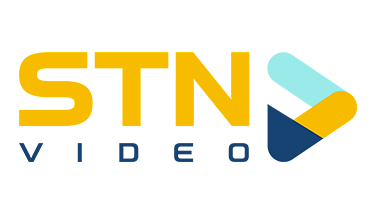 Danny Jansen went on the 10-day Injured List right before the start of the series in New York with an oblique injury and it looks like he'll be out for at least a few weeks. On Wednesday, Teoscar Hernandez took a massive swing at a Gerrit Cole pitch and came up favouring his side. He wound up leaving the game with what the Blue Jays called "left side discomfort."
The irony here is that the Blue Jays could really use Reese McGuire and Randal Grichuk right now, two players who were traded away prior to the season in order to give the team some more flexibility and different skillets.
We don't yet know how long Teoscar is going to be out, or if he is at all, but things aren't looking great. According to Arden Zwelling, Teoscar compared the sensation he's feeling right now is similar to the oblique injury that kept him out of action for a couple of weeks back in September of 2020.
Teoscar was putting together an MVP-calibre season in 2020, as he slashed a .308/.359/.637 line with 14 homers over 39 games before getting injured. After that, he slashed a .227/.277/.386 line over his final 11 games and then went 1-for-7 in the wild-card series against the Tampa Bay Rays.
The context of that injury is obviously different, as the Blue Jays were sprinting towards a playoff spot in a shortened season, so Teoscar came back much quicker than he presumably would for an injury suffered in April.
Losing Teoscar for any amount of time would certainly be an unfortunate blow. The Blue Jays have Raimel Tapia, Bradley Zimmer, and Cavan Biggio on the active roster who can all fill into his spot, but none of them offers the bat that Teoscar does. The best way to add a big bat from the minors would be to call up Gabriel Moreno to play in the absence of Jansen, which could help offset the loss in offence going from Teoscar to Tapia or Zimmer on a daily basis.
In other news, the Blue Jays will be starting Ross Stripling on Friday against the Oakland A's in order to give their starting rotation an extra day of rest.
It makes sense to do this now because Oakland is a fairly light-hitting team and the schedule ahead is pretty daunting. You obviously don't want to do a Stripling spot start in New York and you also don't want to do it when you hit the road to face the Red Sox or Astros.
It's unfortunate that Nate Pearson isn't available, as the plan surely would have been to piggyback him and Stripling as a spot start here. Instead, we'll likely see Trent Thornton come in after Stripling goes a few innings. If the two of them can go five innings and only allow two or three runs, that would be a big win.
An interesting Vladdy-related note here…
Vladdy's three-homer game on Wednesday put him in a position to either tie or break Fred McGriff's record of 73 homers through his first 350 career games. The difference here is that McGriff was 23, 24, and 25 in his first three seasons in the league when this record was set, while Vladdy just turned 23 years old.
One late note I'm adding in here…
The Oakland A's just spanked the Rays a few times, beating them in three-of-four meetings, highlighted by a 12-3 win on Monday.
Apparently, their radio broadcast mentioned that "some" Oakland players aren't vaccinated, and, thus, won't be joining the team as they travel to Toronto for three games this weekend. Who are those players? We'll find out soon!
---