Blue Jays Notebook: Carlos Febles hired as third base coach, 40-man roster housekeeping, and more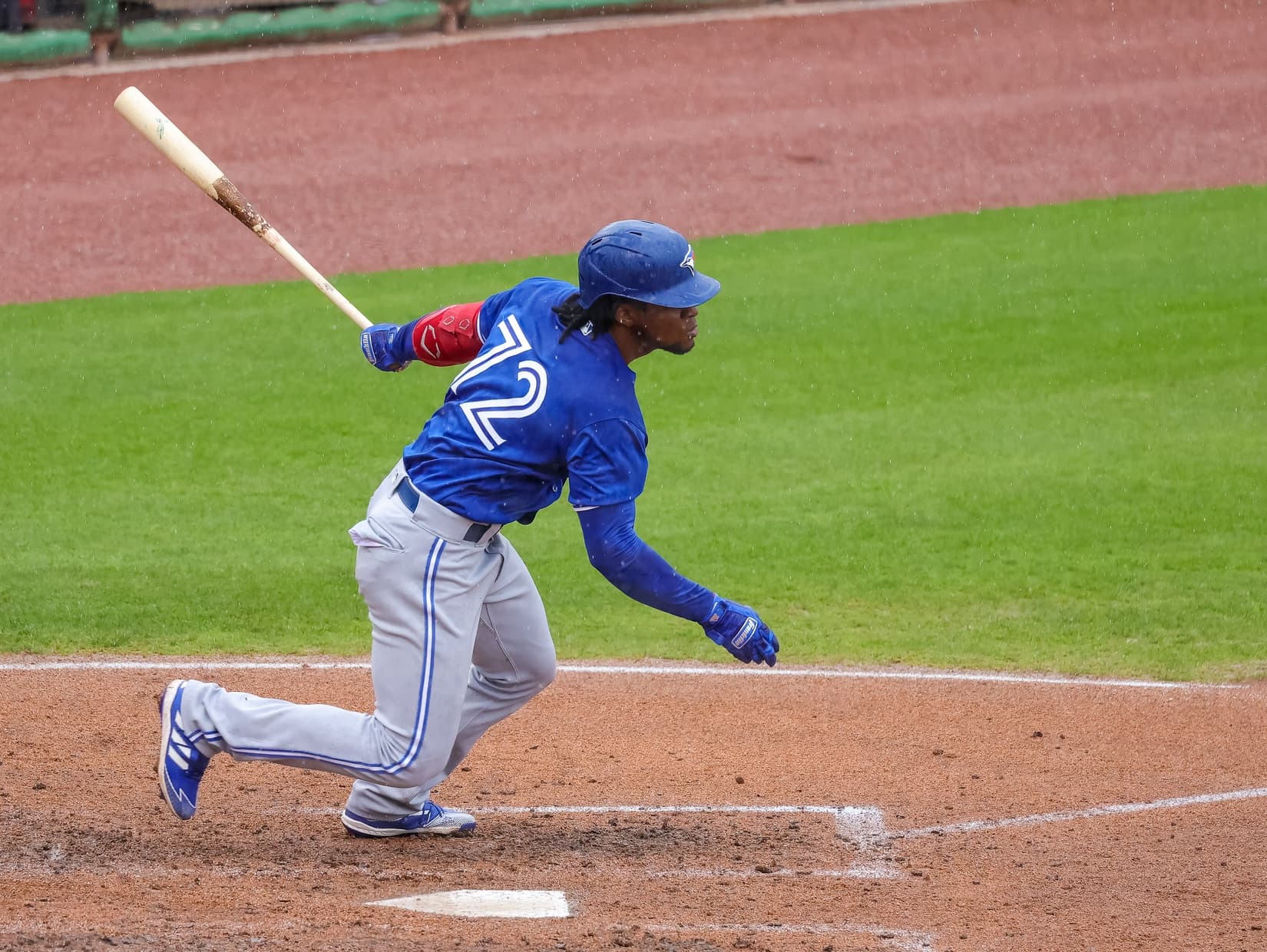 Photo credit:© Mike Watters-USA TODAY Sports
The Blue Jays have got a new third base coach
and
they're making roster moves. 
There's nothing better than the baseball off-season (maybe other than a deep playoff run) in the sport. There are transactions right and left and none of the big names are even off the board yet. Let's start with the coaching changes and get into the roster moves. 
Blue Jays add Carlos Febles to the coaching staff:
On Tuesday evening, Sportsnet's Ben Nicholson-Smith reported that Carlos Febles is the new Blue Jays third base coach, replacing Luis Rivera. The former retired in early October after a 12-season tenure with the Blue Jays.
Febles spent six years in the big leagues, all with the Kansas City Royals. He slashed .250/.328/.354 with 24 home runs in 1892 plate appearances. His last season in the big leagues was in 2003. He had a one-year stint in Boston's organization before retiring as a 28-year-old.
After retiring, Febles was hired as a coach in their minor league system, before eventually managing a few of their teams from 2011-2017. Boston added him as their third base coach in 2018, where he stayed until 2023.
You may remember Febles for signaling a home run on the last two outs in an August game. Former Blue Jay Reese McGuire was thrown out at second base as the ball was caught.
Guillermo Martinez returns as hitting coach, Don Mattingly promoted:
Don't shoot the messenger!
It was also announced that Guillermo Martinez is set to return as the Blue Jays hitting coach. On top of that, Mattingly got a promotion to the Blue Jays offensive coordinator as well as maintaining his role as bench coach.
Mattingly is still free to pursue managerial jobs (the Brewers apparently have interest in him), but Nicholson-Smith notes that the Blue Jays have big plans for Mattingly in 2024. Fun!
Blue Jays designated Cam Eden for assignment:
The Jays didn't even announce that Eden was place on waivers to remove him from the 40-man roster. However, they announced on Tuesday afternoon that he cleared waivers and was assigned to the Triple-A Buffalo Bisons.
Eden was called up in September and only had six plate appearances, finishing the season with a single base hit. The 25-year-old outfielder didn't even get a chance to use his main attribute, his speed, as he didn't attempt a stolen base.
Eden had a solid season in Buffalo, slashing .257/.354/.333 with three homers in 460 plate appearances. He also stole 53 bases in 57 attempts while playing great defence.
60-day IL players back to the 40-man roster:
There's no 60-day injured list in the off-season, which really sucks. With that being said, Adam Cimber, Hagen Danner, and Otto López were added back to the 40-man roster.
Cimber had a rough season in 2023 after two great seasons with Toronto. This past year, he had a 7.40 ERA and a 7.46 FIP in 20.2 innings pitched. His K% declined from 19.8% to 12.6%, while his BB% increased from 4.4% to 7.4%. The 33-year-old submarine man spent the majority of the season on the injured list, and could be a non-tender candidate.
López also struggled in 2023, slashing .258/.313/.343 with two homers in 346 plate appearances with the Triple-A Buffalo Bisons. In 2022 with Buffalo, he slashed .297/.378/.415 with three homers in 391 plate appearances, so he declined quite a bit. López is also out of option years, meaning he'll need to make the team out of training camp or be designated for assignment. I wouldn't be surprised if the latter happened, or he was traded some time this off-season.
Danner is the most promising of the three. The hard-throwing right-handed pitcher is a former catcher who has made waves as a pitcher since converting in 2021. Between Single-A, Double-A, and Triple-A, Danner had a 3.66 ERA in 39.1 innings pitched, along with a 35.7 K% and a 7 BB%.
---
As always, you can follow me on Twitter, Instagram, and Threads @Brennan_L_D.
---