Blue Jays, Position by Position: Without external help, the bullpen is already in good shape heading into next season
Photo credit:© Kevin Sousa-USA TODAY Sports
In the last installment of this series, we'll look at the Blue Jays bullpen.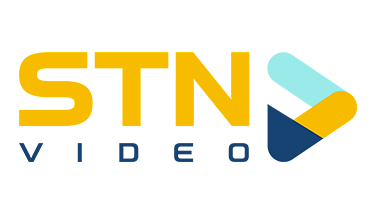 I won't lie, I thought the bullpen was actually pretty good in 2022. It's also looking to be much better heading into 2023, as they have quite a few relief prospects who could make the jump next season.
So, let's recap how each of the core relievers did in 2022, the depth, and the prospects the Jays have. Afterward, we'll look at what they may do externally to improve the arm barn.
The guaranteed relievers for 2023:
First, we'll look at the pitchers that I believe are a lock for the bullpen in 2023.
Jordan Romano:
Starting with the bullpen ace, we have closer Jordan Romano. The 29-year-old Canadian posted a 2.11 ERA and 2.82 FIP in 64 innings pitched, along with a 28.3 K% and 8.1 BB%. His 36 saves ranked sixth in the league, but that doesn't tell you how many one-run leads he protected.
Romano was an integral part of the Blue Jays in 2022, and he will continue to be such as he won't hit free agency until 2026.
Anthony Bass:
The big acquisition in the bullpen at the trade deadline, the recently turned 35-year-old had an impressive season split between Miami and Toronto. He had a 1.54 ERA and 3.00 FIP in 70.1 innings pitched. Along with that, he had a 26.5 K% and a 7.3 BB%.
His numbers with the Jays ticked up quite a bit, however, as he had a 1.75 ERA and 4.63 FIP in 25.2 innings pitched.
Bass has a $3 million club option which will more than likely be picked up by the Blue Jays. He will be a free agent at the end of the 2023 season.
Yimi Garcia:
Garcia was signed as a free agent heading into the 2022 season. The 32-year-old righty posted a 3.10 ERA and 3.47 FIP in 61 innings pitched. He had a 23.5 K% and a 6.5 BB% and was a solid reliever for the Jays, being used in numerous situations.
Garcia will make $5,000,000 in the 2023 season, with a team option at the end of 2023 for the same amount.
Tim Mayza:
The only left-handed pitcher mainstay in the bullpen, Mayza posted a 3.14 ERA and 3.98 FIP in 48.2 innings pitched. The 30-year-old had a 22.8 K% and a 6.2 BB%, which is impressive considering he had two different stints on the injured list. 
This season was also Mayza's best season in terms of ERA, but his second-worst in five seasons in terms of FIP. This was due to an incredible amount of home runs he gave up, as 25.9% of flyballs resulted in leaving the park. Still, Mayza was an important piece to the bullpen in 2023.
Mayza is expected to make around $2,300,000 per Sportrac's arbitration estimate and will become a free agent after the 2025 season wraps up.
Adam Cimber:
The last lock for the bullpen for the 2023 season, we have 32-year-old Adam Cimber. Although he only sits in the high-80s with his fastball, the submarine pitcher is an absolute nuisance to batters. He had a 2.80 ERA and 3.47 FIP in 70.2 innings pitched. This included a K% of 19.8% and 4.4 BB%.
Interestingly, his ground ball percentage dropped significantly. Last season, Cimber had a GB% of 53.8%, but it dropped like a sac of potatoes to 41.8% in 2022. Moreover, his career average GB% is 52%, so this sudden drop is quite confounding.
Sportrac estimates that he will make $3,428,570 in arbitration. After the 2023 season, he'll have one more year before hitting free agency after the 2024 season. Keep Cimber, he's an absolute gem.
The other relievers who have a case for spots:
While the five pitchers before are locks for the 2023 season, these next sets of players are not. They aren't quite depth relievers as a few of these pitchers
should
be locks for next season, it's just impossible to know who it'll be at the moment. I'll also include David Phelps here, as he's a free agent, but he was important in 2022.
Trevor Richards:
The 29-year-old helped stabilize the bullpen in 2021 when the team really needed it. Unfortunately, he didn't have the same success in the 2022 season, as he posted a 5.34 ERA and 4.07 FIP in 64 innings pitched. This included one of the highest K% at 29.2%, but Richards did struggle with the BB%, as it sat at 12.5%.
However, after his "neck strain" stint on the injured list, he had a 4.33 ERA and 2.69 FIP in 35.1 innings pitched. This saw him have an incredible 32.2 K% and a 12.5 BB% in that time frame while limiting batters to a .211 batting average.
The righty has two more seasons of arbitration left before hitting free agency at the end of the 2024 season. Per Sportrac, he's estimated to make $1,325,311 this off-season.
Despite having an 80-grade changeup and a solid fastball, Richards isn't a lock because he didn't have a great 2022 in the scope of things
and
he is out of options. It's likely he starts the season with the Jays, but if he struggles like he did in 2022, he may end up getting DFA'ed.
David Phelps:
One of only three Blue Jays that will be a free agent, Phelps put together a solid season in his return year. The 36-year-old posted a 2.83 ERA and 3.16 FIP in 63.2 innings pitched and saw him register a 23.5 K% and 11.4 BB%.
As far as a mid-leverage reliever goes, Phelps did his job quite well, and if the Jays wish to re-sign him, it likely would be a cheap option.
Zach Pop:
Richards isn't a lock due to the fact he doesn't have options and struggled in 2022. The complete opposite is the case for the 26-year-old Canadian Zach Pop.
The righty spent time between the Marlins and the Jays and posted a 2.77 ERA and 2.96 FIP in 39 innings pitched. Despite throwing his sinker in the high 90s with an excellent slider, Pop only had a 15.9 K% this season, but he limited the walks to 2.5% of the time. Interestingly, the sinker/slider combination resulted in a ground ball percentage of 56.8% in 2022.
Pop will not hit arbitration until the end of the 2023 season, and won't hit free agency until after the 2026 season. He has the velocity and the stuff to be a real bullpen ace, but due to his options, he may spend some time in Buffalo, which kind of sucks.
Trent Thornton:
I've already been over how I believe Trent Thornton can eventually break out as he has elite spin on his slider and fastball. However, I didn't go too in-depth into his 2022 season.
Thornton posted a 4.11 ERA and 4.66 FIP in 46 innings pitched in the big leagues. The 29-year-old also had a 19.6 K% and a 9 BB%, and was useful at the beginning of the season. With the bullpen improvements at the deadline, Thornton (who had options) was the odd man out and was sent to Triple A Buffalo.
With the Bisons, he posted a 2.89 ERA and 3.22 FIP in 28 innings pitched, along with a 24.6 K% and 9.6 BB%. This off-season will be Thornton's first year of arbitration, and he's projected to make around $1,100,000. Some have suggested that he'll be a non-tender, but I don't think that's likely as Thornton is a solid pitcher with great stuff, solid velocity, and solid command.
Julian Merryweather:
Oh man, where to begin? The 31-year-old spent most of the season injured, and when healthy, didn't perform well. He had a 6.75 ERA and 4.35 FIP in 26.2 innings pitched. While he limited the walks to 5.9%, his high 90s fastball didn't rack up strikeouts, as he only had a 19.3 K% with the Jays.
Merryweather is out of options, and I reckon he's the odd man out with anyone in this section. It's not impossible that he'll be designated for assignment at some point this season, perhaps even to make way for Rule 5 eligible prospects.
Tayler Saucedo:
The lefty spent the majority of the season on the injured list. He pitched in 2.2 innings with the Jays, and posted a 13.50 ERA and 18.86 FIP with no strikeouts with the big league team. The rest of the season was spent either injured or rehabbing with the Buffalo Bisons.
His numbers in Buffalo were quite promising, however, as he posted a 2.37 ERA and 3.14 FIP in 19 innings pitched. This also saw a 34.1 K% and 12.2 BB%, with the former number being one of the highest at any level in his career.
It's hard to say what will happen with Saucedo. I initially was going to include him in a section further down in the article, but it's likely he would've spent time with the Jays in 2022 if not for the injury.
Thankfully, he does have options, so if he's not DFA'ed to make room for a Rule 5 eligible prospect/new signing, he could be a helpful depth piece for the Jays.
Yusei Kikuchi:
Yes, I know I touched on Kikuchi as a starter in the last installment of this series, but I didn't go in-depth about what he did as a reliever.
We all know the 31-year-old Kikuchi struggled in 2022, as he posted a 5.19 ERA and 5.62 FIP in 100.2 innings pitched. However, the lefty's numbers improved quite a lot once moving to the bullpen.
In 18.1 innings pitched in relief, he had a 4.91 ERA and 4.15 FIP. Interestingly, his xFIP (basically normalizes the home run to fly ball ratio) stood at 2.28, which is actually fantastic. What xFIP doesn't include though, is context. Why was Kikuchi giving up so many homers? Well, he was getting barrelled quite often.
The number that is legitimate though, is the fact he had an insane 39.8 K% out of the bullpen, which is utterly bonkers. This is because he's a left-handed pitcher that throws in the high-90s with good secondary pitches.
If the Jays plan to get the most out of Kikuchi, I'm willing to bet that he'd be most effective as a one-inning reliever that throws gas. My belief is that they want to give him a second chance in the starting rotation, but Kikuchi as a left-handed reliever excites me a lot more.
Mitch White:
Since I wrote about Kikuchi here, I may as well write about Mitch White. The 27-year-old is also out of options, so like Richards, he's technically a lock to start the season. Between the Jays and the Dodgers, he had a 5.45 ERA and 3.87 FIP in 99 innings pitched. With the Jays, he had a 7.74 ERA and a 3.76 FIP in 43 innings pitched.
While his 15.3 K% was well below average, he only had a 7.9 BB% with the team and avoided home runs. This tells me he was rather unlucky, and this is backed up by his .368 batting average in balls in play (BABIP). 
White only had a line drive percentage of 19.6% with the Jays
and
was only getting barreled 3.9% of the time (for context, Manoah got barrel%'ed 5.4%.) Batters also had an average exit velocity of 87.8 mph when opposing White, using Manoah again, that's only .5 mph higher than the Jays' ace's average exit velocity.
Pitchers from Buffalo that could contribute in 2023:
Now, we covered Casey Lawerence in the starter's section, but he could be used to eat innings in a pinch, but let's look at others that may be able to contribute. I won't include any prospects in this section, just Triple A relievers that could contribute.
Matt Gage:
The 29-year-old lefty posted a 1.38 ERA and 3.88 FIP in 13 innings pitched with the Jays. He had a slightly above-average 24 K% but struggled with command as he had a 12 BB%. 
Gage spent most of the season with the Triple A Bisons, where he had a 2.34 ERA and 2.78 FIP in 42.1 innings pitched. This saw him register a 27.4 K% and 9.5 BB%, which is still solid.
If Mayza misses time in the 2023 season, Gage would probably be the reliever that replaces Mayza. However, I could also see Gage being outrighted off the 40-man roster for Rule 5 eligible prospects. If that's the case, he'd likely find a team pretty quickly, and perhaps one that gives him an immediate path to the Majors.
Foster Griffin:
Another lefty on the 40-man, the former first-rounder had a great season in his first season as a reliever. In Triple A this season, he had a 2.10 ERA in 51.1 innings pitched, along with a 27.15 K% and a 7.14 BB%.
He only pitched in one game with the Jays, but he didn't allow a run in the two innings and also had two strikeouts for a 25 K%.
Like Gage, it's possible he is outrighted to make room for a Rule 5 eligible prospect, but I reckon his chances are lower than Gage's. Either way, it's good to have this depth in the minors, especially since Griffin has options.
Anthony Kay:
Apparently, we're just looking at left-handed relievers in Buffalo now. The 27-year-old spent the majority of the season injured, but posted an 8.36 ERA and 7.65 FIP in 14 innings pitched with the Bisons when healthy. He also pitched two innings with the Jays, where he had a 4.50 ERA and 3.11 FIP, and a 30 K%.
If you're sensing a trend, Kay may also be outrighted to make room for Rule 5 eligible prospects. Like with Griffin and Gage, Kay has options for the 2023 season, so if he isn't, it'll be nice to have him for depth.
Thomas Hatch:
The last entry in this section, Thomas Hatch is an interesting pitcher to me.
The 28-year-old has had success in the majors before, as he posted a 2.73 ERA and 4.14 FIP in 26.1 innings pitched in the plague year. However, he struggled in Triple A this season, posting a 4.67 ERA and 4.52 FIP in 131 innings, with 22 starts in 28 appearances. He also had a 20.3 K% and a 6.8 BB% with the Bisons.
Hatch sits in the mid-90s, and his changeup is a legit out pitch, but the Jays will have to decide what his future is. There's a chance he'll be outrighted like the other three guys above (not all four will be), but there's still a level that Hatch can reach to become an effective Major League reliever.
The 2023 season will be the final season that Hatch has options.
Prospects who could make an impact in 2023:
Let's look at the prospects that are pure relievers.
Nate Pearson:
So I'm technically cheating by including the 26-year-old Nate Pearson as he isn't a prospect anymore, but I think this is the place to put him. The hard-throwing righty is pitching in the Dominican Winter League with the Tigres del Licey, and hasn't allowed a single earned run in his eight innings pitched.
Hagen Danner:
After being added to the 40-man roster last season, the 24-year-old spent all but four games at the start of the season on the injured list.
Well, the hard throwing righty is back with a vengeance, as he has a 4.05 ERA and a 33.33 K% in 6.2 innings pitched in the Arizona Fall League. Except for a small blip in his first game, Danner has been all but spotless in his other six appearances.
Throwing in the high-90s with a hard slider with downward movement, and a curveball with a ton of vertical drop, Danner could very well make the Jays at some point next season.
Yosver Zulueta:
Sticking with hard-throwing righties, the 24-year-old missed his first two professional seasons in affiliated ball, before tearing up all four A levels in 2022. In 55.2 innings pitched, he posted a combined 3.72 ERA with a 33.87 K% and 12.90 BB%.
I included him in the starter section (along with Ricky Tiedemann and Jimmy Robbins). However, out of those three pitchers, Zulueta being moved to the bullpen makes the most sense. The 24-year-old Cuban throws in the high-90s, having touched 100 mph several times. He also features a plus slider with tons of sweep, an effective changeup, and a get-me-over curveball. 
I would love for Zulueta to get another look pitching as a starter with Buffalo, but if he makes it out of camp (which is likely), he'll pitch in relief. Neither are bad options, but the latter is an immediate fix, while the former is a more prosperous reward if Zulueta hits his ceiling.
Zulueta is Rule 5 eligible in December, but with the velocity and plus secondary stuff, he'll definitely be added.
Brandon Eisert:
To break up the hard-throwing pitchers, we have left-hander Brandon Eisert. The 24-year-old had a 3.41 ERA and 3.57 FIP in 60.2 innings pitched with the Bisons. This also saw him have a 31 K% and 6 BB%, pretty impressive numbers for a guy that only averages 91 mph on his fastball. He also throws a changeup and slider, and is utter hell on left-handed batters.
Eisert is Rule 5 eligible, however, I find it unlikely he'll be added to the 40-man rotation or be drafted by another team.
Adrian Hernandez:
Hernandez is another Rule 5 eligible prospect that pitched with the Buffalo Bisons in 2022.
At one point, it seemed reasonable to want him called up to help out the Jays pen, but he finished with an ERA of 4.96 and FIP of 4.76 in 32.2 innings pitched. While he had an impressive K% of 32.1 (which is actually below what he had last season), his 11.7 BB% was worrisome.
Furthermore, upon returning from his shoulder injury, he had a 7.23 ERA and 4.73 FIP in 18.2 innings pitched. This also saw his K% drop to 29.8%, while his BB% rose to 13.1%.
His changeup/screwball/witchcraft pitch is an MLB-ready pitch, but Hernandez only sits in the low 90s. While he'll likely make the MLB,  it's to be seen if he pitches in a high-leverage role.
I don't believe he'll be added to the 40-man roster to protect him from the Rule 5 draft. Sadly, he has a solid chance of being drafted by another team.
Bowden Francis:
Much like Nate Pearson, it's hard to call Francis a prospect at this point. His 6.59 ERA and 6.02 FIP, along with 24.3 K% and 9.5 BB% don't stand out, so what gives? Why is he included?
Well, from July 6th to the end of the season, Francis pitched mainly in bulk relief, posting a 4.47 ERA and 3.42 FIP in 46.1 innings pitched. More importantly, though, Francis had a 29.8 K% and an 8.3 BB%, showcasing a mid-90s fastball, a hard slider, and one of the best curveballs in the organization.
Moreover, while his ERA was not great, batters against him at a .356 BABIP, indicating that they were rather lucky. This is also backed up by the eye test, as when I watched Francis, it really seemed as if
everything
went the other team's way.
There was also a stretch where Francis was utterly untouchable. From July 10th to August 24th, Francis had a 2.70 ERA and 2.14 FIP in 23.1 innings pitched, with a crazy
33 K%
. The thing is, he put up those fantastic numbers while opponents had a
.386 BABIP
against him. So yeah, the talent is there, but Francis will need to prove that he can do it again.
Francis is Rule 5 eligible, but I think it's unlikely he'll be added to the 40-man roster, but also unlikely he'll be drafted.
Hayden Juenger:
Selecting Hayden Juenger in the 6th round in the 2021 draft was an absolute steal by the Jays. The 22-year-old pitched in Double A and Triple A in 2022 and posted a combined 3.76 ERA in 88.2 innings pitched. Juenger also had a 27.7 K% and a 10.25 BB% this season, pretty impressive numbers for his first full season.
His best numbers came in Buffalo, where he had a 3.31 ERA and 5.34 FIP in 32.2 innings pitched, mainly in relief (he was starting in New Hampshire). While his K% dropped from 29.5% in Double A to 24.6% in Triple A, Juenger is still relatively young for the level, so don't look too much into it.
The biggest issue Juenger needs to tackle is the number of home runs he gives up. In those 88.2 innings, he gave up 20 homers, 12 in New Hampshire and eight in Buffalo. Even then, opponents had an average of no more than .196 this season, so there's certainly something there.
Juenger features a fastball that sits in the mid-90s, along with his slider, which some say is his best pitch and a changeup. The latter made me appreciate that type of pitch so much more.
Troy Watson:
Now we're moving back to the hard-throwing relievers. The 25-year-old missed most of the 2021 season before returning toward the end of the 2022 season. Overall in 2022 with the Florida Complex League team, Low A Dunedin, and Vancouver Canadians, Watson had a 3.07 ERA in 29 innings pitched, with a 34.82 K% and an 8.2 BB%.
With the Vancouver Canadians, he posted a 3.07 ERA and a fantastic 1.68 FIP in 14.2 innings pitched. With the High A team, he had an astounding 37.9 K% and an incredibly low 5 BB%. Due to a limited amount of innings, he is currently pitching with the Salt River Rafters in the Arizona Fall League.
Watson hasn't had the greatest of luck in the AFL, as he has a 9.,53 ERA with a 16.67 K% and 12.96 BB% in 11.1 innings pitched. However, looking at how he pitched in affiliate ball, we can gather that the Arizona Fall League is an incredibly small sample size.
From available statcast data, Watson has averaged 96.9 mph on his fastball, reaching as high as 98.9 mph. He also features a low 80s curveball with good spin and a hard slider which sits mid-80s but has touched 88.6 mph.
Watson is Rule 5 eligible in December, and due to his high velocity and penchant for strikeouts, may be at risk of being selected in the Rule 5 draft. If not, Watson is definitely a reliever to watch out for in 2023.
T.J Brock:
Brock was selected in the 6th round of the 2022 draft and only pitched 12.1 innings in professional ball. However, the 23-year-old righty had an impressive debut. When you just look at his 5.56 ERA and 3.13 FIP in Vancouver, his numbers may not jump out. In fact, even his 37.7 K% in Vancouver isn't the best stat I can offer you.
In those 11.1 innings, Brock threw 207 pitches and generated 96 swings. There were
45
swings and misses
, which is an absolutely absurd whiff% of
46.88%
. He also had a swing strike percentage of
21.74%
(swings and misses divided by total pitches), and a called strike + whiff percentage of
37.20%.
Brock generates whiffs. Why?
Well, at points this season, Brock reached 100 mph with Vancouver and sits in the high-90s. He also has a hard slider, which sits 86-88 mph and has spin rates between 2,500-2,600 per Baseball America.
Brock will be a bullpen ace at some point in his career.
What could happen this off-season:
I don't think the bullpen is a pressing need as many others do. Yes, it collapsed in an elimination game, but it was damn good throughout the season, especially after Bass and Pop were traded to the Jays.
I could see them adding a reliever of Yimi Garcia's calibre in free agency and perhaps re-signing Phelps, but I don't think they'll acquire any huge-name relievers for the 2023 season. Plus, they have a bunch of internal options and depth pieces, to the point where I personally feel confident that the bullpen will be good next season. 
If not, they could always revisit the bullpen at the deadline, and perhaps trade for a high-leverage reliever.
Final words:
Thanks so much for reading this entire series, especially this article. This one is a long one, but with plenty of good relief prospects in the pipeline, I just had to include them all. As always, you can follow me on Twitter @Brennan_L_D.
---