Blue Jays' prospect Davis Schneider has reportedly been called up to the big leagues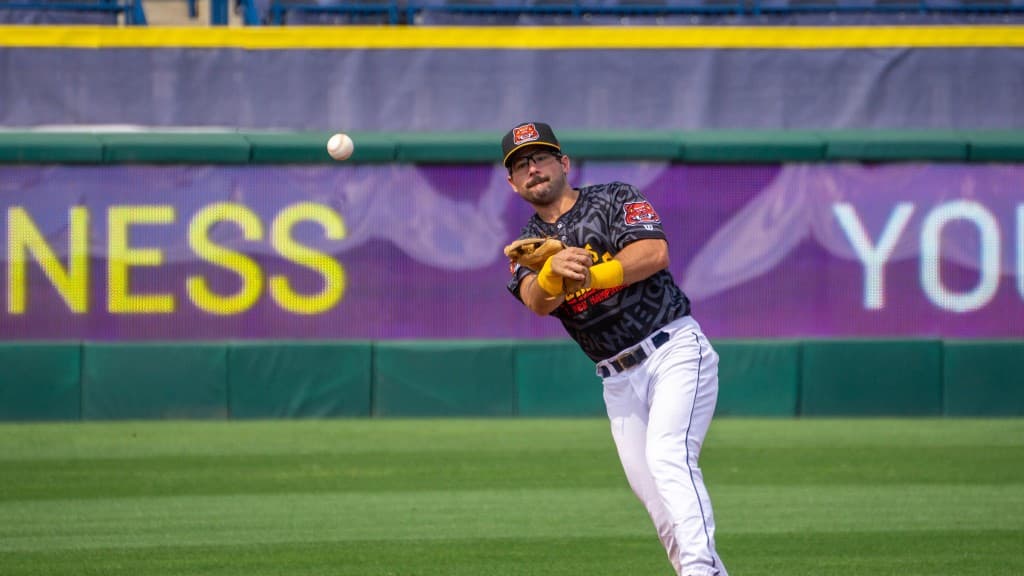 Photo credit:Milb.com
The Blue Jays have called up one of their best prospects.
On Thursday afternoon, Gate 14's Johnny Giunta reported that Davis Schneider has been called up to the Blue Jays, and will join the team in Boston.
The 24-year-old second baseman/left fielder has been on a tear this season, cementing himself as one of Blue Jays Nation's Top 10 prospects. With the Triple-A Buffalo Bisons, Schneider is slashing .275/.416/.553 with 21 homers, which leads the organization. Moreover, he has an 18.4 BB% and a 21.9 K%, truly insane numbers.
It's pretty incredible how quickly the 24-year-old has raised his stock in just two seasons. He was selected 849th overall in 2017, and while he had success in the minor leagues in 2017, 2019, and 2022, it wasn't until last season he took off.
Schneider had a .229/.354/.459 slash line in 189 plate appearances with High-A Vancouver to start the year, while adding eight homers. He was promoted to Double-A where he slashed .283/.368/.476 with six homers in 190 plate appearances, eventually earning him a promotion to Triple-A Buffalo. There, he slashed .233/.387/.400 with two homers in 75 plate appearances.
At the end of the season, I often say that it's not a matter of "if" Schneider makes it to the major leagues, but "when". Add in an improved power stroke (he is tied for sixth in home runs in the International League), and we've learned the "when" has come on August 3rd, 2023.
It's a well deserved promotion, hopefully Schneider can capitalize on the opportunity!
---
As always, you can follow me on Twitter, Instagram, and Threads @Brennan_L_D.
---