Blue Jays sign third-round pick Juaron Watts-Brown to over-slot bonus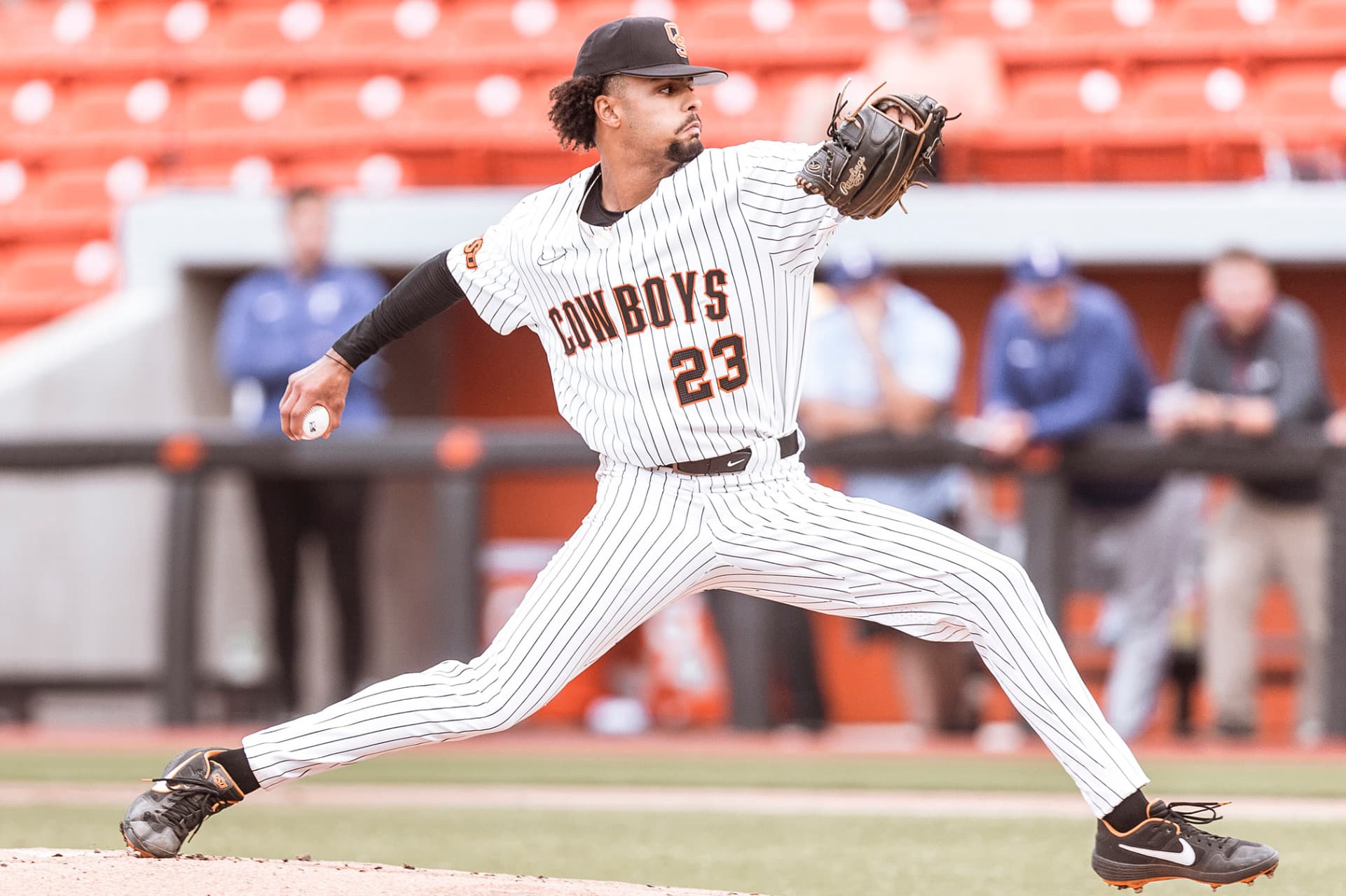 Photo credit:okstate.com
The Toronto Blue Jays have signed their third-round pick from the 2023 MLB Draft.
Right-handed pitcher Juaron Watts-Brown from Oklahoma State has agreed to a deal with a $1,002,785 signing bonus, a decent amount above the assigned slot value of $771,500 for the No. 89 overall pick in the draft.
Watts-Brown was a two-sport athlete in high school in California. He was committed to join Texas Tech but the Red Raiders backed off when he injured his shoulder playing football. After redshirting with Long Beach State in 2021, Watts-Brown had a huge season in 2022, as he threw the school's first nine-inning no-hitter and set a school record with 13.6 strikeouts per nine innings. He moved to Oklahoma State for the 2023 season and posted a 5.03 ERA but maintained high strikeout numbers at 13.6 Ks per nine.
Watts-Brown's best weapon is a plus 83-86 slider that he commands better than his other offerings, showing the ability to get swings and misses in and out of the strike zone. His fastball parks at 90-93 mph and tops out at 96 with decent running action, but it's fairly ordinary in terms of velocity and life and gets hit harder than any of his pitches. He also employs a solid low-80s curveball with bigger break than his slider and an average mid-80s changeup with some fade and tumble.

More athletic than physical, Watts-Brown has a slender 6-foot-3 frame and some questions about how well he'll handle a pro starter's workload. He shows some feel for pitching and should be able to refine his control and command as he gets more innings. His biggest need is to add some power or movement to his fastball so he can keep it off barrels.
With Watts-Brown signed, the Blue Jays have now come to terms with 16 of their 19 selections from the 2023 draft. The only ones who they haven't signed are 14th-round pick Joe Vogatsky, 17th-round round pick Sam Kulasingam, and 18th-round pick Chase Brunson.
---