Borderline aces Pablo Lopez and Tarik Skubal could be moved this deadline. The Jays should trade for one of them.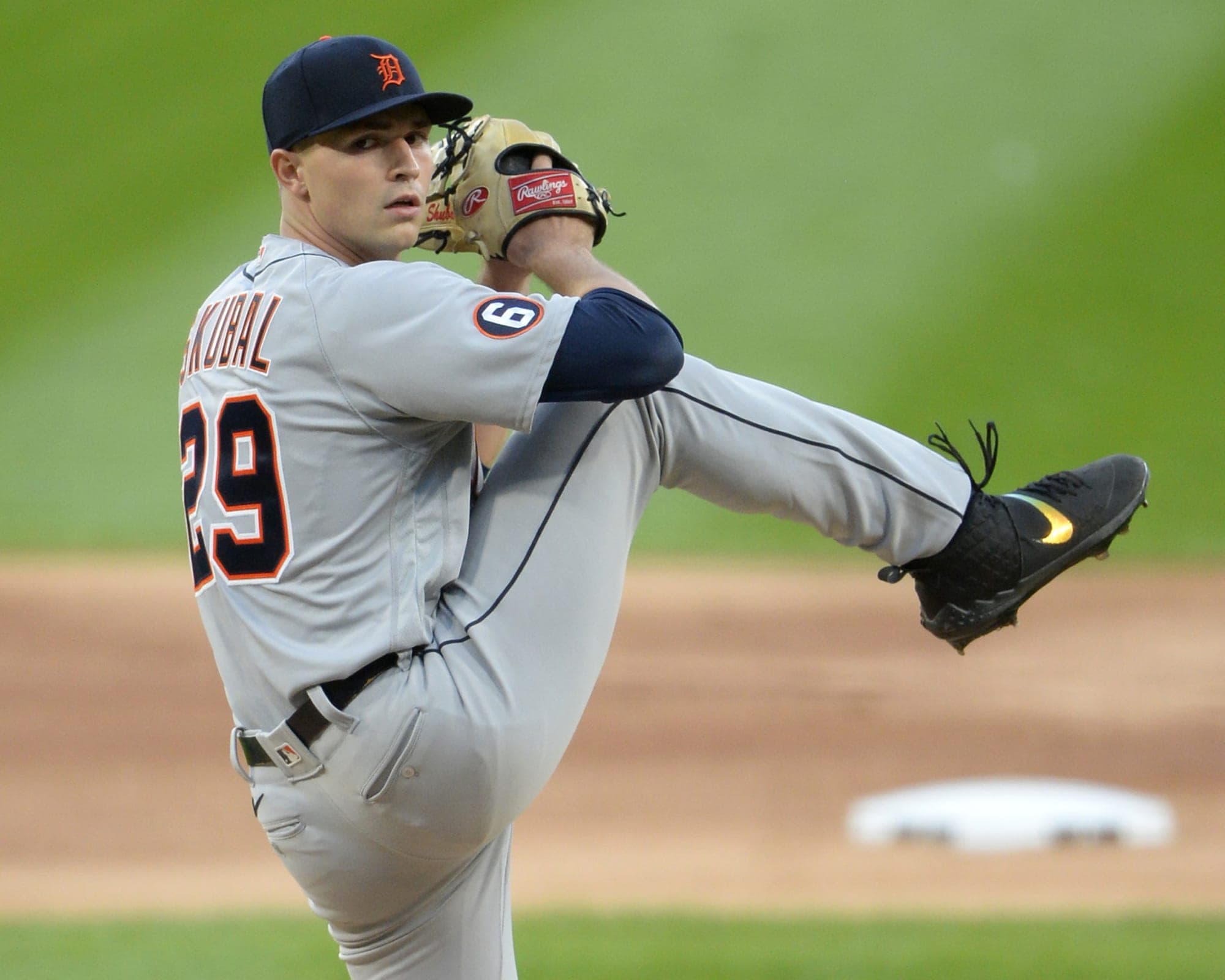 The starting pitching market just got a whole lot more congested.
According to The Athletics' Ken Rosenthal, the Tigers are willing to trade everyone, including their ace Tarik Skubal.
This season Skubal has posted a 3.88 ERA and a 2.93 FIP in 106.2 innings pitched. He has also struck out quite a few batters with a K% of 25.5% and has limited the walks with a BB% of 6.2%.
While his career stats don't stand out, a 4.31 ERA and a 4.36 FIP in 288 innings pitched, Skubal is under team control until the end of 2026. He won't get paid more than the league minimum until the 2024 season.
The 25-year-old lefty has a four-pitch mix with two different fastballs. He has a four-seam fastball which clocks in at 94.2 mph on average, which he throws 27.2% of the time. He also throws a sinker 20.2% of the time at an average of 94.9 mph.
His most used pitch is a slider, which he throws 31.1% of the time, and throws it pretty hard on average, as it has an average of 89.6 mph. Skubal also has a curveball which he throws 6.7% of the time and a changeup that he throws 14.8% of the time.
Not just that…
It wasn't even an hour before Jon Heyman broke the news that the Miami Marlins were listening to offers on players not named Sandy Alcantara. That means that they are at least listening to offers for Pablo Lopez.
This season, Pablo Lopez has posted a 3.14 ERA and a 3.75 FIP in 109 innings pitched. He has a K% of 24.3% and a BB% of 8%. For his career, he has a 3.81 ERA and a 3.79 FIP in 439 innings pitched. Furthermore, he is only three innings away from pitching the most innings in a season in his career.
Pablo Lopez's salary for 2022 is $2,450,000 this season and has an additional two years left of team control before hitting free agency after the 2024 season.
Should the Jays trade for either Lopez or Skubal:
Now, it'd take an absolute haul to obtain either Lopez or Skubal, but these are the types of pitchers contenders need, as they're young and have control. So yes, absolutely.
It may also make both Luis Castillo and Frankie Montas cheaper, as there are now more options for contenders, meaning less of a bidding war and a different pitcher to fall back on.
While the Detroit Tigers and Miami Marlins will be listening to offers, I don't believe it'll be likely that they'll move. Young, borderline aces with team control are the exact type of pitchers rebuilding teams need, so it'd be counterproductive to trade them unless a ton of prospects go the other way.
As always, you can follow me on Twitter @Brennan_L_D. I've said numerous times that I don't think the Jays will be big buyers at the deadline. Maybe just small additions here and there like they did in 2020.
---