Bryan Reynolds, a potential fit for the Blue Jays' outfield, has requested a trade from the Pirates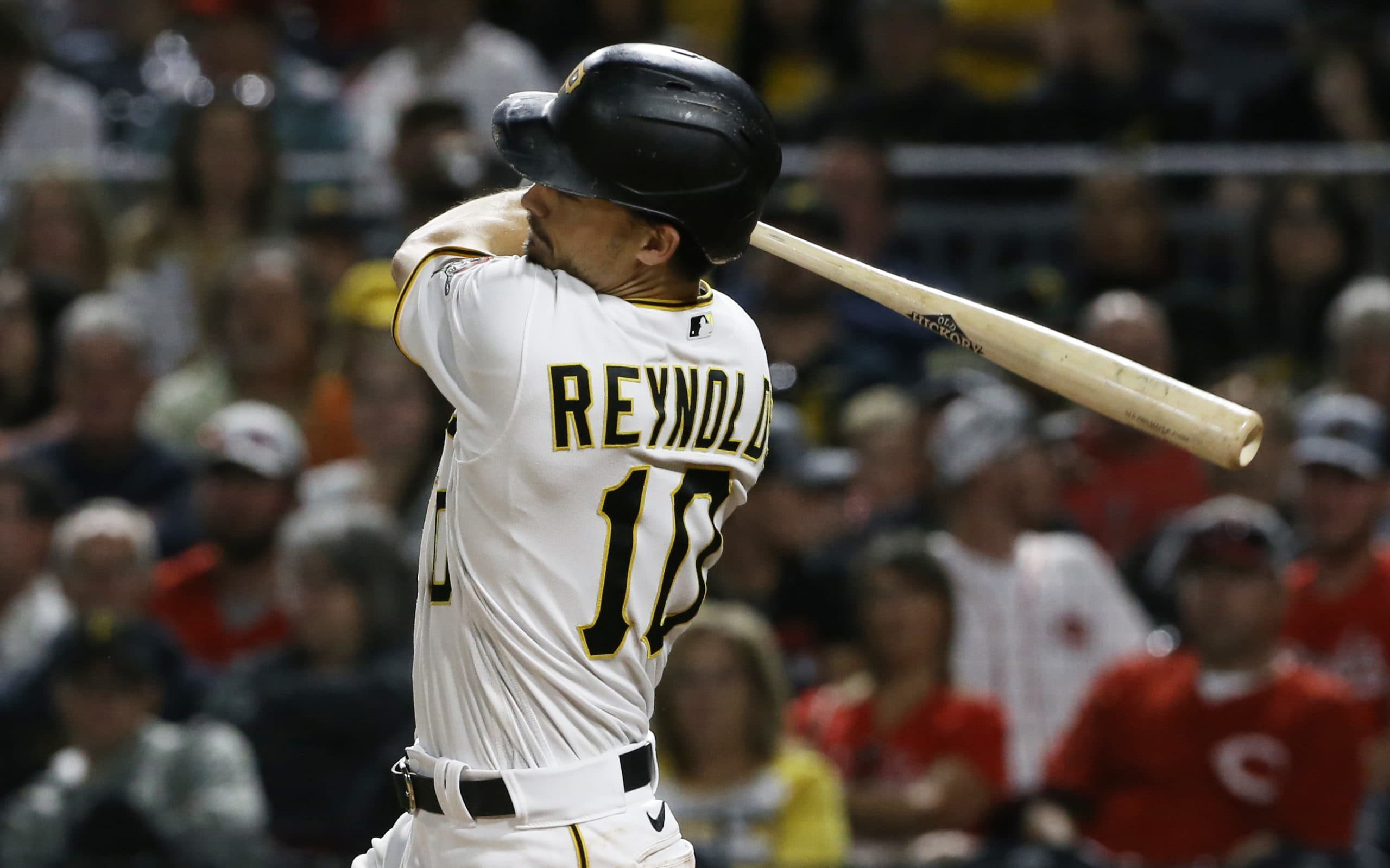 Photo credit:Charles LeClaire-USA TODAY Sports
There isn't any indication as to why Reynolds has requested a trade at this time.
Back in August
, Reynolds joked that he told the Pirates not to move him ahead of Major League Baseball's trade deadline…
"I want to stay here," Reynolds said. "I haven't hidden it, so hopefully that's the plan."
Anyway, things change, and here we are now.
Reynolds, a switch-hitting outfielder, fits the profile of the type of player the Blue Jays would like to add to diversify their lineup this off-season. Following the trade of Teoscar Hernandez back in November, the Blue Jays have a hole in their outfield and in the middle of their lineup and the assumption has always been that they'd add a lefty or switch hitter to fill it.
Originally drafted by the San Francisco Giants in the second round of the 2016 MLB Draft, Reynolds was the main prospect that came back to Pittsburgh when the Pirates traded star outfielder Andrew McCutchen out west back in 2018.
Reynolds broke into the big leagues in 2019 with an impressive rookie season in which he slashed a .314/.377/.503 line over 546 plate appearances. His production took a step back in the pandemic-shortened 2020 season but Reynolds has since rebounded to All-Star-calibre production, as he slashed a .283/.368/.492 line over 1260 plate appearances between 2021 and 2022.
Now heading into the second season of a two-year contract worth $6.75 million per year that was signed back in April, Reynolds has three more seasons left of team control before he would be eligible to hit the open market as a free agent.
There's a lot to like about Reynolds as a fit for the Blue Jays, but there are also a couple of reasons for concern. For one, Reynolds is another swing-happy hitter, as he's struck out in 21.7 percent of the at-bats in his big league career. There are also question marks surrounding his defence and whether he can effectively play centre field. Per FanGraphs, Reynolds posted -14 Defensive Runs Saved in centre field in 2022.
Another thing worth noting is how the Blue Jays and Pirates stack up as trade partners. There's an obvious connection here, as Ben Cherington worked in the Blue Jays' front office before taking on the role as the Pirates' general manager.
Pittsburgh's top prospect is a catcher
, and it's widely known that the Blue Jays plan to use their catcher surplus to fill holes elsewhere on their roster, but there might be other players in Toronto's system that Cherington covets because of his familiarity with the team's system.
---