Casey Lawrence and Bradley Zimmer join the Blue Jays as September rosters expand to 28 players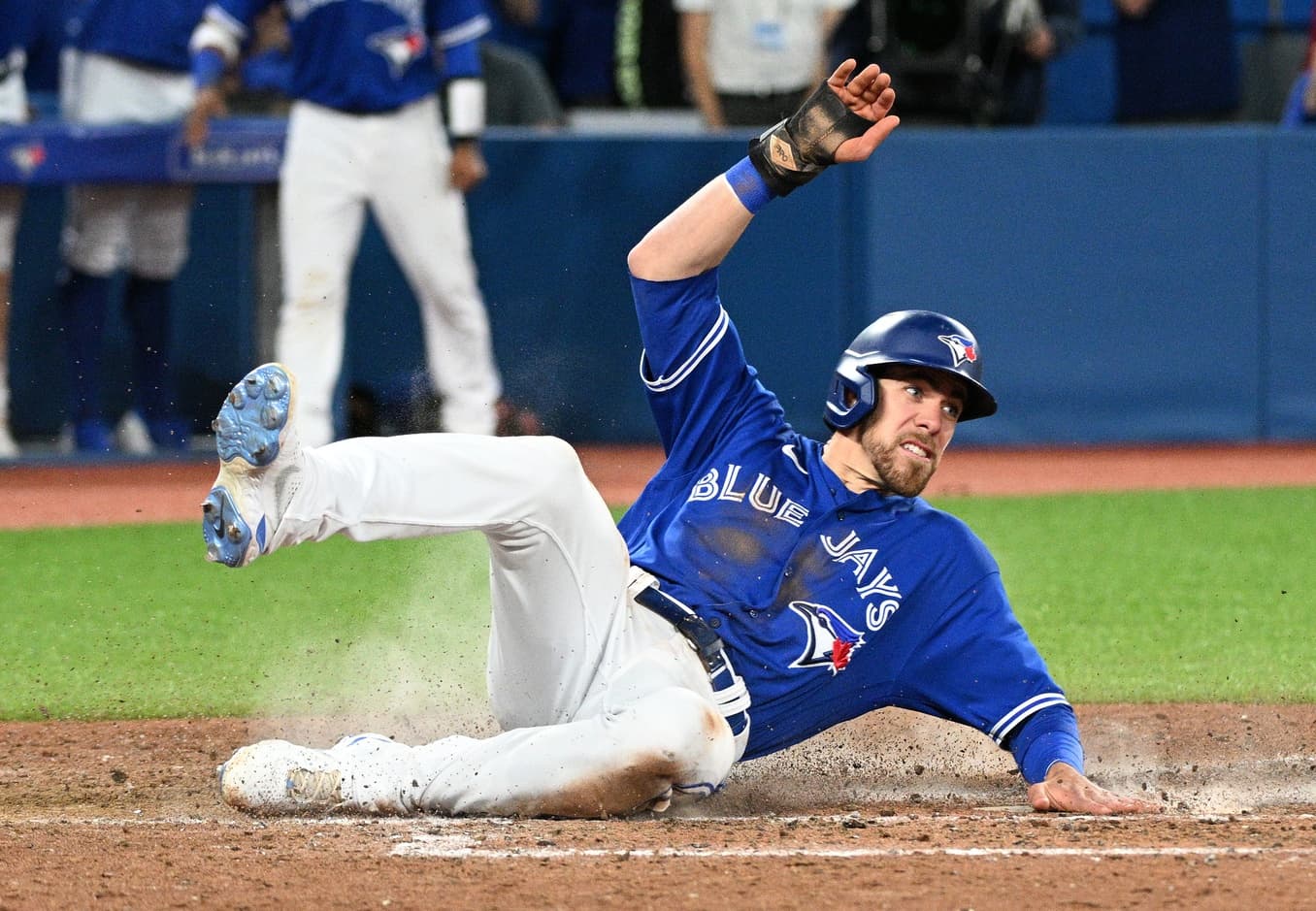 Photo credit:© Dan Hamilton-USA TODAY Sports
Remember when September call-ups used to be a thing?
It was an exciting time of year, as teams in contention could add depth to their roster while rebuilding teams could trot out every random young guy on their 40-man to see what they could do. But things have changed and there are now only two September call-ups, as rosters go from 26 players to 28 players on September 1.
Here's who the Blue Jays have opted to add…
We knew about Zimmer already, as he was re-claimed by the team off of waivers after they lost him on waivers to the Phillies back in August, and they were waiting for the roster to expand before having him report to the team. Zimmer will give the Blue Jays another option as a pinch runner or defensive substitution late in games.
And then there's Casey Lawrence, which is somewhat more of a surprising addition, given Zach Pop and Julian Merryweather are in Triple-A right now. The purpose for adding Lawrence is that he gives the Blue Jays some length insurance in case anything goes wrong this weekend.
The Blue Jays have an important doubleheader on Monday with the Orioles in Baltimore and the last thing they want is for Jose Berrios to come out on Sunday and lay an egg and have to use five different relievers to get through it. The same logic applies if things go the other way, as Lawrence can pitch multiple innings if the Blue Jays are kicking the piss out of the Pirates.
They'll also be able to add an extra player to the roster for Monday's doubleheader, so we'll likely see Pop or Merryweather come up then.
---