Chad Green left his Triple-A outing after being hit in the head by a catcher throw to second base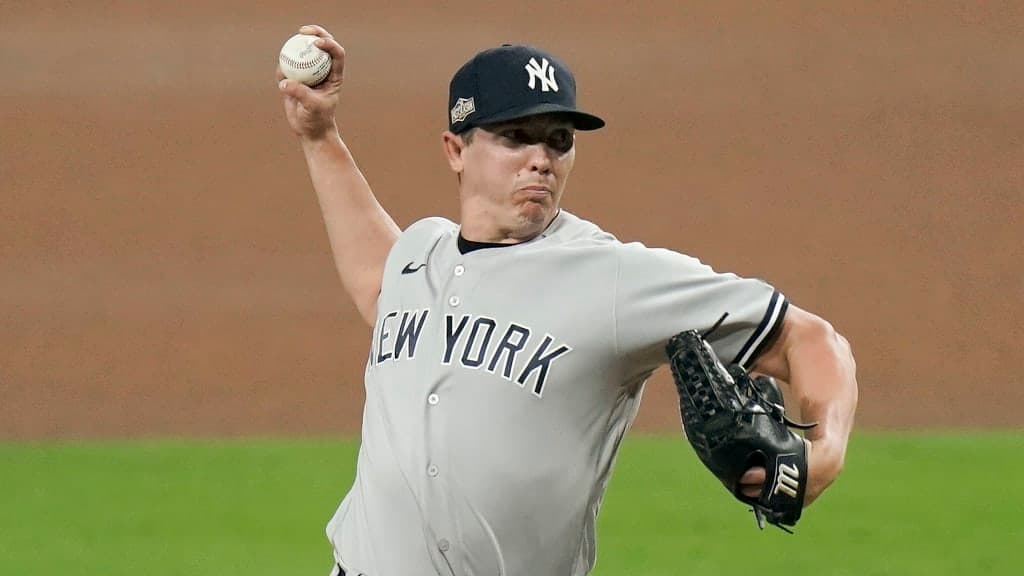 Photo credit:MLB.com
It's been a strange night for the Buffalo Bisons.
The team went down 6-0 in the second inning as starting pitcher Paxton Schultz got knocked around but the Bisons took the lead again in the top of the sixth with an eight-run rally.
Immediately after that, Chad Green, who's on a rehab assignment, came into the game for the bottom half. Green got two batters out but allowed one to reach base on a single. The runner broke to steal second and catcher Tyler Heineman tried to gun him out but hit Green in the head.
Green left the game under his own strength and passed the ball off to Paul Fry, who proceeded to allow three runs to score. The Bisons wound up losing the game by a score of 10-9. On a positive note, Spencer Horwitz, Orelvis Martinez, and Addison Barger combined to go 8-for-13 with two walks in the loss.
This is a frustrating result for Green, who's working his way back from Tommy John surgery. Hopefully it isn't anything serious, because it appeared as though the righty is ready to join the Blue Jays soon. Before Tuesday's outing, Green had tossed six innings scoreless innings with seven strikeouts and zero walks over six innings.
The Blue Jays inked Green in the off-season after the New York Yankees opted to let one of their steadiest relief arms from the past few seasons to walk in free agency. Green made just 14 appearances for the Yankees in 2022 before it was announced he would undergo season-ending surgery. He has a 3.17 ERA and 11.6 strikeouts per nine innings across 272 appearances at the Major League level.
---