Chad Green nearing return to big leagues following strong rehab outing with Triple-A Buffalo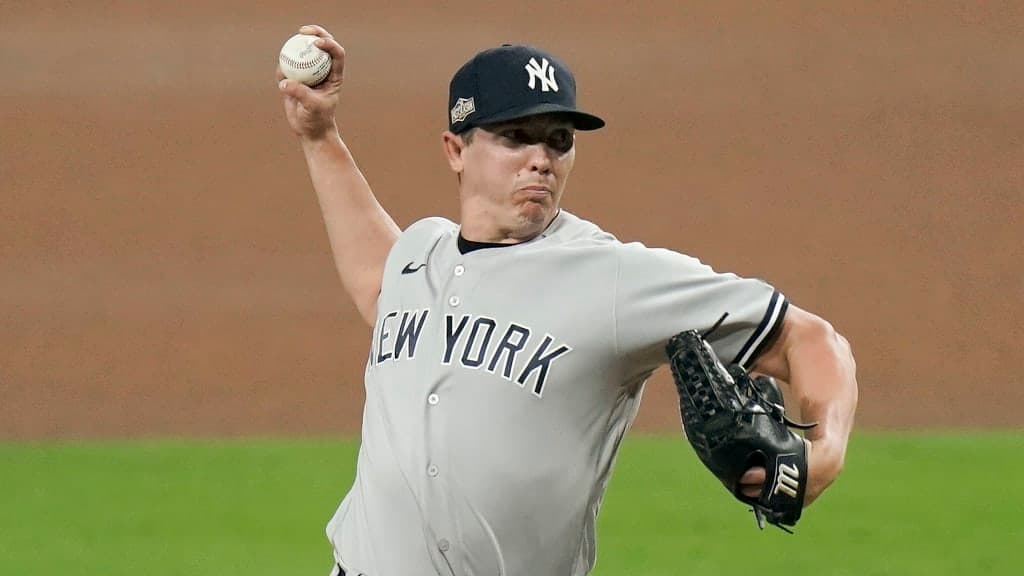 Photo credit:MLB.com
The Toronto Blue Jays have another reinforcement for their pitching staff on the way.
Chad Green made the jump to Triple-A Buffalo in his rehab assignment on Wednesday and tossed one-and-two-thirds scoreless innings for the Bisons. He surrendered just one hit, didn't walk a batter, and struck out two.
Previously, Green had three scoreless outings with the Low-A Dunedin Blue Jays to kick off his path back from Tommy John surgery. He threw three-and-one-third scoreless innings for Dunedin over those three outings and scattered two hits while striking out four batters.
The right-hander's fastball averaged 94.4 miles per hour during his outing with Buffalo and it maxed out at 95.3 mph. During his last fully healthy season with the New York Yankees in 2021, Green's fastball averaged 95.7 miles per hour, so he's still a shade under his pre-surgery velocity.
The Blue Jays inked Green to a contract in free agency that features a multi-layered option structure. Green is being paid just $2.25 million in 2023, but, if he pitches well for the Blue Jays, they can activate a club option that would pay him $27 million between the 2024 and 2026 seasons.
Once Green's ready to return, the Blue Jays will have to remove somebody from their 40-man roster in order to make room for him to come off of the 60-day Injured List. Trent Thornton, Mitch White, and Jordan Luplow were designated for assignment for the Blue Jays to make room for the newly-acquired Genesis Cabrera, Jordan Hicks, and Paul DeJong, while Otto Lopez was moved to the 60-day Injured List to open up a spot for Hyun Jin Ryu.
---