Chapman is Looking to Fill the Void Left by Semien, and he's had a Great Start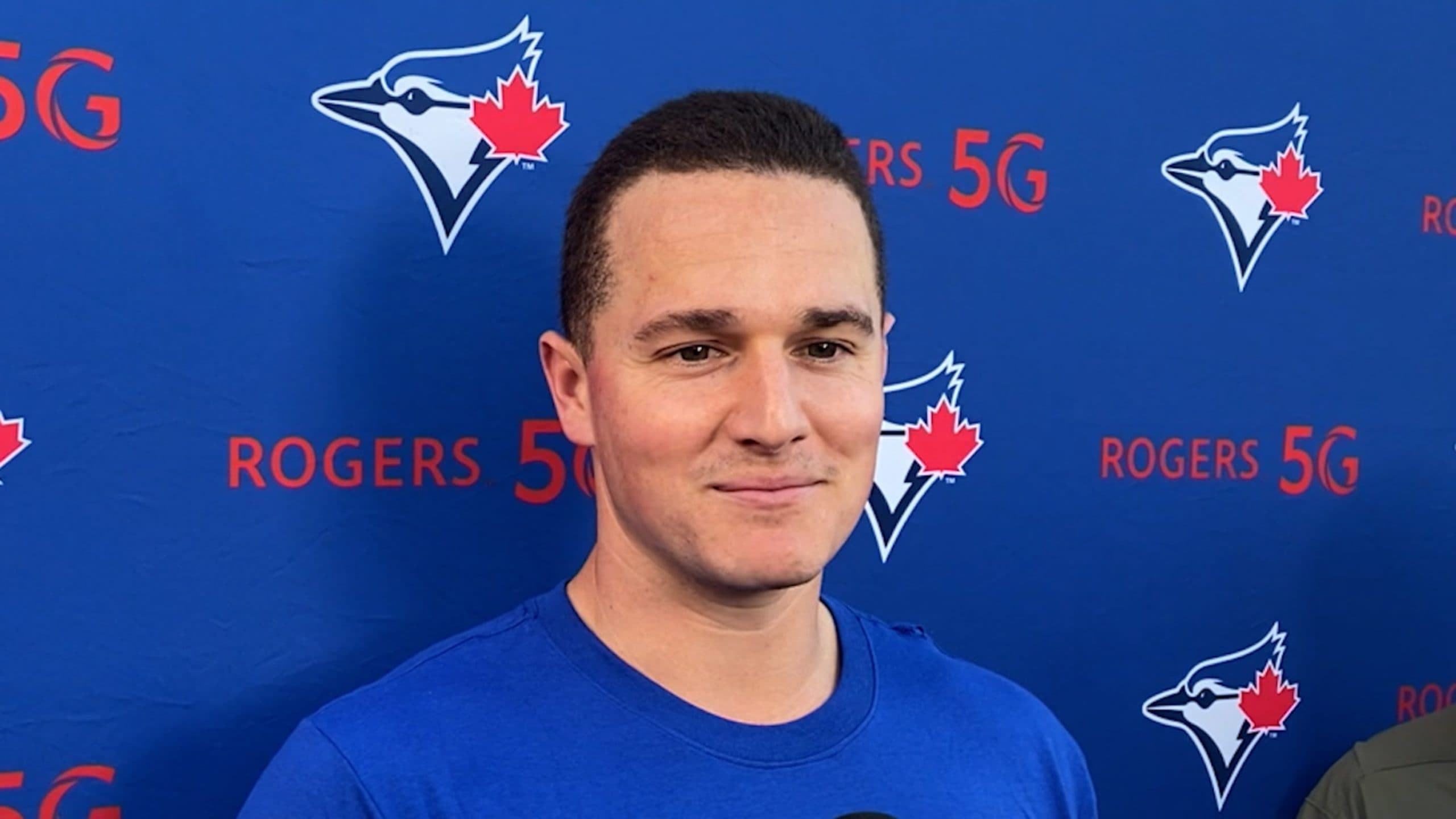 Do you recall what you were doing at 5 in the morning on Friday, March 18th? 
Personally, I was about three hours into my sleep about to be unwillingly woken up by my kittens. Do you want to know what Matt Chapman was doing? The new Blue Jays third baseman was already at the training facility, ready to work.
While Santiago was incorrect in regards to the time, it does leave a good first impression with the fans, the front office and his fellow players. Not just that, but from interviews you can tell that the third baseman is excited to be a part of this team.
The similarities to former Blue Jays infielder, Marcus Semien are present. Like Semien, Chapman spent the previous season with the Oakland Athletic's, but struggled offensively. For Semien, the move paid off well, as he signed a seven year, $175 million contract. Chapman spoke with the former Jay, who said that the 28-year-old third baseman would love it in Toronto.
I remember hearing during a broadcast that Matt Chapman helped improve Marcus Semien defensively, which Semien passed the knowledge on to the young Bo Bichette. Now it seems like Chapman, a two time platinum glove winner,  is looking to help the younger players improve their defense.
Chapman, like Semien, is a leader. While the Blue Jays are certainly not devoid of any leaders on the team, it's important to have that "field general" who can help guide the young players defensively. Contrast his leadership to that of the vets during the mid 10s runs, where Dalton Pompey was allegedly bullied by the vets. https://bluejaysnation.com/2019/04/22/pompey-bullied-in-blue-jays-clubhouse/ That leads one to believe that this team has the potential to be a lot more successful.
A player could have all the talent in the world, but without the right attitude, they'll never succeed to their full potential. Let's put aside Chapman's defensive abilities. We'll also put aside his potential for the big power numbers pre-COVID. https://twitter.com/thejaysnation/status/1504549641836118020 Let's just focus on the fact that he wants to improve and help others improve around him. That alone, makes the cost of acquisition worth it.
Chapman has two more seasons under arbitration, meaning he can test the free agent market after the 2023 season. Per Ken Rosenthal of The Athletic, Chapman seems more than open to signing an extension despite being a Jay for less than a week. If he performs well this season, the Jays should absolutely re-sign him, as Matt Chapman, the best defensive third baseman in the league, is the exact leader the Jays need.
Conclusion:
For the Jays, this was a lowish risk, high reward situation. They traded three prospects that were positionally blocked and a solid prospect coming off Tommy John. For Chapman, this is an opportunity to regain his stock and get that huge contract he deserved after 2019.
Who knows what the future holds, all I know is that the Blue Jays are lucky to have him for two seasons at the very least.
As always, you can follow me on Twitter @Brennan_L_D. Guess what? This article is scheduled for 12:00 PM, (forgot to upload it with a picture) an hour before the first televised game of the season. Who else is pumped? Below is a cool meme.