Charlie Montoyo sounds off on teams complaining about Canada's COVID-19 laws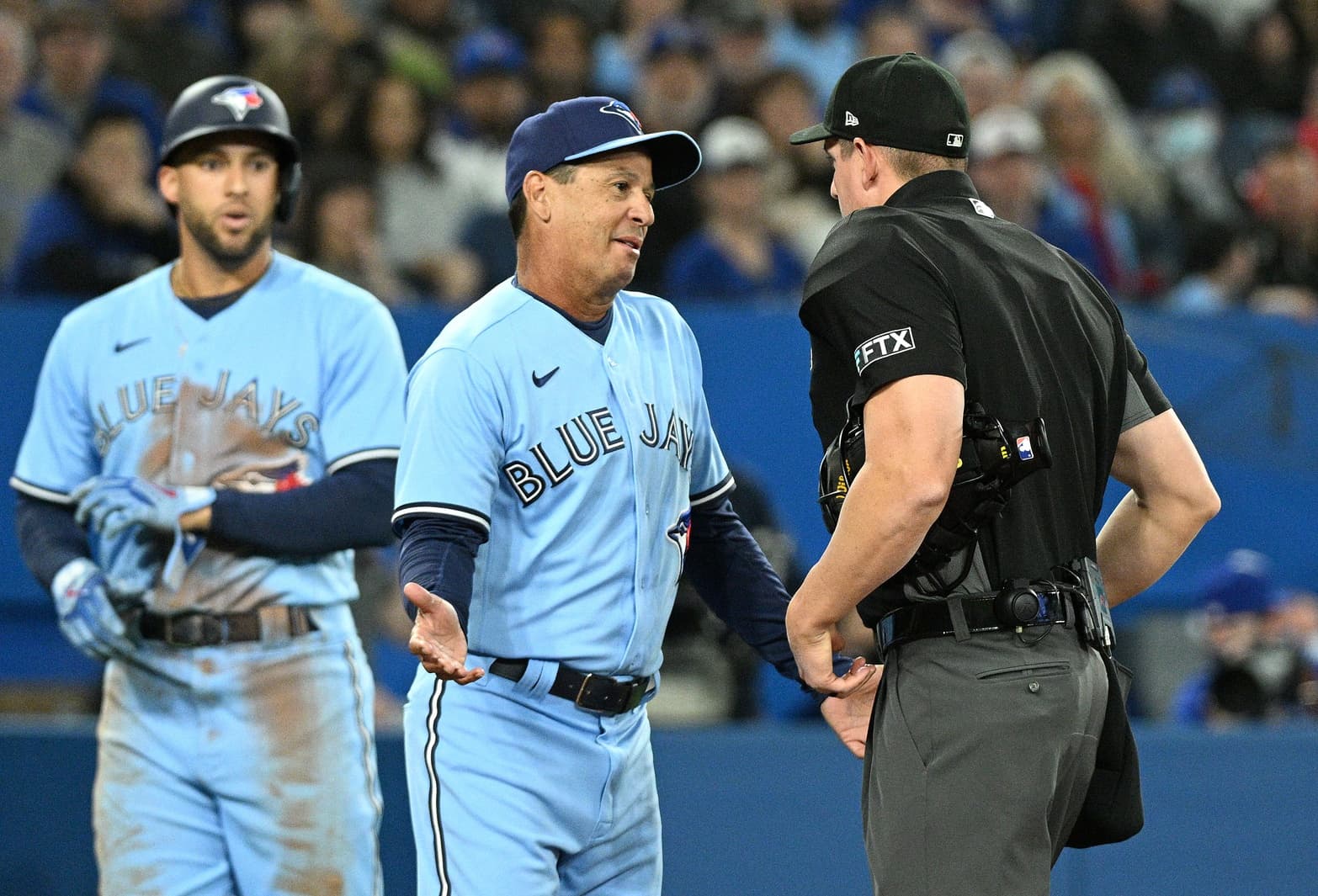 Photo credit:© Dan Hamilton-USA TODAY Sports
Charlie Montoyo has had quite a feisty start to his 2022, hasn't he?
A few days ago, the 56-year-old manager was ejected for only the fifth time in his 392 games that he has managed. On Tuesday, Charlie Montoyo had a spicy quote when dealing with those who believe the Blue Jays have an advantage in regards to cross country travel.
Charlie is 100% correct here. It is evident that fans of American teams didn't give a shit when the Blue Jays played their entire 2020 in Buffalo. It's especially evident when those same detractors give the Jays absolutely no credit for finishing 2021 with 91 wins, despite playing 44 "home games" in the United States.
No, to non Blue Jays fans, the fact that some players such as Tanner Houck of the Red Sox and Aaron Judge of the Yankees will miss like 10 games in Toronto is apparently enough to give the Jays a huge advantage.
Edit: According to Erik Boland, Aaron Judge has been vaccinated.
This is ignoring the fact that every single Jays player
has
to be vaccinated, or they'd be unable to play half of the scheduled games. Why? Well, the same rules apply for leaving Canada, something that is intentionally neglected.
If the same rules apply in the next off-season, the Blue Jays would have a major disadvantage in signing the aforementioned Judge. In fact, they're the only team that has to worry about this. Hell, it's alleged that Michael Conforto is unvaccinated, meaning the Blue Jays possibly had to look elsewhere for their left handed batting outfielder.
I've never really bought into the conspiracy that the major sports leagues in North America want to screw over Canadian teams. However, between the NBA refs not allowing the Raptors to play defense due to a plethora of  "foul" calls as well as some of the worst umpired games in the Major Leagues, I'm starting to believe it is a possibility.
Either way, good on Charlie for speaking out against this crap. He is a true Canadian.
As always, you can follow me on Twitter @Brennan_L_D. I have some exciting news that will be announced in the near future, so stay tuned!
---