Daily Duce: Trevor Bauer meets with the Blue Jays, Socrates Brito signs with the Yankees, and more!
Daily?!?!?!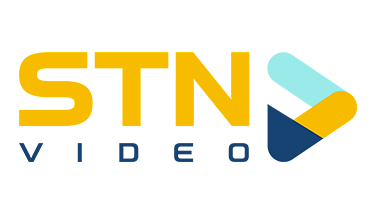 We've got a new player to add to the 'the Blue Jays have checked in on _____' list. It's Trevor Bauer, the reigning National League Cy Young Award winner.
While the Blue Jays have been linked to virtually everyone this winter, Bauer's name hasn't been mentioned anywhere near as often as fellow top-tier free agents like George Springer, DJ LeMahieu, and J.T. Realmuto. I know there's been speculation around Bauer being a sensible fit for the Blue Jays, who badly need starting pitching help, but this would be the first tangible link between the player and the team this off-season.
On New Year's Eve
, Bauer posted a video on his Twitter account mentioning that he had a call lined up with the Blue Jays in which he was chatting with pitching coach Pete Walker and the organization's high performance department.
Bauer is an interesting case. He's undoubtedly the top name on the free-agent market for starting pitchers this year and he's a player the front office would be familiar with given Cleveland traded for him when Mark Shapiro was still there. But beyond his success on the mound in 2020 and the Cleveland Connection,
Bauer is a big personality with some baggage
, and that might contradict the plan of building around high-character players that Shapiro has spoken about on multiple occasions.
I mean, if they thought Marcus Stroman was too big of a pain in the ass to keep around, it's difficult to imagine the Blue Jays would want to be a part of the Trevor Bauer Experience.
Sticking with high-level free agents, it seems that the Blue Jays are one of the final two teams bidding on George Springer. According to the New York Daily News, the race is down to the Jays and the Mets and the price has reached
"well north"
of nine figures.
Apparently, Springer is asking for more than $150 million, which is a hell of a lot of money to invest in a player on the wrong side of 30. Springer is very good, there's no doubt about that, but I'm not sure he's $150 million good.
Based on all we've heard so far, it does sort of seem as though the Mets and Springer are the obvious match and that the Blue Jays are serving the function of helping to drive the asking price up on behalf of Springer's camp. I have a feeling it would take a pretty significant overpay for the Jays to come out on top here, and I'm not sure if Springer is the ideal player to make that investment with.
Elsewhere… the Yankees have gone ahead and found their next Gio Urshela. Socrates Brito, the legend of the Buffalo Bisons, has inked a minor-league deal with the Yanks that features an invite to spring training.
At this point, you have to just gear yourself up for Brito putting together a breakout season in 2021 after drinking whatever magic fucking fairy dust they're giving players in the Bronx.
Also, speaking of former Blue Jays…
Justin Smoak is headed to Japan. The former All-Star had a rough season in Milwaukee last year but managed to find himself a nice paycheque overseas. I imagine we'll see many highlights of Smoak absolutely destroying the ball in the NPB.