Dan Shulman predicts Robbie Ray and Marcus Semien will leave and that the Blue Jays will try to trade for Jose Ramirez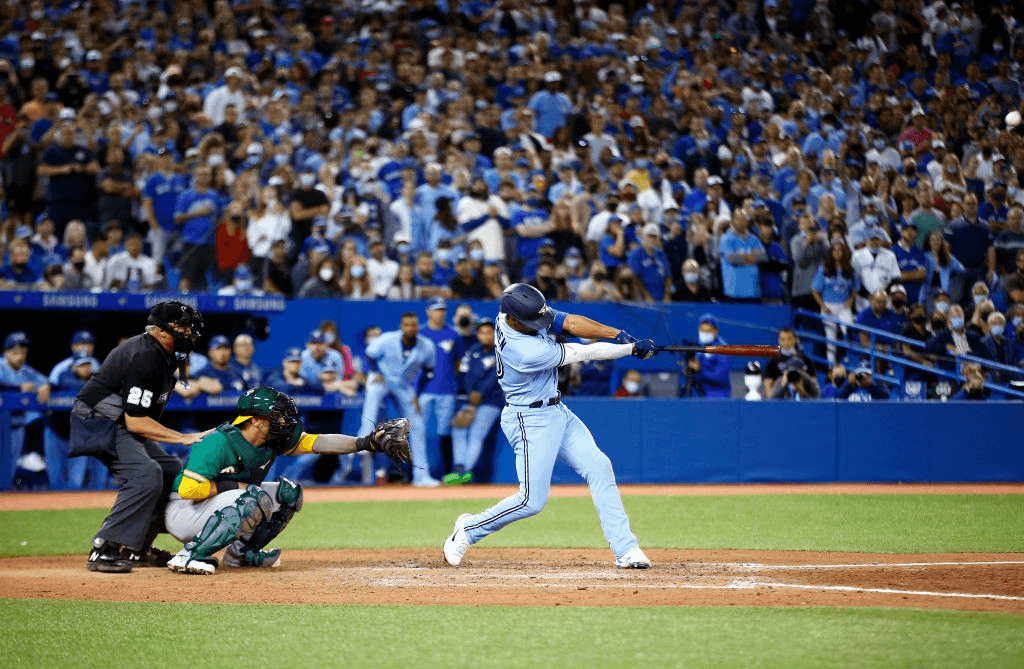 The Blue Jays have the likely American League Cy Young winner along with a guy who's going to finish towards the top of Most Valuable Player voting headed to free agency at the same time.
Can they re-sign both of them? If they could only pick one, which would it be, Robbie Ray or Marcus Semien? Dan Shulman's guess? It's going to be neither of them.
Shulman appeared on the Baseball Tonight podcast
with Buster Olney on Monday and he spoke about the Blue Jays' upcoming off-season (the segment starts at about 43 minutes). He figures that the Blue Jays have the financial ability to sign both players, but it would impede their ability to make improvements elsewhere…
OLNEY: Before you go, I wanted to ask you about the Blue Jays. Give me the lay of the land on Marcus Semien and Robbie Ray, who are both hitting the free agent market and what the chances are the Blue Jays keep one or both of these guys.

SHULMAN: The fanbase by in large wants both of these guys re-signed, and how could you not with the kinds of seasons they had? I think they financially could re-sign both of them, but that would probably hamstring them in other areas. Vald Jr. is hitting arbitration, Teoscar Hernandez is in arbitration, and Jose Berrios is a free agent at the end of next year, so either requires arbitration or a one-year deal or an extension.

If I had to guess, I would guess neither one of them is back, to be honest with you.

With Semien, it's interesting. There are a couple of things the Blue Jays can't compete with… They can't become a West Coast team, and Marcus is a West Coast guy. If he says, 'listen, we loved it here but my family wants to be on the West Coast,' there's nothing you can do. And if he wants to play shortstop, there's nothing you can do. Because I think Bo Bichette, who struggled early in the year defensively, really improved and he did enough to stay at short. I'm sure they're going to take a run at him but I don't know if they're going to get him.

My guess is they extend Jose Berrios, or try like hell to extend Jose Berrios. And I think there's an excellent chance that if they don't get Semien, that they try to trade for Jose Ramirez. This is a team, as good as it is, as fun as it is, there's a lot of sameness in the lineup. There's a ton of right-handed batters, so Jose Ramirez in the two spot as a switch hitter with his ability to grind out at-bats would be an incredible fit. You put him at third base, Cavan Biggio, if he's a part of it next year, is a better fit at second than third.

But if Ray's not back, then they have to go and get some starting pitching. I don't know if it has to be a No. 1 guy, but they have to go get at least a solid and dependable middle-of-the-rotation kind of guy to go with Jose Berrios, Hyun Jin Ryu, and Alek Manoah.

The good news is for Blue Jays fans that it isn't like if they don't get those guys they're going and putting the money in the pockets. The contending window is wide open and they will spend a good amount of money in the off-season.
While Shulman is a play-by-play guy and not a reporter, he's a well-connected guy who communicates on a regular basis with people around the Blue Jays and around the league, so his take on this situation is obviously worthwhile.
He didn't go into much detail about Ray or where he'll end up, but the notes on Semien do make sense. Semien is from San Francisco, he went to the University of California in Berkley, and he played six seasons with the Oakland Athletics. Assuming he wants to head back to the West Coast is pretty reasonable.
Where might that be? Obviously not Oakland, as they're too cheap to even given Semien a qualifying offer. The Giants might be the team as they just had a breakout season and have a bunch of cash to spend. If the shortstop issue is a real thing, it might not work, as the Giants just gave Brandon Crawford a contract extension. The L.A. Dodgers could also be in the mix if Corey Seager leaves in free agency.
Circling back to Ray, the Blue Jays might not want to get into a bidding war with the likely Cy Young winner given his lack of a substantial track record. In his six full seasons in the league, Ray has had two excellent showings (2017 and 2021), two ho-hum ones (2016 and 2019), one that was cut short due to injury (2018), and one very bad one (2020).
As great as 2021 was, dishing out the $120 million that it'll likely keep in order to get him to stick around might not be in the Blue Jays' plans.
Regardless, Shulman also noted that even if the Blue Jays don't bring back Semien and/or Ray, money will be spent elsewhere. He mentioned Cleveland's Jose Ramirez as an ideal fit and said that it would make sense for the Blue Jays to find another mid-rotation starter.