Daulton Varsho comes up clutch as Blue Jays beat Dodgers in extras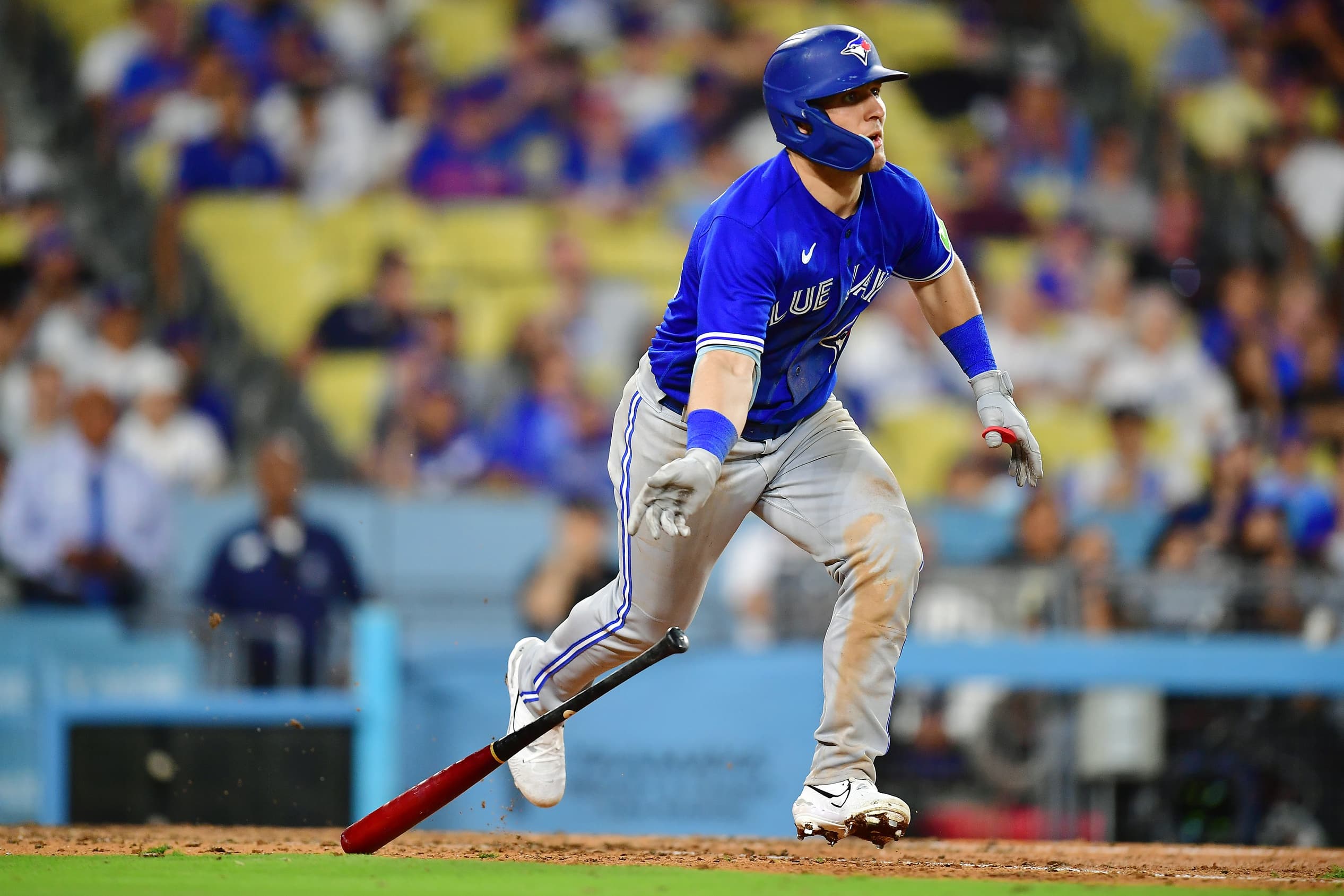 Photo credit:© Gary A. Vasquez-USA TODAY Sports
Sorry folks, stressful games aren't just a Seattle thing.
The Blue Jays and Dodgers exchanged punches throughout regulation, but Toronto pushed three runs across in the 11th inning, ultimately sinking L.A. in a 6-3 win on Monday night. The guy who arguably needed it most, Daulton Varsho, delivered the biggest hit of the night with a two-run double to put Toronto ahead for good. Varsho's ball was a sinking line drive that Jason Heyward couldn't pick on a short hop, and it went all the way to the wall to score a pair of runs.
This game certainly had its frustrating times, mainly the 4-for-20 mark they put up with RISP. But, the Blue Jays have been on the wrong end of a lot of late-inning losses lately, so winning this one on top of yesterday's game feels very satisfactory.
Blue Jays Nation's Player of the Game: Jay Jackson
Before I get into the contents of the game and with all due respect to Varsho, Jackson was the clear MVP of this game. A lot of Toronto's high-leverage arms had been exhausted this past weekend in Seattle, so Jackson was thrust into a multi-inning relief effort tonight. Jackson pitched the highest of high leverage tonight, including scoreless 9th and 10th inning frames that kept the game tied. All told, he pitched two innings with no hits, one walk (IBB), and two strikeouts. His season ERA is now down to 0.64.
What may be more impressive are the names that Jackson sat down; he retired Mookie Betts, Freddie Freeman, and Will Smith in order in the 9th inning. He stranded a pair of runners in the 10th, and Jackson earned his third win of the season.
Things worth mentioning
Jose Berrios didn't have his best stuff tonight, but even that was good enough to keep Toronto in position for the win. Berrios tossed five innings allowing five hits, two runs, four walks, and three strikeouts. Berrios has pitched at least five innings and given up two runs or less in all four of his July starts, three of those coming against NL West opponents.
Berrios was opposed by Michael Grove, who had struggled immensely through 12 games this season. He entered tonight owning a 6.40 ERA, but he was carving up Toronto's lineup for the first few innings of tonight's start. While Toronto's lineup has been known to allow struggling pitchers to do this to them, that didn't stop speculating minds from asking a few questions. After the conclusion of the 4th inning, umpire Jeff Nelson stopped to examine Grove's glove, hat, and even one of his pant legs. Grove was then promptly asked to change his pants in between innings.
Take that with whatever you please, because the Blue Jays struck Grove for two runs in the very next inning. RBI singles from Kevin Kiermaier and Vladimir Guerrero Jr. evened things up at 2, and that would conclude the night for Grove.
The Blue Jays got their first in-game look at Genesis Cabrera, a lefty reliever who they acquired from St. Louis last week. Cabrera had been elite facing left-handed batters entering tonight, so the Blue Jays set him up perfectly with a couple of lefties due up in the 6th. Cabrera tossed a three-up-three-down frame, inducing a groundout, a flyout, and a strikeout by way of his lethal slider. 10 of his 14 pitches were strikes, and his fastball topped out at 96.5 mph. What may have been even better to see was that Cabrera was one of the biggest cheerleaders on the bench after his outing.
Both teams exchanged clutch 8th inning solo homers. Matt Chapman launched a ball into the right field seats in the top half of the inning on a 99 mph sinker from flamethrower Brusdar Graterol. That gave Toronto a 3-2 lead, but Max Muncy answered in the bottom of the frame with a well-pimped blast off of Trevor Richards.
What's Next: Chris Bassitt faces Julio Urias tomorrow night in the second game of the series. Urias is sporting an abnormal 5.02 ERA, the highest it has been since 2017.
---