Despite poor start in Grapefruit finale, T.J. Zeuch has made the Blue Jays' roster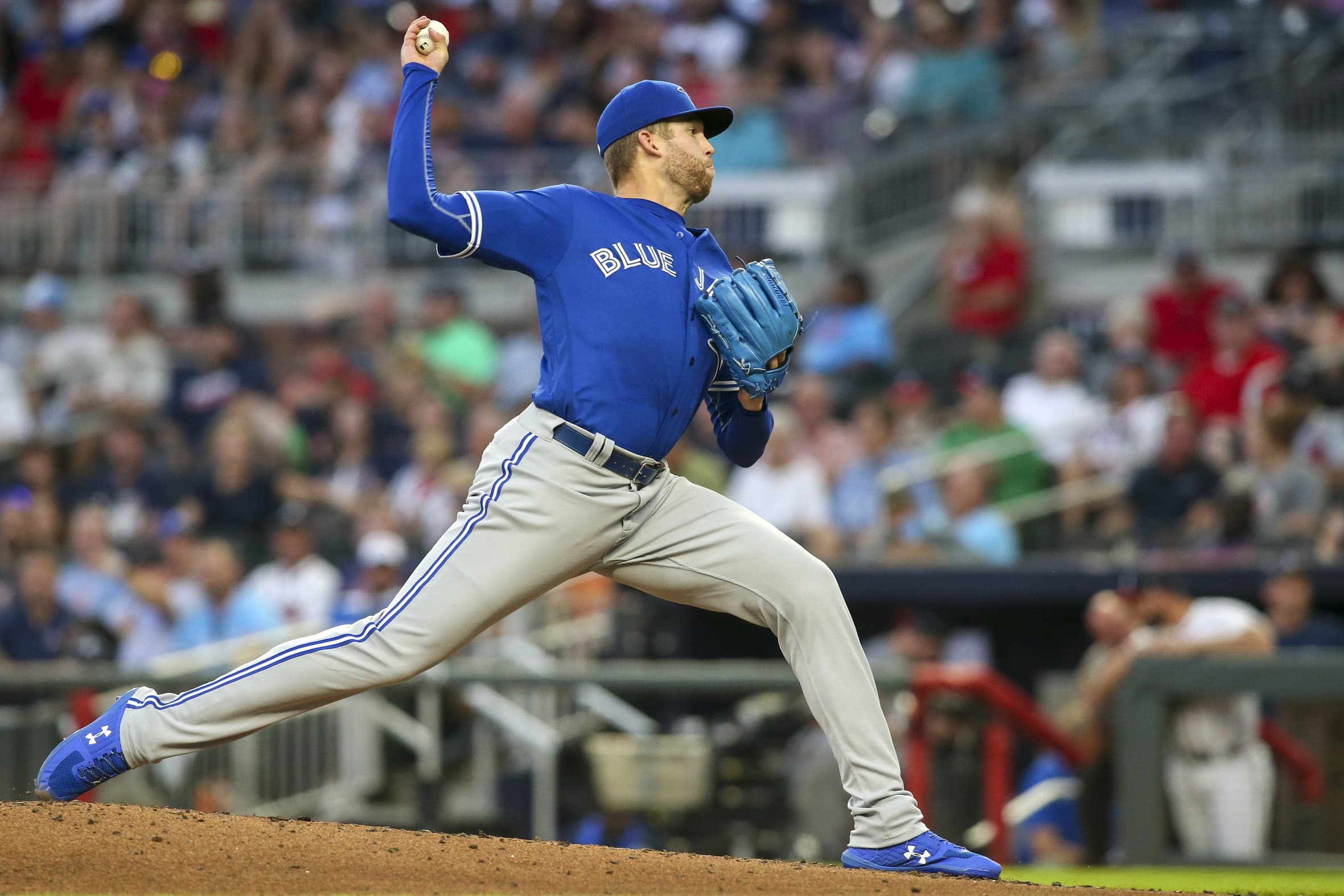 T.J. Zeuch will be a member of the Blue Jays' pitching staff when the team breaks camp.
The Blue Jays
reportedly told
Zeuch before he took the mound in Monday afternoon's Grapefruit finale that was the case.
He then went ahead and laid an egg against the Phillies, allowing five earned runs on nine hits and a walk over the course of three innings. Let's hope he's just getting all of the bad out now before pitching in an actual game later this week!
Jokes aside, I would imagine that the Blue Jays told Zeuch before the game that he didn't have to go out there and prove anything on the mound today so he took it a bit easy and that played into the ugly outing. I don't know. Maybe that's optimistic and he just isn't that good.
Regardless, Zeuch is going to start the season with the team, and I would assume he's taking Robbie Ray's spot in the starting rotation for now. It's either that or he's going to be in the team's bullpen as a guy who can munch innings in the event that a starter gets pulled early in a game. He's probably better suited for the latter, to be honest, but the Blue Jays have raved about Zeuch's uptick in velocity this spring, so maybe there's something there.
We could also see Zeuch be used as more of a bulk guy than a traditional starter, as the team could put together a six-inning start between him and, say, Trent Thornton or Julian Merryweather. We shall see!