End of month Winter Leauge wrap-up: Rainer Nuñez leads the Dominican Winter League in home runs, Bowden Francis pitching well, and more!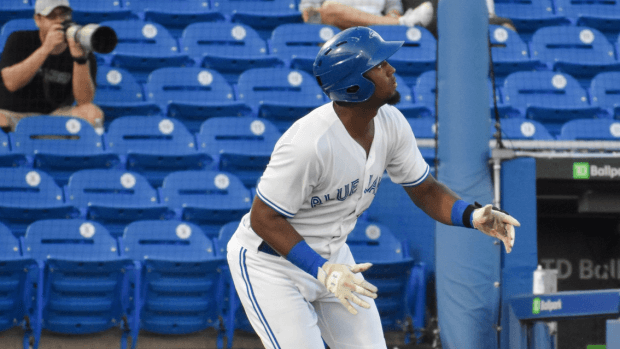 Photo credit:Dunedin Blue Jays
It's the end of November, so it's time to look at how Blue Jays prospects are doing in their respective winter leagues!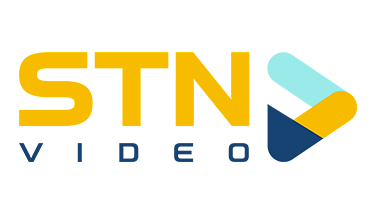 So first things first, you've read the title and may be asking "who's Rainer Nu
ñez?". He was Blue Jays Nation's 16th-ranked prospect in the mid-season ranking, and oh my is he ever coming into his own. More on that in the first section.
We'll also look at several other prospects, such as Naswell Paulino, Bowden Francis, Otto López, and Adrián Hernández.
Rainer Nuñez:
As I had mentioned, the 21-year-old ranked as our 16th best Blue Jays prospect, and for good reason. He was the only Dunedin Blue Jay regular to have an exit velocity over 110 mph, which he did five times. In fact, in 2021 when exit velocity was tracked, he was one of only six batters with a ball hit over 110 mph, which he did the most despite being younger than most of his contemporaries.
Of course, exit velocity only matters so much, so what about his season totals?
Nu
ñez slashed .299/.328/.482 with 15 homers in 384 plate appearances with the Dunedin Blue Jays, eventually winning the Florida State League batting title. His BB% dropped from 13.7% in the FCL in 2021, to 3.6% with the baby Jays, but he only struck out 21.4% of the time, which isn't bad in the slightest.
He was promoted to Vancouver around the all-star break, where he slashed .321/.379/.491 in 116 plate appearances. With the only Canadian minor league team, he had 4 homers for a 140 wRC+. Interestingly, his BB% rose to 8.6%, while his K% didn't really jump that much (23.3%).
The right-hand-hitting first baseman has only continued to raise his stock by playing in the Dominican Winter League (LIDOM). With Estrellas, he's slashing .271/.314/.448 in 102 plate appearances. What's fantastic though, is his home run total.
He currently leads all of LIDOM with
five homers
in that short amount of time. The last time someone his age had 5+ homers was all the way back in the 2014-15 season when Maikel Franco hit 7 in 161 plate appearances. The last time someone
around
his age led the home run leaderboard was former Blue Jay Juan Francisco (who was 22) over a decade ago in the 2009-10 season.
The Mets Ronny Mauricio, who is also 21 years old, ranks tied for second in LIDOM homers with four. However, Mauricio has 156 plate appearances compared to
Nuñez's 102.
Expect Nuñez to rise up on top prospects list shortly. There's also a slight chance he's picked up in the Rule 5 draft, as his power is legit and even his hit tool is a plus. Guess we shall see!
Otto López:
This shouldn't really come as a shock, but López has continued to hit in LIDOM. Although he's only slashing .257/.297/.343, he did have a pretty noticeable hit streak that was snapped after Tuesday's game.
López isn't a home run hitter, but three of his nine hits have been for doubles and he's played a mix of second base and centre field.
There has been a lot of talk about the depth at catcher, but the Jays have four everyday second basemen on the 40-man roster. It's time for Ottomatic to get some regular playing time as he has one of the best hit tools, if not the best, in the Blue Jays organization.
Adrián Hernández:
Since we last checked in on the 22-year-old reliever, Hernández
has given up a few runs, including a homer. Despite that, he's rocking a 2.63 FIP in 13.2 innings pitched, mainly as a medium to high-leverage reliever in the Mexican Winter League.
The screwball pitcher still has a 33.3 K%, but still has a high 12.3 BB%. To take it to the next level, Hernández
will have to continue to lower the walk rate. Once his command is plus, watch out, this guy will be the swing and miss pitcher the Jays could use. Hernández currently has a 39.62 whiff%, which means that every time a batter swings, they miss 39.62% of the time.
It's also worth noting that the stadium gun has flashed
95 mph
on a few of his pitches. However, I've been told that the stadium gun is likely a little bit juiced, I'd assume by probably 2 mph. It's likely he's touched 93 mph quite a few times, which is still solid with his extension, the movement, and his 80-grade secondary pitch.
Hernández is eligible to be taken in the Rule 5 draft next week. Out of any of the eligible prospects, Hernández
has a real shot to be taken, as he's MLB-ready. I guess we'll see.
Bowden Francis:
At 26 years old, is Bowden Francis still a prospect? Not really, but I think it's worth mentioning how he's doing in the Puerto Rican Winter League.
He's made four starts, giving up just a single run (a homer in his last start). That's good for a 0.56 ERA in 16 innings pitched. What's more exciting is the fact he has 21 strikeouts facing just 56 batters, which is good enough for a 37.5 K%. Hell, he's only walked three batters for a 5.4 BB%, and even then, one walk should have been a strikeout.
His 13 swings and misses in his last game were the most in his four starts. He's currently rocking a 27.56 whiff% and a 32.07 called strike + whiff %. Although his whiff% is still good, it's below his whiff % in Triple A this past season.
Criollos de Caguas, his Puerto Rican team, has used him as a starter, but it's to be foreseen if the Jays have the same plan for him. Francis was primarily used as a bulk reliever, which helped get his season back on track in early July.
Either way, it will be interesting to see what the Jays' plans are for the 26-year-old. He's certainly a depth option for the team heading into 2023.
Naswell Paulino:
The 22-year-old was originally on the
Águilas Cibaeñas weekly roster for a few weeks but has moved to RA12 in the Puerto Rican Winter League for his winter ball action.
In his two appearances, he hasn't allowed a run while striking out two for a 33.3 K%. The lefty also has a 29.03 Called Strike + Whiff%.
Although he's debuted for RA12, there isn't a large enough sample size to really make a comment other than the fact that he got soft contact, so expect an update in the next article!
Other tidbits:
Alejandro Melean's season has come to an end. The 22-year-old appeared in two games, posting a 7.71 ERA in 4.2 innings pitched with a 9.1 K%. The other game he appeared in was in a very long rain delay which will be completed at some point, so his Baseball-Reference statistics haven't been updated.
I bought the Venezuelan streaming service before I noticed that, and since there are no other Jays playing in the Venezuelan Winter League, a kinda bought it for nothing. Especially when you factor in that his games weren't archived. Oof.
Glenn Santiago is also playing in the Puerto Rican Winter League, where he's just had one at bat. He plays for the Indios de Mayaguez, and like Paulino, his section will likely be updated in the next update article.
There are a few other Jays prospects playing in LIDOM with limited action. Luis De Los Santos still currently sits at eight plate appearances for Escogido, the same as fellow Escogido player Steward Berroa. Rafael Lantigua only has two plate appearances with Gigantes del Cibao. Not too sure if these guys and other Jays prospects in the Dominican Republic will get a shot, but I guess we'll see!
As always, you can follow me on Twitter and Instagram @Brennan_L_D. I've been trying to do a daily compilation video of prospects, with yesterday's featuring pitcher Yondrei Rojas (5'10, but touched 95.8 mph) and Damiano Palmegiani.
---