Finding the next Robbie Ray
Photo credit:Jeff Curry-USA TODAY Sports
We don't have any idea how the off-season is going shake out but it is entirely possible the Blue Jays enter next season
without their ace Robbie Ray
.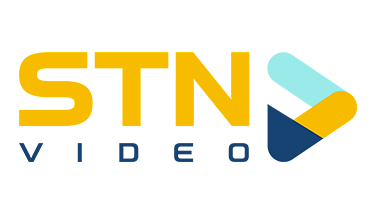 Ray, the likely American League Cy Young Award winner, is in line for a big payday, potentially as high as the 6-year, $140 million deal Patrick Corbin signed with the Washington Nationals. If the Blue Jays are unable to bring Ray back (and even if they are), they need to find the next version of Robbie Ray.
This is easier said than done of course. Nobody expected Ray to have the season that he did. He was coming off his worst season, and one of the worst seasons in baseball. His 2017 success was well in the rear-view mirror. However, he was only 28 and still had that good strikeout stuff. The Blue Jays took a chance, got Ray's mechanics sorted out, got him throwing harder, got him throwing strikes, and the rest as they say is history.
What follows, is three pitchers in their late 20's who have had some success in the past, but who struggled majorly in 2021. All three are free agents and given the seasons they had are likely looking at one-year deals to rebuild their value, much like Ray. All three still have something intriguing about them and with the right tutelage could be the next Robbie Ray.
Andrew Heaney
The left-hander was the ninth overall pick by the Marlins in 2012. He made his big league debut just two years later and was then traded to the Angels prior to the 2015 season. His best season came in 2018 where he made 30 starts, pitched 180.0 innings, and had a 4.15 ERA. This season he had a 5.27 ERA for the Angels before being flipped to the Yankees at the deadline. He was even worse in pinstripes, pitching to a 7.32 ERA across 35.2 innings.
What Heaney does well is strike batters out. He struck out 10.41 batters per nine innings this season. He generated an above-average 12.5% swinging-strike rate, and gets batters to chase at an elite rate of 35.7%. Per
Baseball Savant
, his fastball has a spin rate of 2443 rpm which ranks in the 90th percentile. He gets 15.3 inches of horizontal break on the pitch, which is 6.8 inches more than similar fastballs. He also throws a slurvey-type curveball, which again has a high spin rate. The curve is his best pitch for whiffs and strikeouts. Heaney's spin rate it should be noted stayed consistent all season, he didn't see a significant change following the sticky stuff crackdown in June.
The problem for Heaney is he doesn't throw very hard, averaging 92 mph, so when he misses his spot, especially with the fastball he can get hit around and hit hard. This can lead to home runs and big innings against Heaney. It can be tough for a pitcher like this to succeed in the AL East, as the Yankees learned, but the Blue Jays were able to make Robbie Ray and his loud contact work. They could potentially do the same with Heaney.
Dylan Bundy
A pitcher the Blue Jays should be familiar with, Bundy made 103 starts for the Baltimore Orioles from 2016 to 2019. Bundy once one of the top pitching prospects in the game, was never able to put it all together with the Orioles. He had a few solid seasons with Baltimore but never lived up to the expectations thrust upon him as a prospect.  Traded to the Angels in 2020 he finally had the breakout season. In 65.2 innings for the Angels, he pitched to a 3.29 ERA supported by a 2.95 FIP and 3.75 xFIP. He was striking out more batters than ever while walking fewer, and moving away from Camden Yards his home run rate dropped substantially.
Unfortunately, he couldn't sustain the success he had in 2020 and was one of the worst pitchers in baseball in 2021. His ERA climbed to 6.06, his home run rate rose to 19.2%, the highest of his career. His strikeout dropped to the lowest it's been since 2017 and he walked more batters than ever before. He also dealt with a shoulder injury which ended his season, though it doesn't appear to be serious as he was trying to come back and
pitch at the end of the year. 
Bundy did see a decline in his spin rate after the crackdown which may have affected his performance. His slider which was his best pitch in 2020 got hit around much more in 2021. He doesn't throw hard at all, with an average fastball velocity of 90.7 mph. He throws five different pitches at varying speeds which can keep hitters off balance. His location could be better and perhaps a mechanical tweak could fix that. A mechanical change could also help increase Bundy's velocity, as the Blue Jays were able to do with Ray.
Vince Velasquez
Devan Fink over at FanGraphs
wrote a great article on Velasquez
and made a suggestion that Velasquez should throw his fastball more. Fink goes into great detail on Velasquez's fastball and how effective the pitch is and how often he throws it. Velasquez throws a high-spin fastball but has gone away from it in recent seasons, in favour of more off-speed pitches. This has been a trend across baseball, but for Velasquez, he may be better off just leaning into his best pitch and throwing it more.
Velasquez threw five different pitches last season. The Blue Jays might be able to take an arm like his and get him to simplify his pitch mix, focusing on his four-seamer, slider, and curveball. Much like Ray, Velasquez walks too many and gives up homers. And like Ray it may be a matter of telling Velasquez you have good stuff throw it in the strike zone, limit walks, and that way when you allow homers you are keeping the damage to a minimum.
Velasquez's slider while having a high spin rate doesn't exactly have
similar spin to any of his other pitches
. This may have made it easier for hitters to identify the slider, which might explain why batters hit .300 and slugged .560 against the pitch. Perhaps Velasquez ditches the slider and throws a cutter or something that might pair better with his fastball.