Fortnight on the Farm, Vol. 5
With the minor league seasons roughly a week away from the halfway point in their schedules, we've gotten a better data set about who's building their prospect status and who's more an organization filler guy.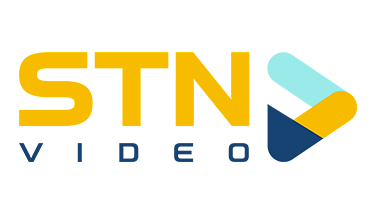 Once in a while, you acknowledge the older guy who's doing impressive work, as I have a couple of times for Casey Lawrence, but most of the time there's some solid reason that leading your AAA squad doesn't translate into the promise of major league success (I'm not telling you anything you probably don't know). Still, props where due can't hurt.
Triple-A Buffalo
You can't be a Jays fan and not know about the latest chapter in the Nate Pearson saga, but for the sake of completeness, Pearson had been working his way back from the effects of mono and they had been going slow with him, his second and third appearances were on five days rest, and Sunday he was going on four and was surely expected to get up to three innings and 50-60 pitches. He made it through two pitches and then left the game with shoulder "discomfort." So my daydream that he'd step up in the second half and bolster the rotation or at least provide a safety net for Kikuchi is back in cold storage until we know more.
In other news, after Casey Lawrence stopped the bleeding with 4 innings Friday, the Jays rolled over to Max Castillo for Sunday. Thomas Hatch is probably higher on the depth chart but he pitched Friday night as well. For his part, Castillo earned the chance, he was rocking a 0.66 ERA over 27.1 IP at Buffalo. Hatch struggled with some issues for the first month of the season but over his last six outings, his ERA is 3.18 with 7 walks and 36 strikeouts over 34 IP. Worth noting in the bullpen, Adrian Hernandez continues to roll and Trevor Richards should really be worried. Also, 23-year-old RHP Gabriel Ponce who started the year in Vancouver got promoted to Buffalo this week.
This segment will be relatively brief. The two remaining highly regarded hitting prospects here are ice cold. Jordan Groshans, whose OPS in May was .879 has followed that with a .563 OPS so far in June over 64 plate appearances. Similarly, Samad Taylor has a .517 OPS on the month. Still, the Bisons have had a good month, partially because of a minor league veteran. Outfielder Nathan Lukes is on fire, hitting .345 in June with a 1.029 OPS. He's "only" 27 so in the right circumstances, he might be called upon by the Jays at some point. Also worth noting that Tanner Morris finally got his long overdue promotion.
Double-A New Hampshire
Trent Palmer has slowed a bit from his first couple of AA starts, but he hasn't had any blow-ups either. Hayden Juenger seems to have regained his momentum, posting a 1.80 ERA over his last five appearances but he still hasn't exceeded 4 IP in any outing. Adam Kloffenstein has had a rough adjustment to AA but possibly things are looking up. Twice he pitched three strong then got touched up trying to get through a fourth. Then he got through four with a pretty good line. Next time out, he was not bad through four but didn't get out of the fifth. In his last start on Friday, he went 5.2, gave up 2 ER, struck out six, and importantly, only walked one. He's been frustrating but maybe he's figuring some things out.
There's even less to go into detail about here than among the Buffalo hitters. Spencer Horwitz is red hot, hitting .380 in June with a 1.175 OPS (65 PA). After a cold May at the plate, his season line is now again comparable to his breakout numbers last year. Orelvis Martinez however, is slumping. After a .901 OPS in May, he seemed to have gotten adjusted to the new level but June has been brutal. He's got a .670 OPS on the month and only one homer in 16 games.
High-A Vancouver
There's been no more reliable model of consistency in the organization this year than Ricky Tiedeman. He's given up just one earned run since joining the Canadians and holds a 0.38 ERA, and that was in his first start at the level. In four starts and 19 IP since? Shutout.
Yosver Zulueta looked equally untouchable in his first three Vancouver outings, but he's lost his control a bit the last couple of times out and got knocked around some. Sem Robersse had his second stumble of the season last time out but it's still a heck of a season so far. We're gonna need to start talking more about Alejandro Melean. In 30 IP, so far, he has a 1.80 ERA and a 0.90 WHIP along with an OBA of .183 and on top of that, a 9.6 K/9 and a 2.1 BB/9.
For now, the clear offensive leader on this team is SS Addison Barger. I say "for now" because with Tanner Morris having been moved up from AA to AAA there's a pretty clear opening for Barger to get his own promotion. His strikeout to walk ratio still needs to improve but he's co-leader in the NWL with 12 homers and sports a .889 OPS. The other player here worthy of a hat tip is not really considered a prospect but infielder Davis Schneider who's hitting .368 in June with a 1.122 OPS  (it was .599 for April and May).
Low-A
The story here remains the nearly unhittable Nick Frasso. In six outings (21.2 IP so they are still building up the endurance) he's given up just two earned runs and struck out 39. I feel like it's a fairly safe bet that when he gets a couple of five-inning outings in the book they'll find a way to move him up to Vancouver (possibly in the wake of a deserved Sem Robersse promotion to AA?). Another standout stater is Rafael Ohashi. The 19-year-old, who's the other Brazilian in the organization, had shown flashes last year but he's improved across the board this year, most noticeably slashing his BB/9 from 7.6 in 2021 to a crisp 2.7 this year.
Of course, Dahain Santos is still turning heads. He stumbled for only the second time this season on June 10 (the other was his first start of the season) but he's still carrying a15.7 K/9 and like the two guys I mentioned above, seems certain to eventually suit up for Vancouver this year.
It's worth stating plainly here that with 3-4 legit prospects at New Hampshire, Vancouver, and here, the organization is going to have to move on from the filler guys like Paxton Schultz if they are going to keep challenging these guys.
Finally, I should mention Trent Wallace. I have been waiting to figure out how to classify him, since four of his first five outings were in relief but all of them except the first were at least 3 IP so it sure looked like a piggyback starter arrangement. But lately, they have been alternating as they customarily do with paired piggyback starters (the majority of Dunedin's games this season have featured two pitchers who sometimes start who each got 3 IP in the same game). There are ten pitchers on this roster who have been the starting pitcher in such a game this season. Wallace is arguably the most successful of those not previously mentioned in this space. He has a 1.63 ERA and a 0.83 WHIP to go with an 11.4 K/9 and a 5:1 K/BB ratio.
Checking off a couple of basic updates here, first the best player on this team – Gabriel Martinez – is still on the IL and hasn't played this month, second, 1B Rainer Nunez continues to rake (.840 OPS in June) but his HR power has not been there this month as it was before.
So let's mention a couple of names you're not so used to. The magnificently named Damiano Palmegiani is one of them. The 3B was drafted in the 14th round last year and he's gotten steadily better over the course of the year. In June he's hitting .327 with a .944 OPS.  He was said to have good power but if his offensive game goes beyond that he'll be a rising prospect. The other is Adrian Pinto, the 2B who came over from Oakland with Matt Chapman. He struggled badly to begin the season. Through May 8 he was hitting .186 with a .593 OPS, since then he's hitting .299 and the OPS is up to .872 across 113 plate appearances. Much more like the impressive line he put up in the DSL last year.
GCL/DSL
Still too early to have much to mention here. I'll note only that Eric Pardinho made an appearance last week and apparently did well, and that Canadian 2019 draft pick JC Masson is off to an insane start over his first 16 AB, hitting .563 with a 1.555 OPS. It will take weeks before we begin to see what's real and what's an illusion with these rosters.
---