Fortnight on the Farm, Vol. 9
As we get into the dog days in earnest it feels like there are fewer interesting names to really highlight in a way that gives you much new information. But at least we're mostly past the point where journeymen like, say, Logan Warmoth, are offering any illusion that they are part of the future.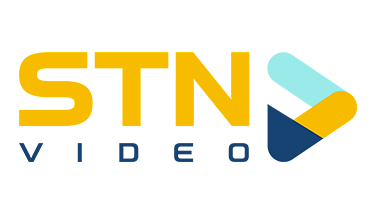 Triple-A Buffalo
The remarkable thing about the Bisons pitching staff is that almost no one still here is operating as a classic starter. Other than Lawrence and Hatch and the occasional rehab start, it's all bullpen games. So really you have to kind of sort  by how much usage they get. Laying aside the two traditional starters, most of them have mediocre results.
Among the nine pitchers used mostly in relief who are on the current roster and have at least 20 IP, only two show real promise. Matt Gage, you know about by now, he has a 1.24 ERA and the best ratios – it's a shame he hasn't gotten more run with the Jays. Brandon Eisert, another LHP, who was drafted in 2019 and had a nice season over three levels last year, and has match that performance at AAA this year.
You don't hear much about him, but like Tim Mayza, he might slide into an important role in the majors in time. Then there's Hayden Juneger, who doesn't yet have 20 AAA innings. In mid-July he seemed maybe to be tiring in New Hampshire, allowing six runs over his last three outings amounting to 7 2/3 innings. He threw 41 innings between college and pro ball in 2021, he had accumulated 56 when he got the promotion to Buffalo. But the promotion seems to have revived him, he has allowed only two earned runs while striking out 12 in six AAA appearances.
Sunday was Gabriel Moreno's first game back after an eight-day rest due to some soreness in the thumb that was fractured last year. There's rampant speculation that the lingering effects of that injury account for his diminished power this season, as such injuries are notorious for doing. He hasn't been known as a bopper but before the injury, he'd shown noticeable improvement in his power results. This years light hitting should be seen in that context.
The other hitter that deserves a note here is Otto Lopez. On June 13 he was hitting .216 on the season with a .670 OPS but he began to find his groove. Since then he's slashed .333/.404/.500/.904 which is quite a nice groove to be in.
Double-A New Hampshire
The most directly interesting thing about this pitching staff is what's not happening. Yosver Zulueta has been on the IL for two weeks to rest a sore shoulder, potentially impacting the speculation about whether he'd be considered for late-season major league relief work (which, frankly, might be overblown anyway given the deadline acquisitions). Also, Trent Palmer's injury status has been upgraded to "out for year" Ricky Teidmann's 2nd AA appearance didn't go as smoothly as the first. It's a rare thing when he has a setback so maybe they've found a level that challenges him some, Adam Kloffenstein had arguably his best AA outing, but his history is so inconsistent you need to see a few of these in a row.
I'm curious to see what scouts and evaluators say about Zach Britton this winter. He had a solid line in Vancouver before being promoted to AA but it was not without flaws – he was hitting .239 and had struck out 70 times in 188 at-bats. But he also had a .390 OBP 23 XBH leading to an .831 OPS, more eye-catching he has a 1.17 OPS in the eight games he's played at AA. But he's been on the IL with an undisclosed ailment since August 11. Meanwhile, Addison Barger, who hit a modest .455 in July after his promotion to AA (he'd been a beast before the promotion too) has finally had a cool spell in August. It shouldn't dim anyone's enthusiasm though. Orelvis? I'm not even gonna bother repeating myself at this point. I'll let you know if things get better.
LATE EDIT:  On Tuesday (today) it was announced that both Robersse and Robbins got much deserved promotions to AA, and Dahian Santos (along with reliever Sam Ryan) moved up to Vancouver.
High-A Vancouver
Sem Robersse, you may remember, was one of the pitchers (Tiedemann being the other) who spent some time in July at the Florida complex for a "70-inning check-up." In his first game back, he was shaky and that might have been rust or implementing some prescribed adjustment but either way, he shook it off. In two August starts he has allowed two runs and seven baserunners in 10 IP with 12 strikeouts.
I've been generous with my praise for Jimmy Robbins, but he's sure looking like a Borucki-type "don't write off the guy who lost a lot of time to injury" guy. He got spanked once in 10 outings for the C's, take that one out and he's got a 2.51 ERA in the rest of his work here and 12.5 K/9 – he's probably the most underrated pitching story in the system this season.
Dasan Brown took a few days after his promotion to get wound up but since July 30 he's slashing .306/.333/.449/.782 which is not rock star level but given his offensive struggles in previous seasons it has to feel good. Someone who didn't need time to adjust is Gabriel Martinez. In his first six games for the C's he's hitting .318 with a .984 OPS. After three months of bashing the baseball, the dog days seem to have caught up with Damiano Palmegiani a bit. He's slumping in August, hitting just .154 with a spike in the strikeout rate. But you can't draw any conclusions on a 10-12 game slump.
Low-A Dunedin
So, the D-Jays are sporting four pitchers who have been in the org for less than a month. Collectively they've only thrown six innings so I can't say anything really, but they haven't allowed a run. The best season here remains that of Dahian Santos who seems to be tiring, or maybe regressing to the mean, in terms of preventing runs but he's still running a 14.7 (he struck out 8 in each of his last three appearances totaling 13 2/3 IP).
My point of curiosity is whether the evaluators see him as having the arsenal to remain a starter as he climbs the ladder or are we looking at a future "bulk guy" (we really need a new term for what the Jays are doing with some of their guys) or even a late-inning power arm.  The other guy still doing impressive work as a starter here is Cooper Benson. Marc Hulet noted on Twitter that this is not a guy with impressive stuff, per se, and he likely (in his opinion) will get exposed as he moves up and not remain a SP, as may be, the lefty is crafty enough to look go against A-ball hitters. He has a 2.38 ERA and a 13.1 K/9 in six outings for the D-Jays.
This team also hosts a robust eight players that the team acquired in the draft or signed thereafter just last month. More of them than not are off to a hot start. Cade Doughty is hitting .389 in his first five pro games with a 1.167 OPS. Ryan McCarthy and Davonte Brown, both non-drafted free agent signings, are also hitting over .300 with a .900+ OPS. Only 1B Payton Williams is starting out slowly, but none of these have even 30 AB so far so none of this means much.
Florida Complex League
The one genuine prospect-level pitcher in the Florida Complex (as far as we know so far) is 2021 draftee Irv Carter, who really took some time to pull it together. Through the end of July, he had an 8.37 ERA across seven appearances but had 31 K in 23 2/3 IP. Now the sample here is exceedingly small, but in two August starts he has thrown 10 scoreless two-hit innings with one walk and 11 strikeouts. Hopefully he found something. EDIT: Carter also was promoted after this went to press. He starts tonight (Tuesday) for the D-Jays.
Coming into the season, the main prospect to watch beyond the pitching staff was (then) top 10 prospect, Manuel Beltre. Like Carter, there's been little to cheer about most of the season. At the end of July he was hitting just .220 with a .638 OPS, but August has been good to him. This month so far he's hitting .265 with a .748 OPS so…progress in a limited sample. Likely the new highest ranked player on this team (I'm predicting he'll land in the top 10 on most lists this winter) is 2022 draftee Tucker Toman. In six games so far he's hitting .368 and he's walked five times.
There are only four to six weeks left (depending on level) in the MiLB regular season so this series is winding down. But we're not done yet.
---