Four Blue Jays have been named to the AL All-Star Team: Kevin Gausman, Vladimir Guerrero Jr., Bo Bichette, and Whit Merrifield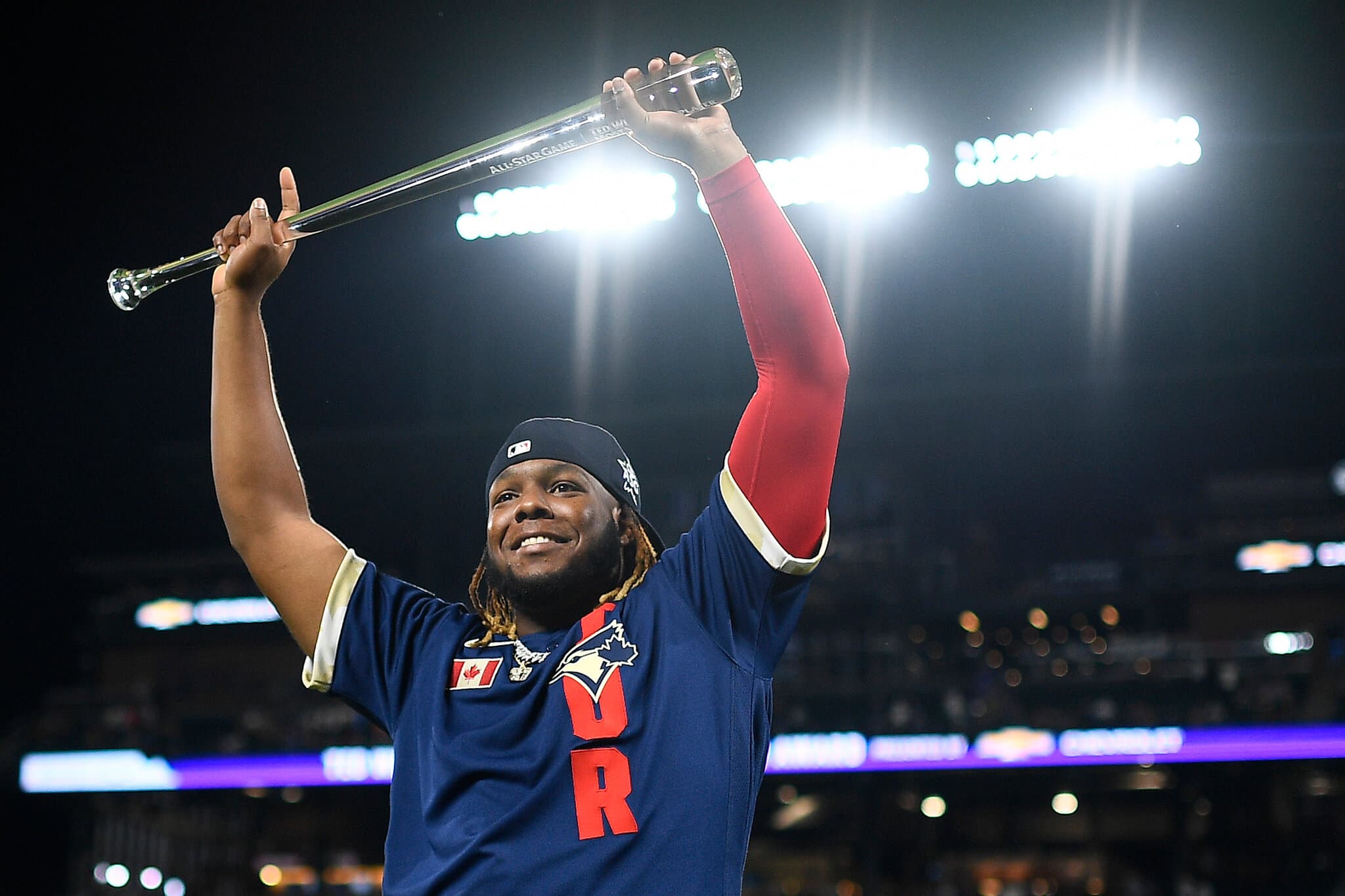 Major League Baseball announced the All-Star Game rosters for the American League and National League on Sunday, adding pitchers and reserves to the fan-voted starting lineups that were unveiled last week.
The Toronto Blue Jays will have four players representing them at the Midsummer Classic in Seattle next week: Kevin Gausman, Vladimir Guerrero Jr., Bo Bichette, and Whit Merrifield.
Guerrero, Bichette, and Merrifield were among the five Blue Jays who made it to the second round of fan voting, in which the top two vote-getters at each position square off in a one-on-one fan vote to decide who will be in the All-Star Game's starting lineup. Guerrero got edged out to Yandy Diaz of the Tampa Bay Rays, while Bichette and Merrifield lost to Corey Seager and Marcus Semien of the Texas Rangers. Brandon Belt and  Kevin Kiermaier were the two other Blue Jays in the final round of voting.
This is the third All-Star selection for both Guerrero and Merrifield and the second appearance for Bichette and Gausman. Guerrero has been at each of the past three All-Star Games, Gausman was at the 2021 Classic while with the San Francisco Giants, and Merrifield's other appearances came when he was with the Kansas City Royals in 2019 and 2021.
Bichette's first All-Star appearance also came in 2021.
He told Keegan Matheson of MLB.com
that he might have taken his first All-Star Game for granted, thinking he'd be there all the time. This time around, Bichette said "I'll try to understand the blessing and have gratitude towards the situation. I'm looking forward to it."
---