Gabriel Moreno is now ranked as Baseball America's top prospect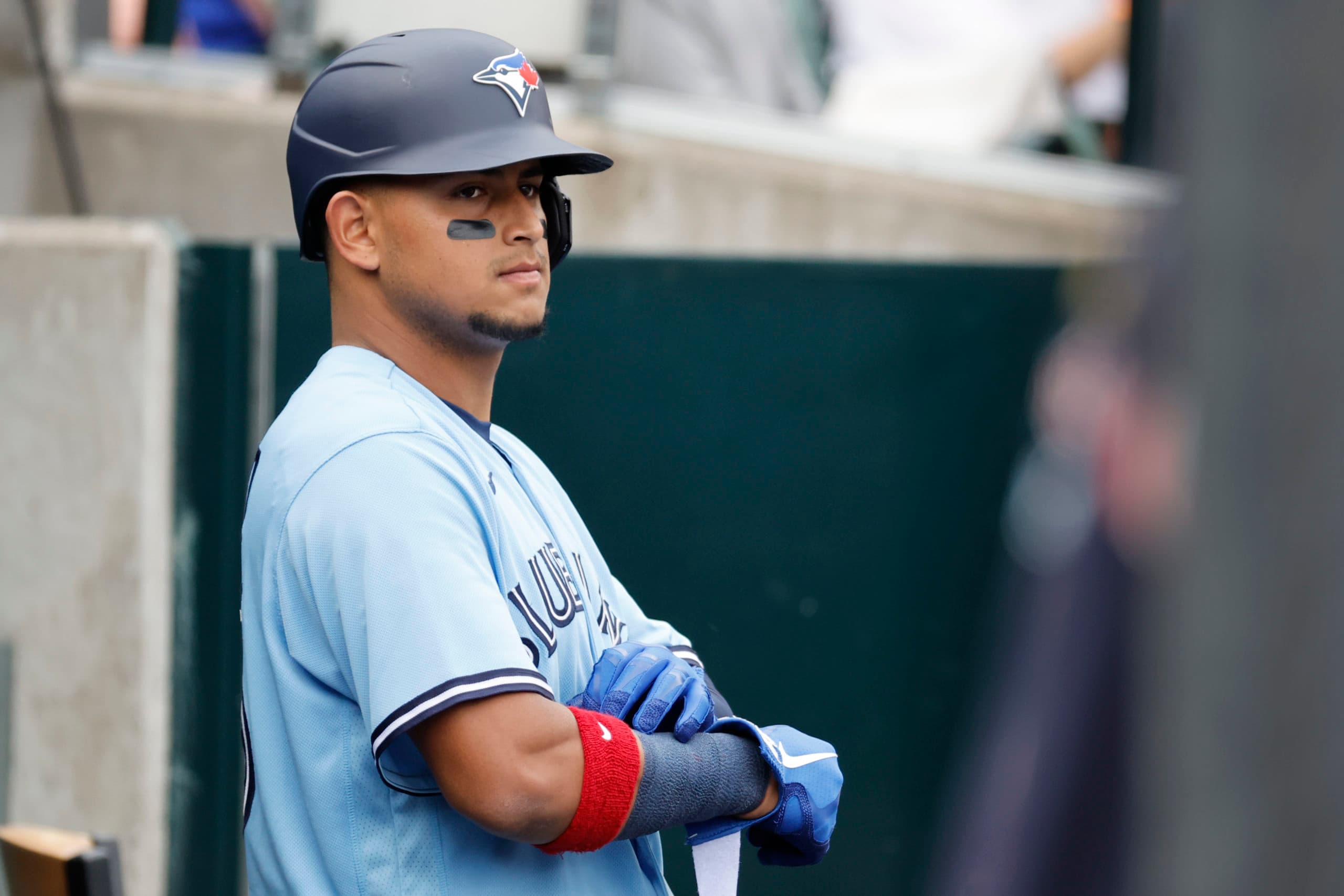 Photo credit:Rick Osentoski-USA TODAY Sports
There's a new top prospect in baseball.
Baseball America released an updated Top 100 Prospects list on Wednesday and Gabriel Moreno was ranked No. 1.
Last time around, Moreno was ranked as Baseball America's No. 5 prospect, but a few of the players in front of him have since graduated, so he's made the jump to the top of the list.
The last time the Blue Jays had a player rank No. 1 on Baseball America's list was, of course, Vladimir Guerrero Jr. ahead of the 2019 season. He was a unanimous No. 1 prospect, as he topped Baseball America's list as well as the lists put out by Baseball Prospectus and MLB Pipeline.
Moreno got a cup of coffee at the big league level while Danny Jansen was on the Injured List earlier in the season. He went 16-for-58 over the course of 18 games, showing an approach at the plate and defensive acumen well beyond his years. Right now, Moreno is playing in Triple-A Buffalo, where he's slashed a .319/.382/.406 line over 42 games.
It'll be interesting to see if Moreno is an untouchable prospect as the Blue Jays look to improve their team ahead of the trade deadline next week. The Blue Jays have two good catchers in Alejandro Kirk and Danny Jansen already at the Major League level giving them an embarrassment of riches behind the plate.
Might Moreno be the one who winds up getting moved in a huge deadline splash? We shall see!
---