Gabriel Moreno tops Baseball America's list of top Blue Jays prospects
Of course, as I'm doing my top 20 prospects, Baseball America releases their top 30 prospect list. In this article, we'll be looking at all prospects on their list that didn't make mine, as well as some interesting prospects in terms of their ranking.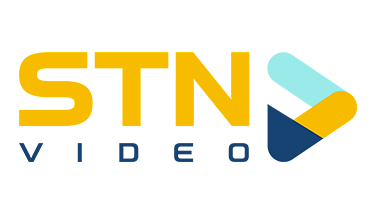 Due to Baseball America being a paid subscription, I won't reveal where each player ranks. However, I do recommend purchasing BA as it's a fantastic resource if you love prospects…
The prospects that didn't make my list…
Many of these prospects ranked in my article for both position players
and pitchers
 that missed out. If you wish, you can click the link to see why some of the following prospects didn't make my list.
Nate Pearson ranks in the top 5. While I don't consider him a prospect anymore, he still has potential to the moon. They also included Thomas Hatch, a 27-year-old in the teens, and Josh Palacios, a 26-year-old at the back end of the list.
The first player (note due to age) that doesn't rank on my list is Estiven Machado. The 19-year-old only had one plate appearance in 2021 due to injury, but he certainly is an enticing prospect as he's great with the glove and makes contact.
The recently drafted pitcher, Irv Carter, ranks nearly in the middle of the list. The fifth rounder chosen out of high school will be making his professional debut come April. He currently projects as a reliever, but if the 19-year-old can work on his mechanics, his projection can change to that of a starter.
CJ Van Eyk is also featured on this list. I had mentioned in an article and on Twitter that CJ Van Eyk underwent Tommy John surgery to end 2021
. He still has potential, but he likely won't pitch until mid-2023.
Adam Kloffenstein ranks next and after a rough 2021, he has fallen down many prospect lists. 2022 will be a huge season for the 21-year-old, as it looks like he'll start the season in Double A. He still has loads of potential, however, the results have to come as well.
Tanner Morris is a utility infielder worth watching, as the 23-year-old had a solid slash line in Vancouver while displaying his versatility. It's all but certain that Morris starts the season in New Hampshire.
Another recently drafted pitcher ranks on Baseball America's list, as the 21-year-old right hander, Chad Dallas, was drafted in the fourth round of the 2021 MLB draft. He put up an impressive strikeout to walk ratio in his junior season of college. Dallas will be starting his professional career come April, likely in Low or High A.
Miguel Hiraldo had an alright season in Low A, but there are concerns in his game, such as his high strikeout rate. Furthermore, the 21-year-old second baseman was not added to the 40-man roster, meaning that it's possible for teams to choose him in the Rule 5 draft.
Dahian Santos is the only player I didn't mention in those two articles before the proper list started. He posted a 5.58 ERA in 2021 with the Dominican Summer League, but prospect sites are usually pretty high on the recently turned 19-year-old. He'll be in the rotation for the Dunedin Blue Jays.
I only mentioned him briefly in the "position player" article, but Yhoangel Aponte is an interesting prospect to watch for. He recently turned 18 and looks to be one of the better outfielders in the Blue Jays system. He also hit the ball hard, with multiple balls coming off the bat at over 110 mph.
Eric Pardinho's potential is immense, but due to injuries, he's fallen down prospect lists. The 21-year-old is on the back end of this list, but if he stays healthy in 2022, you can presume he'll be right back up there.
Rikelvin (or Rikelbin) De Castro ranks towards the bottom of the list, but man, he could be the Jays best defensive infield prospect. He slashed .238/.372/.769 in the Dominican Summer League in 2021. Nice. Baseball America suggests he'll be starting in Low A come April.
Lastly, we have Luis Garcia, one of two notable signings from the 2021 period. He started the 2021 season raking the ball in the Dominican Summer League, but tailed off towards the end. He'll start the 2022 season with the Complex team.
Things to note…
My #18th prospect, Hagan Danner, ranks near the bottom of the list. However, it's a good sign that the 23-year-old relief pitcher is starting to emerge as one of the Jays best relief prospects. Speaking of relief prospects, Adrian Hernandez (spoiler alert, he's prospect #14) is notably missing from Baseball America's list.
For the first time, both Zach Logue and Spencer Horwitz rank on this list. There's a chance that Logue will in the MLB this season, whereas Spencer has quickly become one of the most enticing prospects on their list.
Leo Jimenez is the highest riser, as he went from 25th in their 2021 midseason ranking to 10th in their 2022 preseason rankings, for reasons which we will get into when his article is posted.
Last but not least, I'm surprised at how low Baseball America ranks Sem Robberse (13th) as I believe he is one of their best pitching prospects. 2022 will be a big year for the 20-year-old right-hander as Baseball America notes he could be in Double A as a 20-year-old.
As always, you can follow me on Twitter @Brennan_L_D. Check in every two days or so for MY Blue Jays prospect list, which I'd argue is better. Also subscribe to Fangraphs and Baseball America. They are awesome.