GDB 107.0: Toronto Blue Jays look to climb AL East ranks as series against Baltimore Orioles kicks off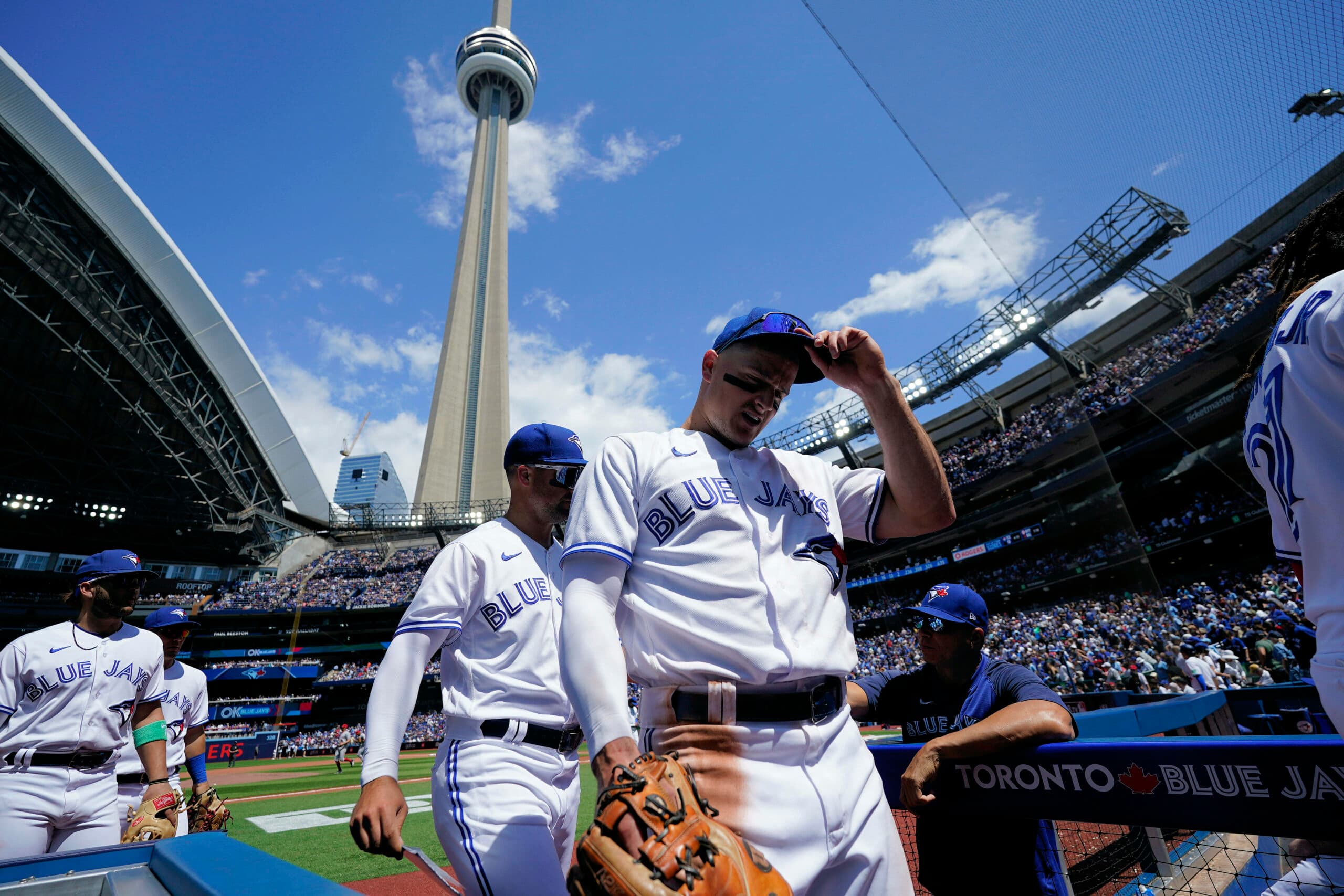 Photo credit:John E. Sokolowski-USA TODAY Sports
It's a big week for the Toronto Blue Jays as they not only open up a four-game set against the Baltimore Orioles.
But it's not just big because of that, either. We're a little over a day away from the MLB's trade deadline and the Jays have already been active.
Ten days ago they picked up lefty reliever Genesis Cabrera, who has arrived in Toronto looking tremendous. Across the five innings he's thrown in four appearances, he's allowed no earned runs, issued no walks, and allowed just one hit while fanning five of the 17 batters he's faced.
Simpy put, the early return has been excellent for someone who fell out of favour in the St. Louis Cardinals bullpen. Speaking of falling out of favour in the St. Louis Cardinals bullpen, the Jays made another deal with Mike Girsch in acquiring right handed gas can Jordan Hicks on Sunday.
This is one to be excited about, control issues be damned. Hicks is as legit as they come out of the bullpen and his arm is going to be a huge addition for the team down the stretch.
Hicks will join the club as they embark on one of their most important series of the year this week as the Baltimore Orioles come to town. The O's haven't been kind to Toronto as of late.
This season, the Jays have gone just 1-5 against them getting outscored 36-21. But in the month and a half since they last met on June 15th, things have changed.
Heading into that series, the Jays had a 38-32 record and a .543 W-L%. They were 11.0 games back of the division lead.
Baltimore, meanwhile, had a 43-25 record and a .632 W-L%.
Since then, the Jays' W-L% has risen to .557, while the O's has fallen to .610.
Baltimore's rise to the top of the division has had some help with the Tampa Bay Rays sputtering, while the Jays, now just 5.5 back of the division lead, have been red hot.
Couple that with the fact that over the last two weeks, Baltimore's starters have allowed a 20th ranked 5.16 ERA while the Jays' starters 3.35 ERA ranks sixth, and now you're looking at a series between two teams on different paths.
Both will undoubtedly look to add ahead of the deadline, but Toronto finds themselves in a much more favourable position. Baltimore's running multiple starters in their rotation who have already thrown career-high innings, while they just optioned Tyler Wells to AA ball in what manager Brandon Hyde called "a little bit of a break" for the righty.
How much will the Orioles be willing to spend from a stacked prospect pool? Will they spend and look to gain pitchers with control, or will they look for rentals? Will they considering keeping the powder dry and riding with what they've got?
Toronto, meanwhile, have seen their rotation get as healthy as its been all season with Hyun-Jin Ryu returning from Tommy John surgery as the club looks to host a six-man rotation. They're adding arms to the bullpen, and it wouldn't surprise me to see them get another.
Now, the club can also focus on adding some bats to assist the Jays' platoon against left-handed pitchers.
---
Amid his 0-for-30 slump, George Springer is getting a day off today.
Blue Jays reliever Jay Jackson has been placed on family emergency leave. He currently has a newborn son, J.R., who was born premature and according to The Toronto Star's Mike Wilner, J.R.'s "numbers were a little down last night."
---
First pitch: 7:07 p.m EST —Sportsnet, Sportsnet 650.
Toronto Blue Jays: 59-47, 5.5 GB, – WCGB, +53 DIFF.
Baltimore Orioles: 64-41, – GB, – WCGB, +48 DIFF.
Moneyline: TOR -133; BAL +115.
Blue Jays to win the series +120
Series correct score: +200
Starting pitchers:
TOR: Chris Bassitt RHP – 8-7, 21 GS, 124.1 IP. 3.40 ERA, 3.95 FIP, 1.190 WHIP, 8.5 SO/9, 2.8 BB/9.
BAL: Kyle Gibson RHP – 5-2, 17 GS, 93.0 IP. 5.23 ERA, 4.56 FIP, 1.548 WHIP, 7.5 SO/9, 3.9 BB/9.
Lineups: 
Need to bide the time until first pitch?
---
---
Zach Laing is the Nation Network's news director and senior columnist. He can be followed on Twitter at
@zjlaing
, or reached by email at zach@oilersnation.com.
---