GDB 25.0: Yusei Kikuchi looks to lead Blue Jays to sweep over White Sox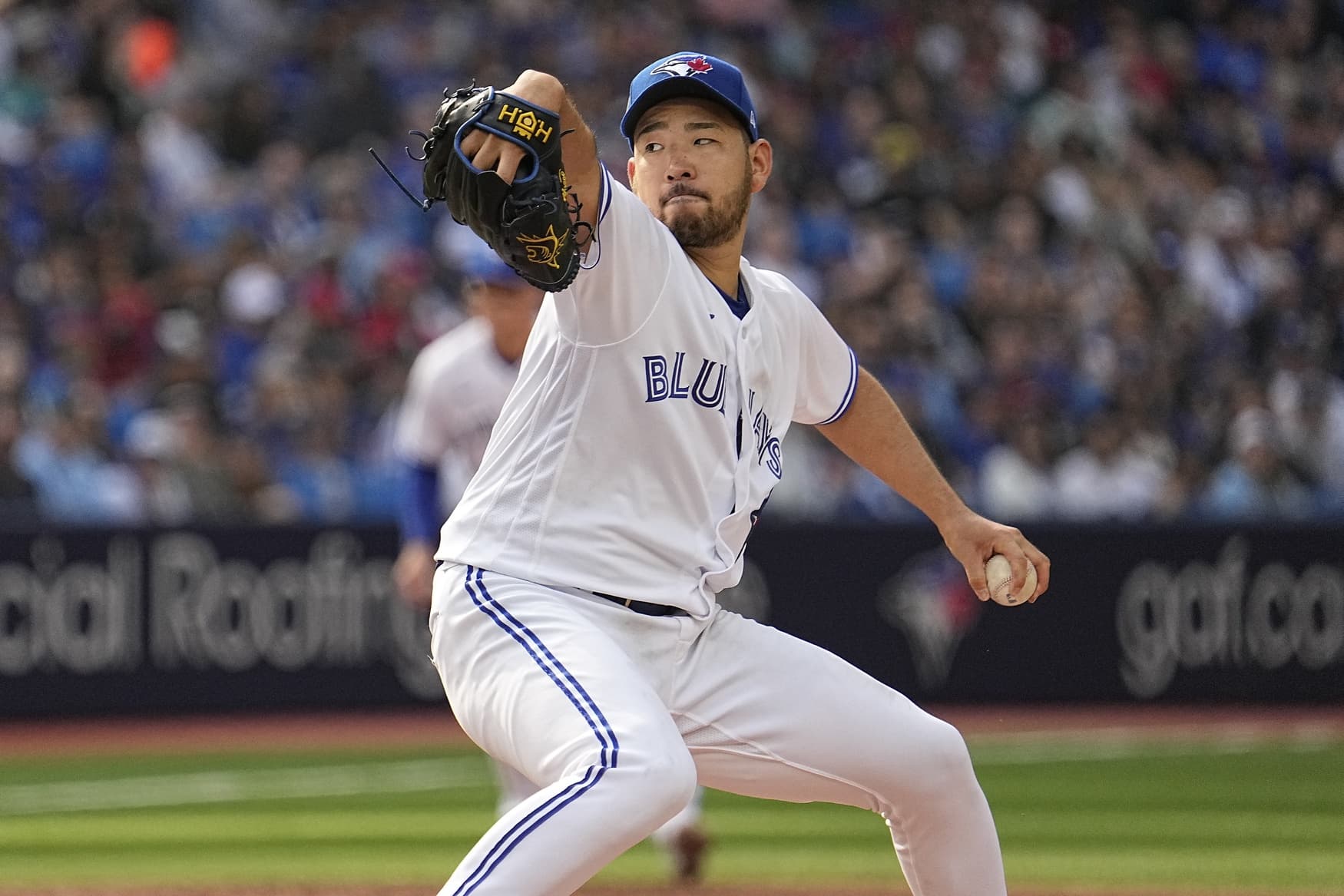 Photo credit:© John E. Sokolowski-USA TODAY Sports
Rise and shine, everyone. We've got some early afternoon Wednesday baseball.
The Toronto Blue Jays will look to pull off their first series sweep of the 2023 season after beating the Chicago White Sox on Monday and Tuesday evening.
Yusei Kikuchi will take the mound for the Blue Jays looking to extend the team's streak of quality starts from their starting pitchers to eight games. Kikuchi himself has allowed one earned run over six innings of work in both of his last two outings.
Michael Kopech will get the start against Toronto. He has a 6.97 ERA over four starts and has only cleared through six innings in one of them. In Kopech's last start against the Tampa Bay Rays, he was tagged for five earned runs over five innings.
First pitch: 1:07 p.m. EST
Weather:
10C. The dome is likely to be closed. (
RotoGrinders
)
The teams: 
Toronto Blue Jays: 15-9, 5.0 GB, +2.0 WCGB. +6 DIFF, 4.67 R/G.
Chicago White Sox: 7-17, 7.0 GB, 6.0 WCGB. -41 DIFF, 4.00 R/G.
Moneyline: TOR -189; CWS +157.
Starting pitchers:
TOR: Yusei Kikuchi LHP — 3-0, 3.80 ERA, 1.172 WHIP, 8.4 K9, 0.3 bWAR.
CWS: Michael Kopech RHP — 0-2, 6.79 ERA, 1.742WHIP, 10.0 K9, -.02 bWAR.
Lineups: 
Toronto: 
G Springer (R) RF
B Bichette (R) SS
V Guerrero Jr. (R) 1B
M Chapman (R) 3B
D Varsho (L) CF
A Kirk (R) DH
W Merrifield (R) LF
D Jansen (R) C
S Espinal (R) 2B
Chicago:
Need to bide the time until first pitch?
Tune into the latest edition of Blue Jays Nation Radio as the crew talks about the Jays' latest series against the New York Yankees.
---
Discover Betano.ca
 – a premium Sports Betting and Online Casino experience. Offering numerous unique and dynamic betting options along with diverse digital and live casino games, Betano is where The Game Starts Now. 19+. Please play responsibly.