GDB 59.0: Middle of Toronto Blue Jays starting rotation continues to dominate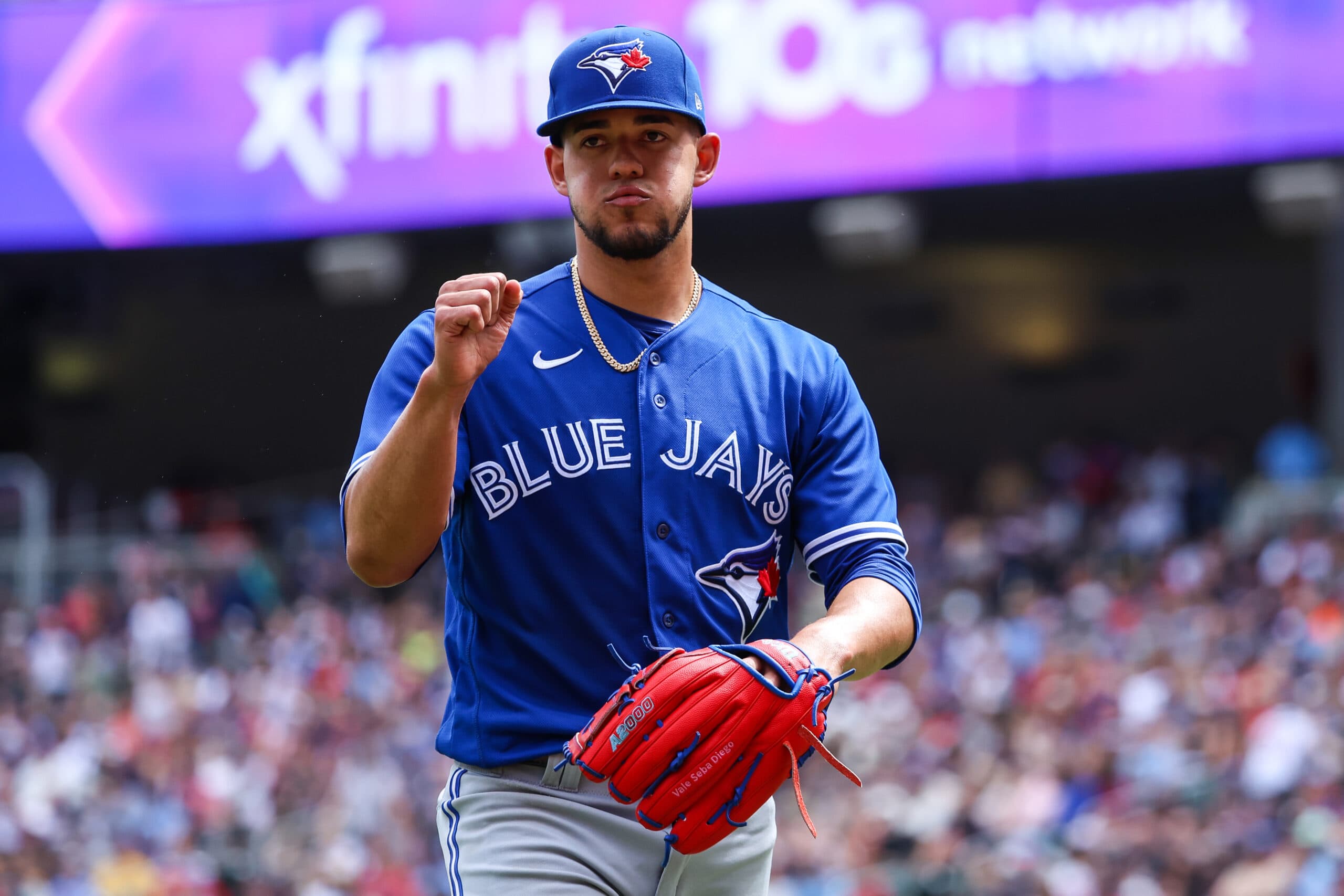 Photo credit:Matt Krohn-USA TODAY Sports
The Blue Jays are back at Citi Field Saturday afternoon in what's being projected as a tight game between Toronto and the New York Mets.
The Mets opened as favourites in this game, but money has poured in on the Blue Jays at an incredible rate. At the time of writing, the line has moved in favour of the Jays with a staggering 87 percent of the public money on them to win.
This could be due to the fact that Toronto put together one heckuva performance on Friday night off the back of Chris Bassitt's ninth quality start of the season — something we'll talk about more below — but also because the Jays have seemed to bust out of their slump. In their last seven games, they've gone 5-2 outscoring their opponents 28-18.
Another reason we could see money piling in on Toronto is because New York has historically struggled in the month of June:
2022: 13-12, -.520 W-L%. -15 DIFF. .623 season-long W-L%.
2021: 15-15, .500 W-L%. -8 DIFF. .475 season-long W-L%.
2019: 10-18, .357 W-L%. – 21 DIFF. .531 season-long W-L%.
2018: 5-21, .192 W-L%. -41 DIFF. .475 season-long W-L%.
2017: 14-14, .500 W-L%. -13 DIFF. .432 season-long W-L%.
2016: 12-15, .444 W-L%. -16 DIFF. .537 season-long W-L%.
2015: 12-15, .444 W-L%. -18 DIFF. .556 season-long W-L%.
2014: 11-17, .393 W-L%. +2 DIFF. .488 season-long W-L%.
2013: 11-15, .423 W-L%. -12 DIFF. .457 season-long W-L%.
2012: 15-13, .536 W-L%. +52 DIFF. .457 season-long W-L%.
Say what you will, but this has been a long trend here for the Mets of major mediocrity in June, so it makes sense to see the public on Toronto here. It's worth noting, too, the only years where the Mets had a better June W-L% than season-long W-L% were in 2021, 2017 and 2012.
Back to the Jays rotation, however, as the middle of the order has been nothing short of tremendous for the team this season. Something that has been imperative has been the fact that they're giving the Jays quality start after quality start and are going deep in games.
In terms of longevity, all three have been able to go deep into games. Gausman leads the pack with 75.0 IP while Bassitt is close behind with 74.0. Berrios is near with a solid 65.1 IP of his own.
On an innings-per-start basis, Gausman's 6.3 has him tied for fourth, while Bassitt's 6.2 ties him for fifth. Berrios, again, isn't too far behind with 5.9. For the Jays, all three of these numbers are well above the league average of 5.2 innings-per-start and it's a huge reason why the Jays are sitting where they are right now.
Yusei Kikuchi's game has cooled in his last four starts with his ERA ballooning to 6.75 from the 3.35 it was during his first seven starts of the year. Yet, the Jays have still gone 2-2 in those lastest four starts.
All in all, we'll get to see if Berrios can continue his strong play as of late this afternoon.
First pitch: 4:10 p.m. EST
Weather:
18C. 27 KM/H winds. "Decent pitching weather, cool'ish with winds in from center at 15mph (24 kmh)." –
RotoGrinders
.
Toronto Blue Jays: 31-27, 9.0 GB, 2.5 WCGB, +28 DIFF.
New York Mets: 30-28, 3.5 GB, – WCGB, -9 DIFF.
Moneyline: TOR -120; NYM +102.
Starting pitchers:
TOR: Jose Berrios RHP — 5-4, 11 GS, 3.86 ERA, 3.78 FIP, 1.225 WHIP, 8.5 K/9, 0.5 bWAR.
NYM: Tylor Megill RHP — 5-3, 5 GS, 54.0 IP. 4.67 ERA, 5.28 FIP, 1.593 WHIP, 7.2 K/9, -0.1 bWAR.
Lineups: 
Toronto 
Mets
Need to bide the time until first pitch?
---
Zach Laing is the Nation Network's news director and senior columnist. He can be followed on Twitter at
@zjlaing
, or reached by email at zach@thenationnetwork.com.
---
Discover Betano.ca
 – a premium Sports Betting and Online Casino experience. Offering numerous unique and dynamic betting options along with diverse digital and live casino games, Betano is where The Game Starts Now. 19+. Please play responsibly.